CLAIMING ALEXIS features Blake Anderson, who isn't thrilled he has to work with the younger, and (so he thinks) spoiled Alexis Grant. But as time goes on, the two find that they have much more in common than a desire to help others. Just when they are settling into life as a couple, the case they've been working on heats up and Alexis finds herself smack dab in the middle of a situation she never could've imagined.
In the beginning of the book, Alexis starts out as a kind of intern at Ace Security. In book one, her brother was kidnapped along with the heroine of that story and Alexis meets the brothers of Ace Security and decides she wants to know more about the security business. She doesn't expect to fall head over heels in love with Blake Anderson…her boss.
She knows it's not a good idea to date her boss, but when he asks her out, she literally cannot say no. I could just picture her trying to talk herself out of dating Blake in her head by making a list of all some of the reasons why dating her boss is bad news. I would think it would look something like this:
Once you've seen Blake naked, it will be impossiblenotsee him naked every time you look at him. (Which wouldn't be a bad thing, but if the relationship ends, it could be awkward.)
It might be cute when he's bossy in the bedroom, but if that bossiness extends into the work place, it could be very annoying.
You know the saying, absence makes the heart grow fonder? Yeah, well, think about if you spent almost twenty-four hours a day together…not necessarily a good thing.
Sure, things might be good now, but what happens if he decides he doesn't want to see you anymore? He owns the company! You'd be out of a job and back to trying to figure out what you want to do with your life!
And what about the performance review? Would he be grading you on how well you are at the job, or how satisfied he is with your sex life?
Now, of course Alexis ignores her own inner self recriminations and jumps head first into a relationship with Blake…because, well…it's a romance novel! But yeah, in real life, dating the boss might not be such a good idea!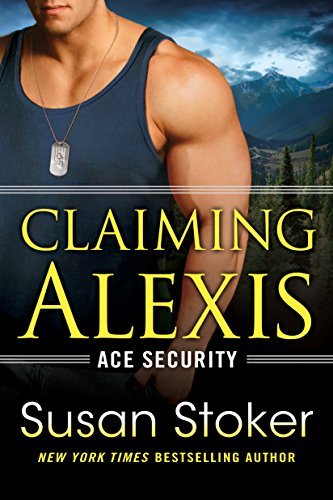 Nothing is more important to Blake Anderson than the work he does with his brothers at Ace Security. At least that's what he thinks until he meets the fiercely independent Alexis Grant. The security firm's new intern pushes all his buttons—and makes his temperature rise. But giving in to temptation might be risky business.
Alexis can tell that Blake has his doubts about her ability to commit. But while most people look at her and see only a flighty rich girl, she knows he sees much more. Determined to prove herself to Blake, Alexis jumps at the chance to work undercover. And when her case takes a dangerous turn, she puts her trust—and her heart—in his hands.
Now, as Alexis digs into the deadly secrets of a local gang, Blake will lay everything on the line to protect the woman he's come to love.
Romance Suspense | Romance Military [Montlake Romance, On Sale: July 4, 2017, Trade Size / Kindle, ISBN: 9781477848630 / ]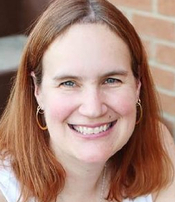 Susan Stoker is a New York Times, USA Today, and Wall Street Journal bestselling author whose series include Badge of Honor: Texas Heroes, SEAL of Protection, and Delta Force Heroes. Married to a retired Army noncommissioned officer, Stoker has lived all over the country—from Missouri to California to Colorado—and currently lives under the big skies of Texas. A true believer in happily ever after, Stoker enjoys writing novels in which romance turns to love. To learn more about the author and her work, visit her website, www.stokeraces.com, or find her on Facebook at www.facebook.com/authorsusanstoker.