My name is Tracey Enerson Wood, and I'm thrilled to chat about my debut novel, THE ENGINEER'S WIFE, on-sale April 7. What fun this is! I never would have thought to look at the title this way. Here's what I came up with. Would love to hear ideas from readers!
Emily Warren Roebling oversaw the completion of the Brooklyn Bridge—yet she was lost in its shadow after the fact. In THE ENGINEER's WIFE, her story finally gets the spotlight.
T— is for Time. It took nearly 14 years to build the Brooklyn Bridge.
H— is for Henrietta, one of my favorite characters, whose humor and wise council keep Emily grounded.
E— is for Emily, the amazing unsung hero.
*
E— is for Electricity. They built that amazing bridge without it!
N— is for Emily's true North. You find out what that is at the very end.
G— is for Ginormous. A great word to describe the challenge Emily and Wash face.
I— is for Ingenuity, they're building a massive bridge like no other before, and have to solve unique problems.
N— is for New York City, the always fascinating city that is the main setting.
E— is for Eleanor. A character named for my granddaughter, and Eleanor Roosevelt. Her support, grit, and kindness help Emily get through the toughest times.
E— is for Earring. A very special pair symbolize the bond between Wash and Emily.
R— is for Romance. The deep and complicated relationship between Wash and Emily is the soul of the book.
S— is for Stone, both the material the bridge is built with, and for Emily's nemesis. One word for two main obstacles.
*
W— is for Washington/Wash. He is the love of Emily's life, but also in a way, her worst enemy.
I— is for Invention. Emily and her women friends secretly invent things they need.
F— is for Family, as the Roeblings fights for their dream, they nearly destroy their own family.
E— is for Earn – Emily has earned her place in history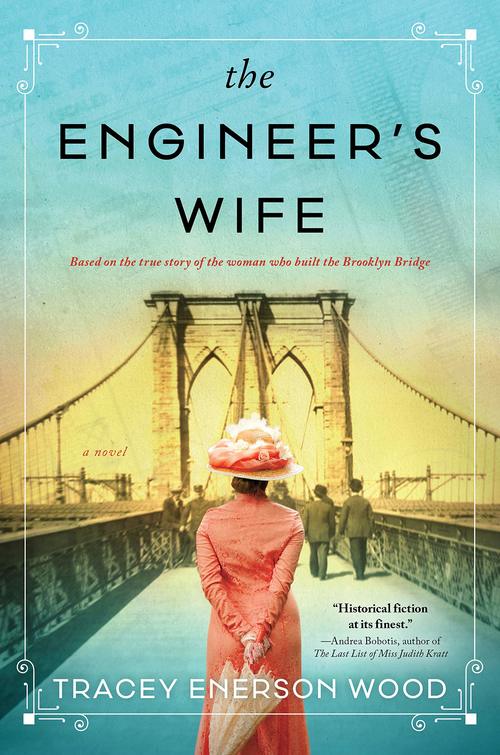 She built a monument for all time. Then she was lost in its shadow.
Emily Warren Roebling refuses to live conventionally—she knows who she is and what she wants, and she's determined to make change. But then her husband Wash asks the unthinkable: give up her dreams to make his possible.
Emily's fight for women's suffrage is put on hold, and her life transformed when Wash, the Chief Engineer of the Brooklyn Bridge, is injured on the job. Untrained for the task, but under his guidance, she assumes his role, despite stern resistance and overwhelming obstacles. Lines blur as Wash's vision becomes her own, and when he is unable to return to the job, Emily is consumed by it. But as the project takes shape under Emily's direction, she wonders whose legacy she is building—hers, or her husband's. As the monument rises, Emily's marriage, principles, and identity threaten to collapse. When the bridge finally stands finished, will she recognize the woman who built it?
Based on the true story of the Brooklyn Bridge, The Engineer's Wife delivers an emotional portrait of a woman transformed by a project of unfathomable scale, which takes her into the bowels of the East River, suffragette riots, the halls of Manhattan's elite, and the heady, freewheeling temptations of P.T. Barnum. It's the story of a husband and wife determined to build something that lasts—even at the risk of losing each other.
Women's Fiction Historical [Sourcebooks Landmark, On Sale: April 7, 2020, Hardcover / e-Book, ISBN: 9781492698135 / eISBN: 9781492698142]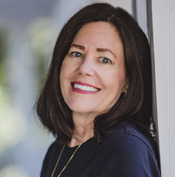 Tracey Enerson Wood has always had a writing bug. While working as a Registered Nurse, starting an interior design company, raising two children, and bouncing around the world as a military wife, she indulged in her passion as a playwright, screenwriter and short story writer. She has authored magazine columns and other non-fiction, written and directed plays of all lengths, including Grits, Fleas and Carrots, Rocks and Other Hard Places, Alone, and Fog. Her screenplays include Strike Three and Roebling's Bridge. The Engineer's Wife is her first published novel.
Other passions include food and cooking, and honoring military heroes. Her co-authored anthology/cookbook Homefront Cooking, American Veterans share Recipes, Wit, and Wisdom, was released in May 2018 and all authors' profits will be donated to organizations that support veterans.
A New Jersey native, she now lives with her family in Germany and Florida, and loves to travel, so be careful giving out casual invitations, she will show up anywhere.