Ten Famous Kisses, from fictional to real–how would you put these in order?
The Obamas on Kiss Cam–simply adorable when they kissed on-screen at a basketball game in Washington DC.
Ghost–very sexy, despite the super-fake spectral mist between Demi and Patrick.
Lady and the Tramp–iconic noodle-slurping kiss. So cute.
Romeo and Juliet–young love. So young. Too young?
Titanic–doomed love. Rose should have made room for Jack on the door.
V-J Day in Times Square World War II–a kiss of peace and hope and joy. Terrific shot by photographer Alfred Eisenstaedt!
In JUST ONE KISS, Grace Sheldon is a freelance photographer with a laid-back lifestyle put to the test in order to pay the taxes owed on her beachside bungalow. She takes a temp job at a new business owned by the world-famous dog trainer, Sawyer Rivera.
Only. . . she's never heard of the man. When they "meet" on the beach and his newest trainee chomps her camera while she's trying to capture a once in a lifetime shot of the American robin, she has no clue as to the identity of the gorgeous, practically naked man. Misunderstandings happen one after the other for these two, who are night and day. Chemistry like theirs is off the charts, but he's her boss, though temporarily, and abides by the family rule to never date an employee.
Sawyer has circled Grace's last day in red on his calendar and wants to take her to dinner when it's all over. If they don't kill each other first. He was a marine and when he got out, he rescued fight dogs from the streets and rehabilitated them. He lost his roots when his fame shot to the stars and now his publicist has a gimmick to get him back in the good graces of the network that has put his pilot on hold.
He's invested all he has in Bark Camp. The thirty days that Grace is his employee are filled with tension and confusion as she does not understand his "arrogant" attitude, and he is at a loss for words when she decorates everything in purple glitter. Their cautious getting to know each other comes to a grinding halt when she realizes Sawyer is using the veteran's for good publicity. They each must take a hard look at themselves before they lose their chance at love—not to mention his business or her bungalow.
In the end, it is their differences, yin and yang, that make them complete!
10–Madonna and Britney
9–Lady and the Tramp
8–Romeo and Juliet
7–Sleeping Beauty
6–Ghost
5–The Obamas
4–Princess Diana and Prince Charles
3–V-J Day
2–Rhett and Scarlet
And drumroll please. . .
1–Titanic!
Now, there are no right or wrong answers, but what would you choose for your number one out of this list? We'll take JUST ONE KISS off the table since it did just come out, lol. Comment for a chance to win a print copy of JUST ONE KISS.
I chose Titanic because Jack and Rose had chemistry that just built and built and when they kissed on the boat it brought tears to my eyes. Still does.
Good luck everyone, and thank you for helping me celebrate JUST ONE KISS.
—
COMMENT TO WIN: Tell us in the comments your favorite kiss from Traci's list and you'll be entered to win a copy of JUST ONE KISS! US Only, GOOD LUCK!
—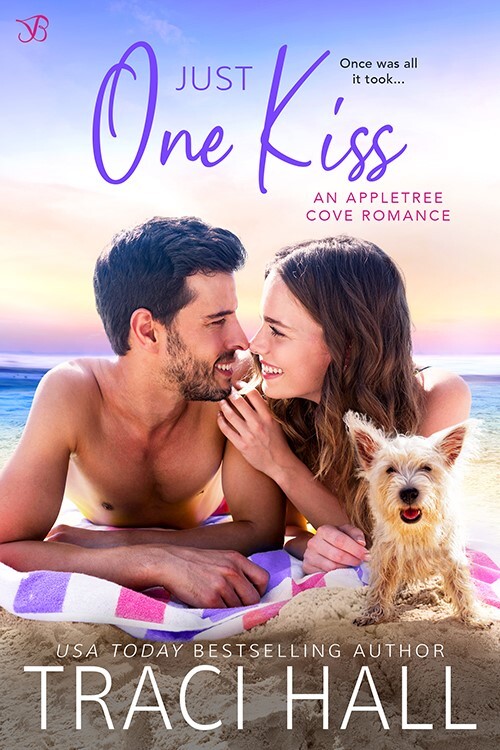 Free-spirited Grace Sheldon is used to living on a tight budget as a freelance photographer. But nothing short of a miracle could produce the thirty thousand dollars she owes on the house she's inherited. Without steady employment, the bank refuses to give her a loan. Working a temp job won't give her nearly enough, but she'll take any little bit she can get until she figures out a solution. Her first day, though, she realizes this is no ordinary office–and her handsome new boss is no ordinary man.
After Sawyer Rivera's well-planned career in Seattle officially imploded all he's looking for is a small beach town where he can open a dog training facility and start a simple life. Except, his new office assistant is anything but. Grace is carefree, artsy, and doesn't know a thing about dogs. The woman has pet chickens! She's also funny, kind, and the best part of his day.
Grace is his complete opposite–and completely refreshing. But when her month of temp work is over, she could disappear from his life for good. Sawyer realizes he has just one chance to try to change their fate.
Romance Contemporary | Romance Comedy [Entangled: Bliss, On Sale: January 11, 2021, e-Book, ISBN: 1640637958 / eISBN: 9781640637955]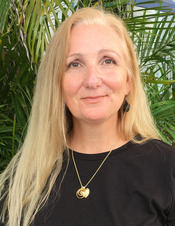 With an impressive bibliography in an array of genres, USA Today bestselling author Traci Hall has garnered a notable fan base. She pens stories guaranteed to touch the heart while transporting the reader to another time and place. Her belief in happily ever after shines through, whether it's a romantic glimpse into history or a love affair for today.