Instead of trying to find your perfect match in a dating app, we bring you the "Author-Reader Match" where we introduce you to authors as a reader you may fall in love with. It's our great pleasure to present TRACY BROGAN!
Writes:
I write fun, funny, relatable stories about ordinary people finding extraordinary love. My latest release, MY KIND OF FOREVER, is the second book in the Trillium Bay series set on a small island in Northern Michigan. It's all about love, family, and finding your perfect place in the world.
About:
Now that I'm a single mom of two teen girls, snark is our primary language. Fortunately, I believe the solution to most problems starts with finding the funny side. A good sense of humor is essential to happiness because if you can't laugh at life and its foibles, you're going to be in a lousy mood most of the time. Lately, our family motto has become "It's all part of the adventure." I love writing stories with a similar tone, with not-quite-together heroines and not-so-perfect heroes because it's our imperfections that make us unique.
What I'm looking for in my ideal reader match:
– You love to laugh as much as you love to swoon.
– You recognize that a beta hero can be every bit as sexy as an alpha.
– You spend more money on books than you spend on coffee. (Or it's at least equal because, you know. Coffee.)
– You love stories full of sweet moments and know it's the small nuances of a relationship that builds up to a great big, satisfying love affair.
– You are not offended by colorful language and honest, contemporary dialogue.
– You love stories full of family and fascinating secondary characters as well as a heart-fluttering romance.
What to expect if we're compatible:
– You enjoy the slow build-up of sexual tension.
– You're certain you know someone just like that character.
– You're going to want to be friends with me after reading my books. ; )
***
Trillium Bay #2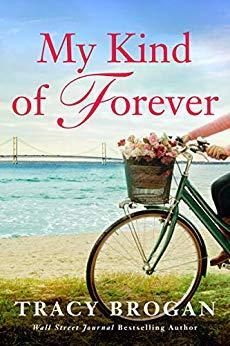 As the youngest mayor Trillium Bay has ever elected, Brooke Callaghan wants to prove she's up to the challenge. She's stepping out of her practical teacher flats and into her sister's treacherously high heels… with disastrous results. But if she's going to (literally) stumble her first day on the job, why not fall into the arms of a handsome stranger?
Leo Walker is a rarity on Wenniway Island. Not only handsome, he's also single, funny, and—most importantly—interested in Brooke. Unfortunately, his reasons for being on the island are temporary, so in spite of the undeniable chemistry between them, he's not a forever kind of guy.
When a private investigator arrives with news of a jewel thief hiding on the island, Brooke finds herself dealing with one kerfuffle after another, and Leo proves to be a delicious distraction. What does she really know about him, though? And the biggest question of all? Does this short- term romance hold the possibility of long-term love?
Romance Contemporary [Montlake Romance, On Sale: January 22, 2019, e-Book, ISBN: 9781503902893 / ]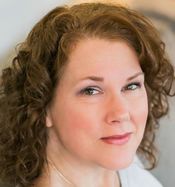 Tracy Brogan is an award-winning, bestselling novelist who writes fun and funny stories about ordinary people finding extraordinary love, and also lush historical romance full of royal intrigue, damsels causing distress, and the occasional man in a kilt. She has been nominated by Romance Writers of America for a prestigious RITA® Award for her debut novel, Crazy Little Thing, and was nominated by RWA for two Golden Heart Awards. She's a Booksellers Best Award recipient, along with two Golden Quill Awards in both contemporary and historical romance. Unapologetically devoted to romance, Tracy lives in Michigan with her often-bemused husband, their gloriously above-average children, and their two intellectually challenged dogs.