When I first started writing Bound by Danger, the story started out as a flirty rom-com about a flight attendant who hurries off the plane to meet a blind date. She rushed to the restaurant only to discover the man she's meeting had been on her flight, and she'd forced him from the bathroom with a woman he was on the verge of joining the mile-high club with. Enter the weak excuse, add a desperate man needing a date for a wedding, and the first half of the book was complete.
But something was off. My hero had engaged in very unheroic behavior. How could I give him a plausible reason for his actions at the beginning of the book and still make him worthy of my heroine? Turns out I couldn't. I could, however, give him a reason for being on that same plane. Instead of him chasing after a girl, he could chase a bad guy who tried to take over the plane. Then he and my heroine could meet under fast-paced, exciting circumstances that throw them together…leaving both a little shell-shocked and dripping with attraction.
Wait a minute, I write sweet contemporary romance. Not fast-paced, sexy suspense books. Before I started Bound by Danger, I had three complete manuscripts. None of them were romantic suspense. But once I made the decision to change the reason my hero was on the plane, the rest of the story clicked into place. Gone was the light-hearted family dance scene, in its place was a lucrative kidnapping scheme involving the heroine's goddaughter. The sweet, yet naïve decision of my heroine to look past the hero's obvious flaws disappeared, and a woman who must constantly battle her attraction to a man who thought the worst of her took its place.
Piece by piece, bit by heart-pounding bit, the story took shape and I fell in love. I fell in love with my characters and the story they demanded I tell. I fell in love with planting red herons and weaving together a plot that would have readers guessing at what in the world was really going on. I fell in love with creating unpredictable danger that leaves my readers on the edge of their seats and flying through the pages to discover what happens.
Bound by Danger opened my eyes to a passion I hadn't discovered yet. I'd always loved to read Romantic Suspense, but never imaged I'd have the skills or ability to write one myself. Not only did this book open up a door of possibilities for my imagination to enter, but it also helped make a dream come true. Bound by Danger led me to my very first publishing contract! It showed me that sometimes the easiest path isn't always the best one to take. Sometimes, when we step outside our comfort zone and take a risk, it can show us a world we never even knew existed. Now that I've found that world, I'm not sure if I'll ever leave it—even if it's filled with guns, death, and sexy as hell suspense.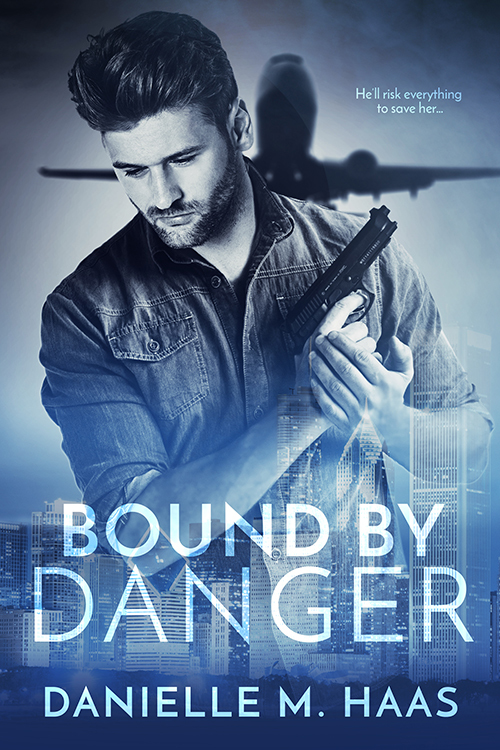 The disappearance of a local girl leads Special Agent Graham Grassi
right to the doorstep of the sexy redhead that has haunted him since
they were part of a thwarted hijacking last week.
Questioning Mickey O'Shay cuts through him as he informs her about
her missing goddaughter, one of the girls involved in his investigation.
He wants to keep her safe, but she won't sit on the sidelines. The life of
her goddaughter is in jeopardy and Mickey's determination has him
ready to handcuff her—or kiss her—in place. As time runs out though,
the stakes run higher. They both struggle to ignore their attraction as
they try to unravel a web of deception– before it's too late.
Romance Suspense [Entangled: Amara, On Sale: January 14, 2019, e-Book, ISBN: 9781640637559 / ]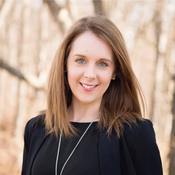 Danielle grew up with a love of reading, partly due to her namesake—Danielle Steele. It seemed as though she was born to write out the same love stories she devoured while growing up.
She attended Bowling Green State University with a dream of studying creative writing, but the thought of sharing her work in front of a group of strangers was enough to make her change her major to Political Science.
After college, she moved across the state of Ohio with her soon-to-be husband. Once they married and had babies, she decided to stay home and raise her children. Some days her sanity slipped further across the line to crazy town so she decided to brush off her rusty writing chops and see what happened.
Danielle now spends her days running kids around, playing with her beloved dog, and typing as fast as she can to get the stories in her head written down. She loves to write contemporary romance with relatable characters that make her readers' hearts happy, as well as fast-paced romantic suspense that leaves them on the edge of their seats. Her story ideas are as varied and unpredictable as her everyday life.