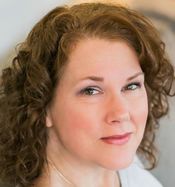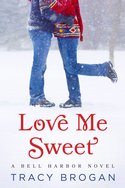 For those of us who live in Northern climates, cold winter weather is just a part of life. Dealing with ice and snow is the price we pay for the privilege of watching leaves turn vibrant colors in the fall, and waiting expectantly for those first, brave little crocuses to peek out in the spring. (I have a friend in Atlanta who boasts her crocus are already blooming. This is not fair.) But being from the frozen tundra (okay, Michigan is not really tundra but it does get really, really cold here) one does learn clever ways to keep oneself warm on those burrrrrrzy nights.
In my latest book, LOVE ME SWEET, California girl Delaney Masterson is on the run from scandal – and her escape leads her to Bell Harbor during the worst winter in fifty years. As the adult daughter of an 80's rocker icon and a past-her-prime supermodel, she's accustomed to the downside of fame. But when an old boyfriend releases a very private tape, suddenly she's front and center in the news. Desperate to evade the media, she plans to hide out for a bit until the story… blows over.
But what she finds in Bell Harbor is more than snow. She finds adventure show cameraman, Grant Connelly. In her shower. A surprise meeting leads to an impromptu arrangement, and before long these two are finding ways to keep things hot and steamy during blizzardy conditions.
When I first set about writing LOVE ME SWEET, I knew I needed Grant and Delaney to be in close quarters for an extended period of time. They needed to rely on each other, and take a leap of faith toward trusting each other. A shared house with no electricity seemed just the thing. I also happened to be drafting this story during the now infamous Polar Vortex. Remember last year? When the entire east side of the United States was covered in snow and suffering through far colder than normal temperatures. Yeah. That winter. And where I live, we literally had more snow than we'd had in fifty years. It was brutal, but from that, a love story blossomed! When I sent the manuscript to my agent who happens to be lucky enough to live in Florida, she said, "Wow, I really can feel how cold they are!"
But have no fear! Though the weather outside in Bell Harbor was frightful, Grant and Delaney found plenty of fun ways to keep warm. I don't want to tell you exactly what but I hope you'll read the book and find out. Let's just say there is shared body heat.
As I thought about way to keep them warm, I decided to survey my street team to find out their favorite ways to fend off the cold. Snuggling under a blanket with either a loved one, or a convenient one, was tops on the list, followed by being under that blanket all alone and enjoying a great book! Other cold weather deflectors included taking a hot bubble bath (again, alone or with company – your choice!) or putting your toes close to a roaring fireplace. Indoor s'mores taste just as delish as ones made outside. For those willing to brave the elements, skiing, ice skating, sledding, or building a snowman is another sure-fire way to, if not escape the cold, at least enjoy it!
The truth is, you can be warm just about anywhere as long as you're with someone you love.
About LOVE ME SWEET
Delaney Masterson isn't looking for fame.
Yes, she has famous parents and a reality TV show, but she's not the wild-child celebrity the paparazzi have painted her to be. Until…The Scandal. When an old boyfriend releases a private video, Delaney's name becomes every comedian's favorite punch line. To escape the media, she sneaks away to Bell Harbor, Michigan—during the worst winter in fifty years.
Adventure show cameraman Grant Connelly has stayed away from Bell Harbor—mostly by choice—but when a family obligation converges with a spontaneous career decision, it's time to return home.
When bad weather, missing money, honky-tonk musicians, and Elvis impersonators throw Grant and Delaney together on an unexpected road trip, emotions get all shook up. They know only fools fall in love, but they can't help falling. Still, Delaney has a secret that could tear them apart forever.
Can they weather the storm? Or will this romantic ride end at the Heartbreak Hotel?
About Tracy Brogan
Tracy Brogan is an award-winning, bestselling novelist who writes fun and funny stories about ordinary people finding extraordinary love, and also lush historical romance full of royal intrigue, damsels causing distress, and the occasional man in a kilt. She has been nominated by Romance Writers of America for a prestigious RITA® Award for her debut novel, CRAZY LITTLE THING, and was nominated by RWA for two Golden Heart Awards. She's a Booksellers Best Award recipient, along with two Golden Quill Awards in both contemporary and historical romance. Unapologetically devoted to romance, Tracy lives in Michigan with her often-bemused husband, their gloriously above-average children, and their two intellectually challenged dogs. Tracy loves to hear from readers.