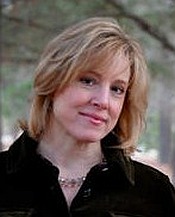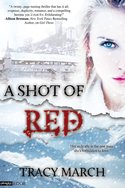 Imagine my utter surprise when my husband came home from work one day and told me we were going to Switzerland. Switzerland! He'd been invited to give a keynote address, and I'd won the vacation lottery!
Needless to say, we had the time of our lives in the land of watches, army knives and chocolate. But there's way more to Switzerland than that. Here are ten things we enjoyed most, so be sure to include them in your plans when you go.
Strolling through the charming narrow streets of old town Lucerne, admiring the still-intact medieval city walls with their fairy-tale towers. Countless clocks chime on the hour, but the oldest clock in the city does the honors. It's allowed to chime a minute before all the others!
Visiting the Engelberg Benedictine Monastery and meeting real-life monks. Engelberg means angel mountain, and the monastery got its name when two monks saw a host of angels while they were walking in the nearby meadows. The monastery gave its name to the village that grew up around it, and an angel is the symbol of the idyllic town.
Learning the ancient art of cheese making at the Engelberg Monastery Cheese Factory. Cheese is an important source of income for the abbey. Made from fresh milk from cows that feed in the lush Engelberg pastures and surrounding Alps, the monastery cheese makes a mean fondue!
Viewing some amazing Picassos at the Museum Sammlung Rosengart in Lucerne. Over thirty Picassos showcase his amazing creative vitality. I admit I didn't quite get his style, despite a (way too) thorough explanation from our tour guide, but I enjoyed seeing the work of a modern master.
Visiting Ruag Aviation's airplane factory. This is what happens when your husband works for NASA aeronautics! It was fascinating to see how an airplane is made—all the way down to the steel rivets. And "flying" in a flight simulator was kind of fun, too!
Blowing glass at Glasi Hergiswil. As if it wasn't amazing enough to see the fiery glass furnace and the craftsmen blowing, pouring and shaping glass, I got to create my own glass ball to bring home.
Traveling to the peak of majestic Mount Pilatus by way of the world's steepest cogwheel railway. This was a seriously slanted way to climb the mountain. Thank goodness the train cars are built with the incline in mind. The seats are tiered like stadium seating. Just don't look behind you on the way up!
Listening to an alpenhorn concert. At the peak of Mount Pilatus, we ate lunch on a sprawling terrace. The sky glowed electric blue. The snowy Alps stretched for miles in the distance. And men dressed in lederhosen played alpenhorns. Seriously, lederhosen. But the soothing music helped me forget the fashion fright!
Ziplining in the Alps—the ultimate mountain experience. What a rush it was, speeding down those cables with a view of the snowy Alps as far as I could see—when I kept my eyes open, that is!
Getting the real vibe of Lucerne so I could bring it to life for readers in my sexy new romantic suspense novel, A SHOT OF RED. It's hard not to fall in love with Switzerland, and I fell hard enough to want to write about it every day for months.
Our trip to Switzerland is a couple years behind us. But I love remembering the amazing time I spent there with my husband, and the awesome things we got to do—memories that will last a lifetime. How about you? Which of these fun things would you like to do—or have you done? Have you ever been surprised with the opportunity to go on an awesome trip?
To comment on TracyMarch's blog please click here.