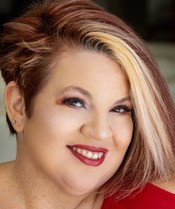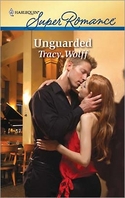 I have to admit, I can't believe 2010 is drawing to a close.  I'm absolutely astounded that we are in December and that Christmas is right around the corner!  But since we are in the last month of the year, I thought I'd take a look back at some of the new authors I've discovered this year and the books that I've loved.
I know she's been around for a few years, but I found Kristan Higgins this year and absolutely fell in love with her spunky, down-on-their-luck heroines.  Contemporaries are back in a big way and Kristin's latest book, ALL I EVER WANTED, was absolutely awesome.  I'm most of the way through her backlist and loving that as well.
Patricia Briggs's Mercy series is another set of books that absolutely blew me away.  I'm a huge paranormal and urban fantasy lover anyway, and I picked up the first book on a whim.  I went back to BN the next day and bought the following four and am currently waiting, with bated breath, for book number six in the series.
I also picked up Rachel Caine's Morganville Vampire series on a random trip to the bookstore and really got sucked into it as well.  While it is a YA series (and I have to admit I'm on a huge YA kick lately)  it's a really interesting take on the vampire mythology.  If you like vampires, it's definitely worth a gander.
A new author to erotica, Red Garnier, really piqued my interest with her debut Heat novel, THE SATIN SASH.  I fell in love with all three characters in the book and think Red did an awesome job with the entire story line.  Her second book, THE FEATHER, was just as good!
So, these are some of my favorite new to me authors of 2010.  How about you?  Who have you read for the first time that you really liked?  Leave a comment and be entered to win a copy of FROM FRIEND TO FATHER, the first book in the trilogy that ends with UNGUARDED.  Have a great day J
To comment on AUTHOR's blog please click here.