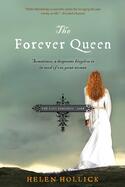 November 2010
On Sale: November 1, 2010
Featuring:
Emma
656 pages
ISBN: 1402240686
EAN: 9781402240683
Paperback
$16.99
Romance Historical
Buy at Amazon.com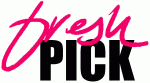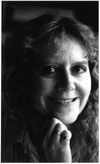 The Forever Queen
by Helen Hollick
Sometimes, a desperate kingdom is in need of one great woman.
Married to a king incompetent both on the throne and in bed, Emma does not love her husband. But she does love England. Even as her husband fails, Emma vows to protect her people-no matter what.
For five decades, through love and loss, prosperity and exile, Emma fights for England, becoming the only woman to have been anointed, crowned, and reigning queen to two different kings, the mother of two more, and the great aunt of William the Conqueror.
Excerpt
November 1035>
The Queen, Emma, knew from the grey pallor on Earl Godwine's face, and by the way he stood, one step within the threshold, that something was wrong. Horribly wrong.
"My Lord, you are wet through?" she said, a question in her voice, although the statement was obvious. A second question, of why he had come to Winchester, so unexpected in such torrential rain, hovered unspoken. Rising from her chair, set for comfort beside the hearth fire, she indicated with her hand that he may enter her private chamber, come closer, warm himself.
To her handmaid ordered, "Fetch wine and food. Broth. My Lord Earl will require something hot."
The girl bobbed a curtsey and squeezing past the Earl, scuttled from the chamber. But Godwine remained at the door, his thumbs depressing the iron door latch. How was he Read More…