Pride and Prejudice's Elizabeth Bennet despises Mr. Darcy for his judgmental haughtiness. In Bridget Jones' Diary, the modern-day retelling of that novel, Bridget initially experiences the same disdain for the formal barrister, Mark Darcy, for similar reasons. Why, then, do we immediately feel a charge of excitement over the possibility that the hero and heroine might fall for each other during the course of the book?
If we stop for a moment and imagine such a relationship in real life, would we feel that same spark? Try it. If you aren't already single, imagine you are, for purposes of this question. Your wonderful spouse does not exist and is not an option for you. Is it realistic for you—if you consider someone who truly rubs you the wrong way—to imagine you might fall in love with that person eventually? Probably not.
All four of the novellas in the IN LOVE AND WAR collection (Mountain Brook Ink, 2016) unfold stories about rivals and romance. Why do they work?
Sometimes the rivalry exists professionally, so what spills over into the personal is actually off center. Our heroine might want to focus on professional animosity but may be unwillingly drawn into personal common ground as the story progresses. If the personal strengths and endearing characteristics of a hero become so obvious the heroine can't ignore them, she's going to struggle to maintain her contempt. And then . . .?
Or perhaps the conflict rests on past experience between the protagonists. Was the hero a cad years ago? A bad-enough history can leave a lasting taste in the mouth. But if our cad has mended his ways—especially in an Inspirational story, where that mending might be the result of newfound faith—our heroine will be hard pressed to refuse to forgive behaviors long repented. And forgiveness can open up other levels of acceptance—maybe even romantic love.
In other scenarios, the rivalry is in the eye of the beholder, meaning the heroine may be completely wrong about the hero. She's misunderstood something about him that she's stubbornly embraced as fact. She's chosen to color him in dark hues and has blinded herself to his warmer shades out of prejudice, immaturity, or fear. If she's physically attracted to him, that fear can be intense. We may judge her for her imperfection, but if we witness her humbling herself, we might identify with her just a little.
Which is what can make a rivalry romance work. If we can imagine ourselves in the protagonist's place, such a romance is quite a compelling and fulfilling read.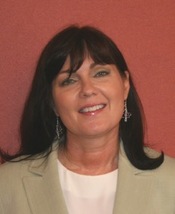 Award-winning novelist Trish Perry has written twelve inspirational romances for Harvest House Publishers, Summerside Press, Barbour Publishing, Forget-Me-Not Romances, and Mountainbrook Ink. She has co-authored three devotionals for Summerside and one for Broadstreet Publishing. She has served as a columnist and as a newsletter editor over the years, as well as a 1980s stockbroker and a board member of the Capital Christian Writers organization in Washington, D.C. She holds a degree in Psychology.
Trish's latest contemporary romance, More Than Meets the Eye, in In Love and War, releases June 2016.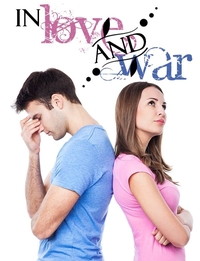 Lassoed by Love
By Miralee Ferrell
Designed with Love
By Kimberly Rose Johnson
More Than Meets the Eye
By Trish Perry
Jensy St. Martin is not pleased when she recognizes the latest ad man to join the Washington, D. C. agency she has long considered her professional home. Phil Quinn was a cocky, love-'em-and-leave-'em type when they attended the same high school ten years ago, and she senses he hasn't changed much since then. When the two ad designers are forced to work together on a campaign, Jensy learns more than she wants to know about the man, and his growing attractiveness becomes the least of her worries.
Hungry Hearts
By Debby Mayne
When Cameron Prater returns to Hyacinth, South Carolina, to open a restaurant a few doors down from his childhood sweetheart Melissa Shaw's diner, they are both reminded of the fierce competitiveness that drove them apart. They even try to outdo each other while volunteering for a women's shelter that their church sponsors, and they deny the fact that the sparks that brought them together years ago still zing. Can these two people put aside their rivalry—and their pride—and let their hearts take over?