Romantic tension is essential in true-to-life relationships as well as fictional love stories. It's the tension that keeps things sizzling. That sensation may start with a biting comment or a look that can kill. Or the accidental touch … or kiss. It's there, but they try to fight it.
When a hero hits a nerve in the heroine, she balks on the surface, but deep down, she's intrigued. Or when the heroine strikes a chord that lets the hero know she's on to him, he lifts his armor to protect his heart because he knows she's the only one who truly gets him. The problem can be their own vulnerability that they both may perceive as weakness but eventually turns into the power of their bond.
I've seen cases where the hero and heroine are so similar in their strengths—and sometimes stubbornness—they develop a love-hate relationship early on, and it's through the barbs and squabbles that they discover something no one else can. They may not be soul mates when they first meet or not even like each other early in their relationship, but they have a depth of understanding between them that no one else will ever experience. In other words, they "get" each other, even when it happens against their will.
Perhaps they knew each other in the past, but the relationship was anything but romantic. There may have been something brewing beneath the surface to keep them from getting together, but maybe there was also a feeling—a slow sizzle—that has created a base point to compare everyone else to. When other people come into their lives, something seems off … or they can't let go of the feelings for the person who managed to get under their skin years ago.
The hero may have been a cad in the past, but then the heroine might have provoked him with her differences or even her similarities. The reverse may also have been true, with a hero who chides a heroine who can't accept something about him … or herself. But maturity happens, and life offers lessons to show that their original thoughts and perceptions may have been flawed or tainted by something out of their control or beyond their understanding.
As these people are forced to deal with something bigger than the two of them as individuals, their true colors come out. And they have choices. They can continue to reject the magnetic force and fight the inevitable, or they can accept their differences and allow the Lord and the powerful chemistry of true love to bring them together as a stronger cohesive unit.
Will everything always be rosy once this happens? Of course not. And that's why we root for these people because the tension between them will always keep their relationship interesting and challenging.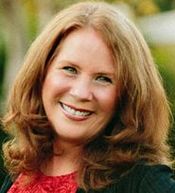 Debby Mayne is the author of more than 40 novels and novellas that have received the "Top Pick" award from Romantic Times Magazine and been among the "Top 10 Favorites" in the Heartsong Presents book club. She writes family and faith-based romances, cozy mysteries, and women's fiction. She has also written more than 1,000 short stories and articles as well as dozens of devotions for busy women. She has worked as managing editor of a national health publication, product information writer for a TV retailer, creative writing instructor, and copy editor and proofreader for several book publishers. She and her husband currently live in the Charleston, South Carolina, area.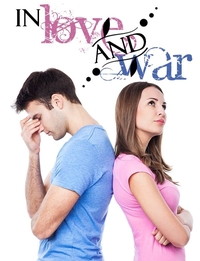 When Cameron Prater returns to Hyacinth, South Carolina, to open a restaurant a few doors down from his childhood sweetheart Melissa Shaw's diner, they are both reminded of the fierce competitiveness that drove them apart. They even try to outdo each other while volunteering for a women's shelter that their church sponsors, and they deny the fact that the sparks that brought them together years ago still zing. Can these two people put aside their rivalry—and their pride—and let their hearts take over?
Lassoed by Love
By Miralee Ferrell
Designed with Love
By Kimberly Rose Johnson
More Than Meets the Eye
By Trish Perry
Hungry Hearts
By Debby Mayne