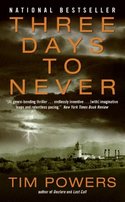 I recently attended Mythcon 41, which was a real change from the kind of conventions and conferences I usually go to. This was more of an academic conference, sponsored by the Mythopoeic Society. The focus of this organization is on mythopoeic literature, or transformative mythology, which is the incorporation or transformation of mythology into other stories. The society particularly studies the work of J.R.R. Tolkien, C.S. Lewis, Charles Williams and other members of the Inklings group at Oxford University. The conference included a variety of academic paper presentations, as well as some panel discussions, and I was invited as a guest author to speak on some of the panels about writing fantasy fiction. The attendees seemed to be a mix of academics, fantasy fiction fans, writers and people who enjoy this topic as a personal interest.
I was on one panel with authors A. Lee Martinez (author of DIVINE MISFORTUNE) and Tim Powers (author of THE ANUBIS GATES and THREE DAYS TO NEVER), discussing the topic of whether fantasy fiction should be realistic. The initial response from many of us was "Huh?" because realism and fantasy don't seem to go together. But as we discussed, we came to the conclusion that there has to be some realism in even the most fantastic fantasy story, because if everything is magical, then nothing really is. You need the contrast between what's "real" and what's "magical" for the magical to seem all that different or wonderful.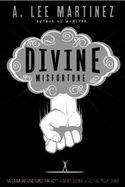 Of course, it depends on the kind of story being told. As A. Lee Martinez pointed out, in a comic book world you may not want too much realism. You don't want to think too much about the body count and damage you'd really get if a supervillain and a superhero were battling it out. On the other hand, in books like mine, where the fantasy action takes place in the "real" world, the story works better if the real world parts are grounded in reality. The chick-lit- like stories where the twenty-something heroine works as an administrative assistant and manages to live in a nice New York apartment and dresses in head- to-toe designer labels are their own kind of fantasy novel, and it probably wouldn't work to mix that fantasy with the kind of fantasy that involves magic, wizards and fairies. As Tim Powers put it, you can only ask your readers to suspend disbelief for so much. You don't want to waste that on the less- fantastic parts of your story.
This discussion also brought up the issue of how often the adjective "gritty" is used to modify "reality," as though it's not realistic if it isn't gritty. It's not considered by some critics as authentic if things end happily, with the good guys winning and people finding true love, even though that does happen in the real world. Urban fantasy, in particular, tends to see the urban setting as a dark and miserable place, but not all cities are like that, and not all parts of cities are like that. There is more conflict in a grittier setting, which makes it easier to write, but a skilled author can create an interesting story without all the grimness.
We also got into an interesting discussion about fantasy fiction as social commentary, but that will have to wait for next month.
---
Shanna Swendson writes "Fairy Tales for Modern Times" and is the author of the Enchanted, Inc. series about a Texan in New York City, a magical NYC. Visit her website or blog for more information.