Miranda Owen: As somebody who has read and enjoyed your historical romances, I was surprised to find you wrote a contemporary romance. What inspired you to write a contemporary? Is HIRING MR. DARCY part of a series? If so, what is it called?
Valerie Bowman: I had the idea for HIRING MR. DARCY for a while and it just wouldn't leave me alone. I was really nervous to write it and even more nervous to publish it. But I'd always wanted to *try* to write a contemporary rom com. The best part was being able to use any word I wanted without having to look it up to ensure it was in use by the early 1800's. Ha ha ha
HIRING MR. DARCY is part of a trilogy that I'm calling Austen Hunks. (waggles eyebrows) I have two more books planned: KISSING MR. KNIGHTLEY and MARRYING MR. WENTWORTH.
As your hero points out (and I totally agree), the heroine is actually much more a "Mr. Darcy" than he is. If anything, I think he's more of a Henry Tilney (my favorite Austen hero). Is Mr. Darcy your favorite Austen hero? What about your fav hero you've written? That you've read by other authors?
I do love Tilney! But my favorite Austen hero is Mr. Knightley from Emma. He's just dreamy to me. Patient, kind, witty, and wise. What's not to love? As for my own heroes, Jeremy from HIRING MR. DARCY is definitely one of my favorites, but my personal book boyfriend (from my own books) is Jordan Holloway from SECRETS OF A RUNAWAY BRIDE. He's put in charge of his best friend's headstrong sister-in-law (while her sister and his friend are on their honeymoon) and gets way more than he bargained for.
As for my favorite hero written by another author, it's hard to pick just one (!) but Jason Fielding from Judith McNaught's ONCE AND ALWAYS holds the top spot and Derek Craven from Lisa Kleypas's DREAMING OF YOU is a close second.
Your heroine, Meg, is a history professor who yearns to write historical romance. I've often wondered how much research historical romance authors need to do. How much research do you do before writing one of your historicals? Anything you've discovered that has surprised, amused, or horrified you?
I do a lot of reading about the Regency period in England for pleasure and then I research certain things that I need to know for each book. For my latest series, The Footmen's Club, three noblemen pretend to be servants at a country house party (for different reasons) so I did a lot of reading about servants. One item that sticks out (and that I included in the first book, THE FOOTMAN AND I) is that footmen were sometimes paid according to their height (taller = more money, as a short person, I found this discouraging. LOL) and often asked to work together based on height and looks. For example, the best-looking footmen might accompany the family on a shopping trip because they would be highly visible to others.
What is your favorite romance trope to write?
Enemies-to-lovers is my favorite to write because I can let the sparks fly with the dialogue (and I LOVE to write dialogue), however, my favorite to read is always second-chance romance. There's something about that trope, I can't get enough of.
What are you currently working on?
Right now, I'm writing the fourth book in The Footmen's Club series, but I'll definitely be writing the next book in the Austen Hunks series soon!
Austen Hunks #1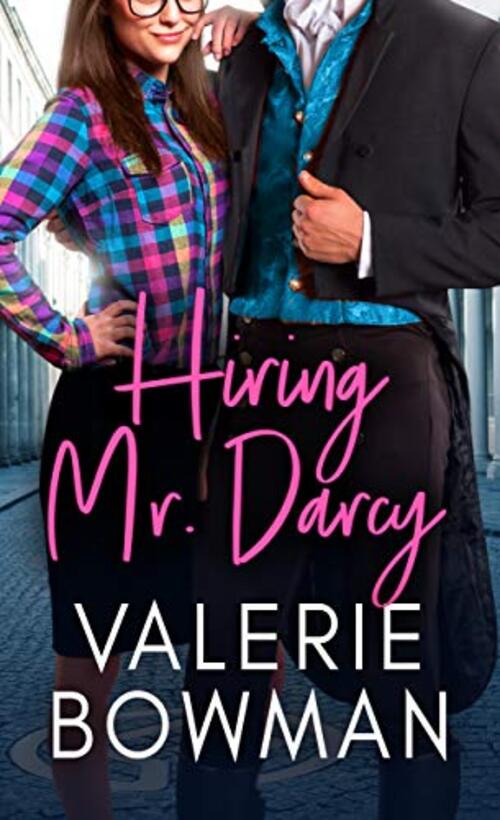 She's hiring. . .
Meg Knightley is a history professor with a little OCD and a lot of love for Pride and Prejudice. When her similarly nerdy history professor boyfriend tosses her over for a starlet on the eve of the Jane Austen Festival and Games, she needs a new Mr. Darcy ASAP.
He's the man for the job. . .
Jeremy Remington left a lucrative tech job to follow his dreams–but getting his custom woodworking business off the ground isn't cheap. When his best friend's sister offers good money for little more than acting the gentleman, he jumps at the chance. After all, how hard could it be to fly over to England and wear a cravat for a few days?
Until things get real.
She hired him to play the part of a proper gentleman, so why can't she stop thinking about what's underneath his waistcoat?
And when Meg finds out Jeremy has had a crush on her for years, will the job turn into a permanent gig?
Romance Contemporary | Romance Comedy [Self Published, On Sale: September 25, 2020, e-Book, ISBN: 9780989375894 / eISBN: 9780989375894]
Fun story about a heroine who may not get the Mr. Darcy she wants but gets the Mr. Tilney she needs!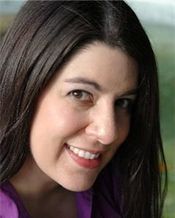 Valerie Bowman is an award-winning author who writes Regency-set historical romance novels aka Racy Regency Romps!
Valerie's debut novel was published in 2012. Since then, her books have received starred reviews from Publisher's Weekly, Booklist, and Kirkus. She's been an RT Reviewers' Choice nominee for Best First Historical Romance and Best Historical Romance Love and Laughter. Two of her books have been nominated for the Kirkus Prize for fiction.
Valerie grew up in Illinois with six sisters (she's number seven) and a huge supply of historical romance novels. After a cold and snowy stint earning a degree in English Language and Literature with a minor in history at Smith College, she moved to Florida the first chance she got. Valerie now lives in Jacksonville with her family including her rascally dogs. When she's not writing, she keeps busy reading, traveling, or vacillating between watching crazy reality TV and PBS.
Visit Valerie on the web at www.ValerieBowmanBooks.com and sign-up for her newsletter at: http://www.valeriegbowman.com/subscribe/