Instead of trying to find your perfect match in a dating app, we bring you the "Author-Reader Match," where we introduce readers to authors you may fall in love with. It's our great pleasure to present Jolina Petersheim!
Writes:
My father was raised Mennonite in Lancaster, Pennsylvania; my mother Brethren, and I grew up as a caretaker's daughter on a sprawling Civil War–era farm/camp in western Tennessee. This combination allowed me to see the intricacies—and complications—of community, so I love placing my characters inside morally twisting novels and then watching how they find their way out. (My newest novel, How the Light Gets In, might be the most morally twisting to date.)
About:
I am happily married to a "strong, quiet type" mountain man and mother to our three fluffy-haired little girls, ages six, four, and one. We've lived in five different homes in ten years of marriage (one a solar-powered farmhouse in Wisconsin, where How the Light Gets In is set). My husband—who also has a Mennonite/Amish background—is busy building our sixth house in the foothills of the Cumberland Plateau in Tennessee.
We strive to live with the same simplistic, family-oriented mindset as our ancestors, but due to our many moves and my husband's four-year health journey, right now we don't even have chickens. But, by George, one day soon I am going to have another flock of Araucana hens (they lay gorgeous sage-green eggs) and possibly some hair sheep (you don't have to shear that kind). If I were not so obsessed with stories, I would want to be a midwife because I love to nurture women in all areas of life/birth. The goal that drives me is to live each day to the fullest and to keep my eyes open so I don't miss one glimpse of this beautifully challenging world.
What I'm looking for in my ideal reader match:
You enjoy going deep fast (no water cooler talk for you!). You are determined, fiery, and love to ask questions—and the more detailed the answer, the better because you see a larger narrative connecting everything.
You enjoy conversing with someone who doesn't hold their cards close to their chest, but if they do, you enjoy the challenge of getting them to put their cards on the table. People fascinate you. You believe we are all artists, because we were formed in the image of the greatest Artist, and you enjoy encouraging others to go for their dreams because someone who is pursuing the desires of their heart will find that is the moment their hearts come most alive. Oh, you also must love to be outside and to laugh!
What to expect if we're compatible:
Loyalty, fun, Tuesday morning coffee dates (Tuesdays are when my mom watches my girls so I can "go to town" and write). Thrift store shopping adventures. Long hikes filled with laughter and discussions about faith, art, and love.
***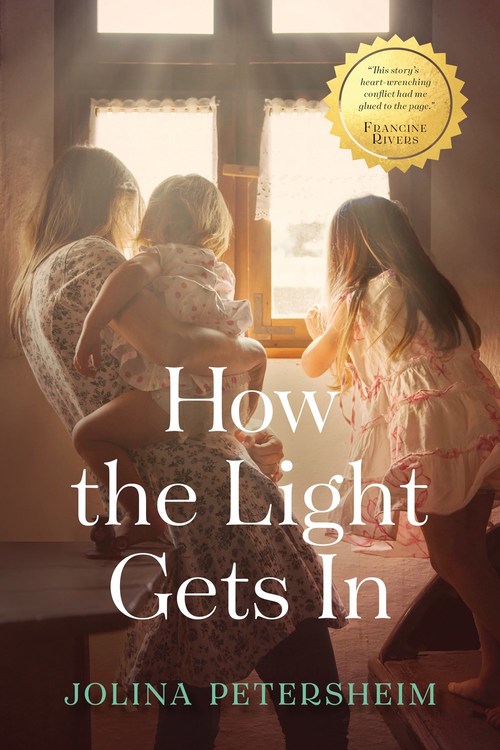 From the highly acclaimed author of The Outcast and The Alliance comes an engrossing novel about marriage and motherhood, loss and moving on.
When Ruth Neufeld's husband and father-in-law are killed working for a relief organization overseas, she travels to Wisconsin with her young daughters and mother-in-law Mabel to bury her husband. She hopes the Mennonite community will be a quiet place to grieve and piece together next steps.
Ruth and her family are welcomed by Elam, her husband's cousin, who invites them to stay at his cranberry farm through the harvest. Sifting through fields of berries and memories of a marriage that was broken long before her husband died, Ruth finds solace in the beauty of the land and healing through hard work and budding friendship. She also encounters the possibility of new love with Elam, whose gentle encouragement awakens hopes and dreams she thought she'd lost forever.
But an unexpected twist threatens to unseat the happy ending Ruth is about to write for herself. On the precipice of a fresh start and a new marriage, Ruth must make an impossible decision: which path to choose if her husband isn't dead after all.
Romance | Inspirational Romance | Amish [Tyndale House Publishers, On Sale: March 5, 2019, Trade Size / e-Book, ISBN: 9781496402233 / eISBN: 9781496434579]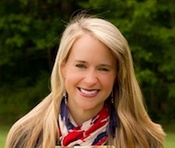 Jolina Petersheim is the highly acclaimed author of How the Light Gets In, The Divide, The Alliance, The Midwife, and The Outcast, which Library Journal called "outstanding . . . fresh and inspirational" in a starred review and named one of the best books of 2013. That book also became an ECPA, CBA, and Amazon bestseller and was featured in Huffington Post's Fall Picks, USA Today, Publishers Weekly, and the Tennessean. CBA Retailers + Resources called her second book, The Midwife, "an excellent read [that] will be hard to put down," and Booklist selected The Alliance as one of their Top 10 Inspirational Fiction Titles for 2016. The Alliance was also a finalist for the 2017 Christy Award in the visionary category. The sequel to The Alliance, The Divide, won the 2018 INSPY Award for speculative fiction. Jolina's nonfiction writing has been featured in Reader's Digest, Writer's Digest, Today's Christian Woman, and Proverbs 31 Ministries. She and her husband share the same unique Amish and Mennonite heritage that originated in Lancaster County, Pennsylvania, but they now live in the mountains of Tennessee with their three young daughters.