1–What's the name of your latest release?
The Heart of a Hero
2–What is it about? 
What happens when the woman you love is caught in a hurricane—do you go after her?  And when you do…what if you, also get trapped? The Heart of a Hero is a story about two rescuers who are tasked with saving themselves—and others—when a Cat 5 hurricane hits Key West.
3–What word best describes your heroine? 
Aria Hathaway is a Pediatric cardiothoracic surgeon who is focused, determined and buttoned up. Until, of course, she meets former Navy Seal and Jones, Inc team rescuer Jake Silver.  Aria is adventurous, brave and the kind of woman who would give everything to save a friend, or a patient. But she is in over her head when she meets Jake and realizes that he is the one her heart wants. Because Jake is everything her brain says she shouldn't have—Jake has no problem putting his life on the line for others. And Aria can't lose someone she loves again…it's better to never love at all, than to lose someone you love.
4–What makes your hero irresistible? 
Jake masks his deep hurt with humor and charm, never letting anyone see inside to his mistakes. Jake is also very loyal, and when he makes a promise, he keeps it…even if it costs him his life.
5–Who are the people your main characters turn to when they need help? 
When Jake needs help, he calls his teammates on Jones, Inc.  – Orion Starr and Hamilton Jones. When Aria needs help, she calls her roommate and best friend, Jenni Calhoun.
6–What do you love about the setting of your book? 
Florida, babybee! The Keys! I love Key West. I love the tiny town, the history, the ocean, the sunsets. I love the idea of Jake and Aria surviving a storm in the middle of the tiny hospital there, and fighting for the safety and survival on an island that has suddenly turned treacherous. I was able to use Jake's diving skills, and Aria's medical skills as well in the story. 
7–Are you a plotter (follow an outline) or a pantster (write by the seat of your pants)?
I'm a plotster!  I plot out the story arc and do deep character sketches before I jump in. And, I write a synopsis for every story. But once I get into the scenes, I work out each scene organically, letting the flow of the story determine the individual scenes—the setting, the tension and the character's behavior.
8–What is an ideal writing day for you? 
Ah, a day where I don't have to do anything but write! I get up, have coffee, write a scene, eat lunch, take a walk, write a scene (while walking—I love to do that into my voice recorder) and then I come home and finish the day with a final scene. I love to just dive into a story and feel it—I get the most done that way!
9–Do you listen to music while you write, need total silence, or do you have the TV on?
I listen to soundtracks while I write—the more epic the sound track, the bigger the danger my characters get into! My favorites are the soundtracks to Rudy, The Chronicles of Narnia and the Patriot.
10– How do you approach research?
I like it!  I usually read a number of research books before diving into my story—but I also have them open as I am reading so I can refer to them. (Or I have tabs open).  If I run into a story glitch, I'll either keep writing and come back to it, or I'll stop and interview someone and that often helps me get back on track.
11–What is your publishing journey story? 
My story started in Siberia, where I served as a missionary with my husband. I was already a writer—prolific with our newsletters—and the Lord pressed upon my heart to start writing fiction. I had no idea what I was doing so I just took books down from the shelves and began to read them, asking God to teach me. I did have a degree in Mass Communications (journalism and marketing) from the School of Journalism at the University of MN, so I had some creative writing chops. But I really began to learn when I started writing my first novel, and epic history of Russia from 1938-1984! It never got published. But I wrote three more books, and each one got a little better. In 2001, Tyndale had a novella contest to find new writers, and I entered…and won. They published my first novella, Measure of a Man, and then published a three-book series set in northern Minnesota, called the Deep Haven series. I will always be grateful to them for taking a chance on me. Since then I've published 75 novels and am still very grateful to be on this journey.
12–Do you have critique partners/writing groups you want to give a shout-out to? 
Yes! Rachel Hauck is my writing partner. Without her, I'd be lost in the weeds! She keeps me on track and helps me sort through my story problems. I also lean on my son, David Warren a lot of help.
13–What're the most frustrating things about being an author? 
Oh….probably not being able to control book sales or reviews. But even that I give over to the Lord.
14–What's your favorite scent?
 Lavender
15–What movie will you watch no matter what if it's on TV?
 Frequency
16–Do you like breakfast, lunch, or dinner best? 
Lunch
17–What's one thing you wish you knew more about? 
Photography and watercolor painting.
18–What's the silliest thing you've recently done?
 I let my four-year-old granddaughter paint my toenails. I have pictures…
19–What can readers expect from you next? 
Book #3 in the Global SAR series is The Price of Valor…Hamilton Jones's story!
20–How can readers reach you?
www.susanmaywarren.com or https://www.facebook.com/SusanMayWarrenFiction/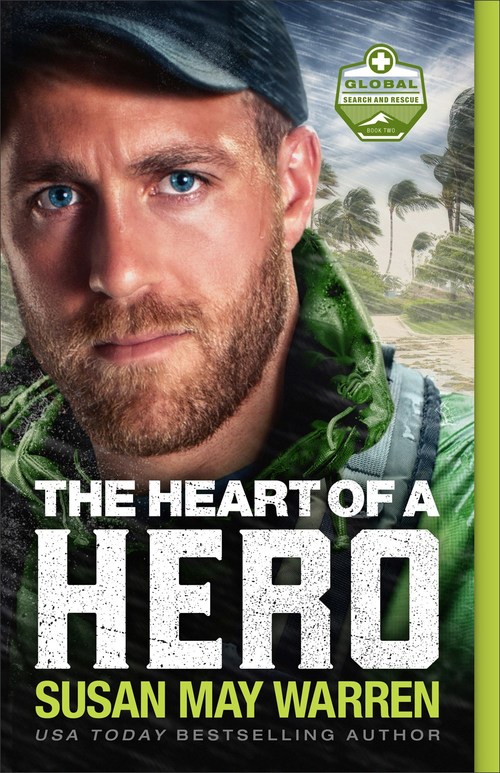 Jake Silver may not be able to put the memories of his time as a sniper and Navy SEAL behind him, but at least he can put his skills to use as a part of the Jones Inc. rescue team. Saving the life of pediatric heart surgeon Dr. Aria Sinclair on Denali helped too. Now he can't get her out of his head, and when he hears she is in the path of a hurricane down in Key West he can't help but jump on a plane to rescue her.
Aria has dedicated her life to helping children born with defective hearts. After all, she was one of those children. Now driven to succeed, she lives a lonely, stressful life. One she would have lost on Denali if it hadn't been for Jake. Jake is exciting and handsome, but he's also dangerous, and she's already lost one person she loves. She can't bear it again.
It's not until she finds herself trapped in the middle of a category 4 hurricane that she can admit she needs Jake desperately. With their very survival in the balance, can they hope for a second chance at life . . . and love?
Romance Suspense | Inspirational Mystery | Inspirational Romance [Revell, On Sale: June 2, 2020, Paperback / e-Book, ISBN: 9780800735852 / eISBN: 9781493423217]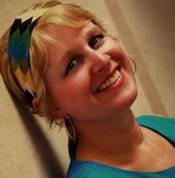 Susan May Warren is the ECPA and CBA bestselling author of over fifty novels with more than one million books sold. Winner of a RITA Award and multiple Christy and Carol Awards, as well as the HOLT and numerous Reader's Choice Awards, Susan has written contemporary and historical romances, romantic suspense, thrillers, romantic comedy, and novellas.