Not too long ago, the genre blew up with paranormal stories. Readers were gobbling up these stories like they were desserts, devouring them in mere hours. As a Paranormal Romance fan myself, I was one of these rabid readers and in that time, I've found some of my all-time favorite series and authors.
At the top of the pack were vampire stories. Suddenly the threatening fangs and pale skin were seen as a thing of beauty rather than something to fear. Authors made the Urban Fantasies and Paranormal Romances featuring these undead creatures with their own little twists with them. To this day, there are some amazing series out there.
I think a close second were shifter stories. Whether they were wolves, cats, bears or any other animal, shifter stories were gaining a lot of popularity as well. Some series even combined more than one paranormal creature, creating a mixed bag of goodies. These were some of my favorites.
With the boom of the Paranormal, other creatures were starting to come out of the shadows. Fae, valkyries, witches and even mermaids were becoming muses from many writers, making the genre rife with anything you could possibly want!
For this week's recommendations, I've picked books that feature vampires, shifters and something a little different so I hope you'll find something to enjoy. Meanwhile, I want to know which paranormal creature is your favorite to read about and why!
Merit becomes a vampire and the series follows her adventures in a unique Chicago.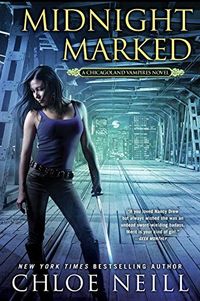 As the Chicagoland Vampires series continues, Merit and Ethan find themselves in a deadly game of cat-and-mouse, where winning may require the ultimate sacrifice…
A vampire's grudges don't stay dead long…
Merit is one of Chicago's most skilled vampire warriors; these days, she doesn't scare easily. But she and Master vampire Ethan have made a new and powerful enemy, and he won't give up until he owns the Windy City.
With his last plan thwarted, he's more determined than ever to watch Cadogan burn. Ethan has put the House's vampires on high alert, but their enemy will stop at nothing, including pitting supernatural against supernatural…
In this deadly game of cat-and-mouse, the stakes are life or death—and winning might mean sacrificing everything…
At the top of the shifter stories pack is Jennifer Ashley and her Shifters Unbound series!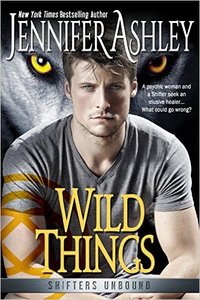 Wolf Shifter Mason McNaughton is tired of the crazy feral living in his house, endangering him, his brothers, and his sweet auntie Cora. Ferals are Shifters who've reverted to the wild stage, forgetting all about the joys of pizza and satellite TV. Not to mention, Mason is sick of waking up to the feral's rampages in the bedroom next to his. The feral has been given sanctuary, so Mason can't throw him out—the only thing to do is to find a way to cure him.
The problem is, Shifter healers—elusive, Goddess-touched Shifters who have the healing gift—are few and far between. Mason volunteers to go in search of one, and is sent to a psychic in New Orleans who might have an idea of where to start looking.
Mason doesn't believe in psychics, but Jasmine, the psychic in question, seems to at least put on a good show. Jasmine believes in Shifters all right, but she vowed after her Shifter boyfriend dumped her to never have anything to do with them again.
The easiest way to get rid of the growly Lupine, Mason, is to help him, but Jasmine never dreams what that help will drag her into.
Not only is this series downright hilarious, but the characters are unlike anything I've seen in the genre before!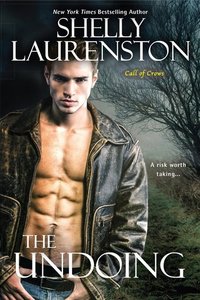 A risk worth taking
No one would ever accuse Jace Berisha of having an easy life–considering her husband you know killed her. But that was then! Now she fights for mighty Viking gods with the spectacular and vicious Crows.
But things are turning very bad, very quickly because a vengeful, ancient goddess has come into the world with just one thing on her mind–ending it. And the only way they can hope to stop her is if the Crows join forces with their one-time enemies, the Protectors. A Viking Clan created to do nothing but kill every Crow they see.
Thankfully, Protector Ski Eriksen is a peace loving kind of guy. Because the woman he is desperately trying to get close to is the beautiful and not-very-chatty Jace. Battling Nordic clans? Unkillable goddesses? Jace's mean-spirited dog? None of these things would ever get in the way of a true Viking!