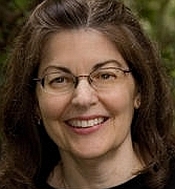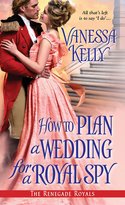 Although every romance novel naturally focuses on the relationship between the hero and heroine, any writer worth her salt will spend quite a bit of time on the secondary characters, too. In HOW TO PLAN A WEDDING FOR A ROYAL SPY, my new Renegade Royals historical romance, I experimented a bit with secondary characters. For one thing, my heroine, Evie Whitney, is an identical twin. She and her sister are best friends and as close as siblings can be, even though they're quite different in personality. I had a lot of fun playing with the twin relationship and developing Evie's character in contrast to her sister, Eden.
But Evie isn't the only character in the book with a "sidekick." My hero also has a best friend who figures prominently in his life. In fact, you might even say he's involved in a bromance—that classic, male bonding relationship between two buddies who are almost inseparable. Until, that is, they find their soulmates!
My hero, Captain Will Endicott, is a tough-guy military spy for the Duke of Wellington, commander of the British Army. Will's fellow agent is Captain Alasdair Gilbride, a charming rogue who, like Will, is the illegitimate son of a prince. The two cousins are very different, but they're also the best of friends and always have each other's backs. As the war against Napoleon has just ended, they face one last mission together—to spy on Evie, Will's former childhood sweetheart, who is suspected of committing treason against the Crown.
Once Will and Evie meet again after years apart, they're surprised to discover that their feelings for each other remain as strong as ever. This is a tad problematic since Evie is about to be engaged to another man—and, lest we forget, she might also be involved in planning a political assassination. Needless to say, complications ensue, leading to mayhem, attempted murder, and unfortunate wardrobe malfunctions resulting in hastily planned weddings to avoid scandal.
Clearly, both Will and Evie are going to need help from their sidekicks to escape from such a tricky spot, and Eden and Alasdair are happy to oblige—even if it means losing their best friends to marriage.
Something tells me, though, that Alasdair and Eden won't be alone for long!
About HOW TO PLAN A WEDDING FOR A ROYAL SPY
Whether as spies or lovers, the Renegade Royals—illegitimate sons of England's Royal Princes—are bold, skillful, and a force to be reckoned with…
A war hero returned from Waterloo should be able to indulge in a bit of bad behavior. Instead, Captain William Endicott is summoned by his father, the Duke of York, to investigate an assassination plot. The unlikely suspect: William's former sweetheart. Will can't believe that innocent Evie Whitney could be mixed up in anything so nefarious. Then again, almost everything about Evie has changed—except for his body's instinctive response to hers…
Just as Evie's life is finally coming together, Will saunters back into it. Should she slap him—or seduce him? Even as she tries to decide, scandal pushes her toward marriage with a man she can neither trust nor resist—and into the heart of a deadly conspiracy…
Intrigued by this exciting, romantic spy caper? Read Fresh Fiction's review here and purchase your copy today!
About Vanessa Kelly
Vanessa Kelly was born and raised in New Jersey, but eventually migrated north to Canada. She holds a Master's Degree from Rutgers University, and went on to attend the Ph.D. program in English Literature at the University of Toronto. Alas, she didn't finish her degree, but she did spend many happy hours studying the works of 18th and 19th century British authors and writing about the madness of King George III. Vanessa now writes Regency-set historical romance for Kensington Zebra and contemporary romance with her husband under the pen name of VK Sykes.
Renegade Royals
Children of the royals find love…