I really enjoy cooking, but I enjoy eating so much more!
I've got two boys (11 and 14) and these days, the older one can eat two Chipotle burritos in one sitting, so when I'm cooking dinner, it had better be lots of food! Since two burritos per kid can break the bank, I try to duplicate it at home. Turns out, it's not that hard, and my 11 year old (the picky one) agrees!
So how do I make the restaurant burritos at home?
Crockpot and/or Pressure Cooker Tex-Mex meat
(yes, it's a vague title!)
Pick a meat- Chicken or Pork
Place it in the crockpot or pressure cooker. Add adobo chiles—they're in the Mexican section right next to the canned sliced jalapenos—from the can, depending on how much meat. I usually use about 2-3 pounds, so I add half a can. Add water to cover the bottom. Cook all day (crockpot) or about 30 minutes (pressure cooker).
Pull the meat into shreds. That's it!
My 11 year old calls it Chipotle chicken (even if it's pork) because he thinks it tastes the same. I sauté peppers and onions and make white rice and chop in some cilantro.
Fill your tortilla with what you like best! Top with sour cream, salsa, green chile, guacamole…and more!
Leftovers? Make nachos or quesadillas.
What is your go-to, easy to make recipe? I'd love to hear about it. Join my recipe sharing group on Facebook
Mail Order Bride of Slate Springs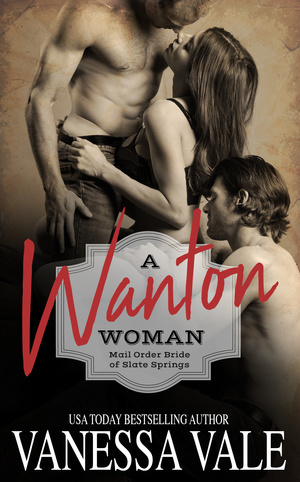 Celia Lawrence can't show her face in her conservative, small town. First, she discovered her husband in bed with another man's wife, and then she witnessed both their murders. While she didn't pull the trigger, small town gossip is not forgiving and everywhere she goes she is chastised for not being woman enough to keep her straying husband at home. Eager to flee her old life, Celia heads to Colorado as a mail-order bride.
As mayor of Slate Springs, Colorado, Luke Benson is expected to set the example. Their small town is hidden away in a remote mountainous region where few women have the courage or desire to tread. As mayor, it falls to him to test out their newly passed law and share a wife with his brother. The truth is, Luke has no interest in a woman of his own, and agrees to a mail-order bride out of duty, not anticipation.
His brother, Walker, is jaded and hard after the death of his first wife and unborn child. For Walker, loving again is out of the question. But a man has needs, and he'll eagerly take his pleasure from their new bride while expecting Luke to provide the tenderness and caring a woman expects.
A marriage based on everything but love should be doomed. But Celia, Luke and Walker discover one thing they have in common: desire. Will that be strong enough to survive the danger that follows Celia from Texas? Will desire be strong enough to teach three broken that sometimes you have to risk everything for love?
Romance Erotica Sensual | Romance Western | Romance Historical [On Sale: November 1, 2016, e-Book]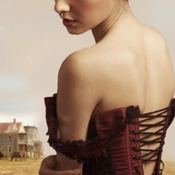 Who doesn't love the romance of the old West? Vanessa Vale takes the sensual appeal of rugged cowboys a step further with her bestselling books set in the Montana Territory. They are much more than just sexy historical westerns. By introducing sexual taboos into this otherwise traditional romantic setting, Vanessa has won the loyalty of a fan base that never knows quite what to expect with each new series.
"Montana Maidens" was the first to push the envelope with strong BDSM themes. "Montana Men" followed suit with softer themes but lots of deliciously graphic sex. "The Bridgewater Series" showcases ménage relationships because sometimes one hot cowboy isn't enough. No-holds-barred, graphic descriptions, strong storytelling, engaging characters and breathtaking landscapes all combine to make very naughty reads.
And as a resident of Wild Wild West, Vanessa Vale finds plenty of inspiration for her work, for who doesn't love a handsome cowboy?