Hi! I'm Marie Harte, a book lover, romance novelist, mother to two boys, caretaker of a puppy and cat (who rules the house), and was lucky enough to hit the USA Today and New York Times bestseller lists in my career. Oh, and I'm a coffee addict.
I thought I'd share some of my recent favorite things, a Top Ten Marie Harte Like List, if you will. Do any of these float your boat?
Strange, the movie. LOVED IT! Amazing movie even if you'd never read the comics or heard of this character. And the movie stars Benedict Cumberbatch. So there's that.
Coffee. Coffee.
Chocolate, but of course. Not the cheap crap either, but a nice, flavorful truffle. Milk chocolate, preferably.
Movie trailers. I could watch them all day. I absolutely love getting a sneak peak at what's coming. Same for book blurbs.
My new DVR. Yes, I went for years without one. Now I'm not glued to my TV. I love that I can fast forward through commercials too.
Nothing better than taking a walk through red and yellow leaves fluttering past on the sidewalk. Or seeing snowcapped mountains in the distance, hearing the crackle the fire in the fireplace, or sipping hot cocoa while it's cold outside.
Fuzzy socks. No explanation needed.
Finding a new romance series to love and reread, over and over.
Getting that extra hour during Daylight Savings Time. And yes, I slept in.
Release day for a new book I wrote. That never gets old.
And of those strike a chord?
I just celebrated a release day last week, November 1st. A SURE THING is my latest book and the start of The Donnigans series. This series is a concept I had five years ago, the first of the McCauley cousins to get a happily ever after. It took a while to get my McCauley Brothers published, so by default, the cousins had to wait a bit. The first cousin I'd planned on writing about will be in the third book instead. Landon, the oldest, just had to go first. 🙂
Thanks for having me, Fresh Fiction!
Marie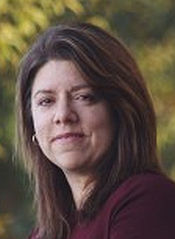 Caffeine addict, boy referee, and romance aficionado, USA Today bestselling author Marie Harte has over 100 books published with more constantly on the way. Writing romance, and in particular erotic romance, across the genres, she's created stories set on other worlds, among paranormal creatures, and between normal men and women seeking true love.
Marie is a confessed bibliophile and devotee of action movies. Whether hiking in Central Oregon, biking around town, or hanging at the local tea shop, she's constantly plotting to give everyone a happily ever after. Visit her website and fall in love.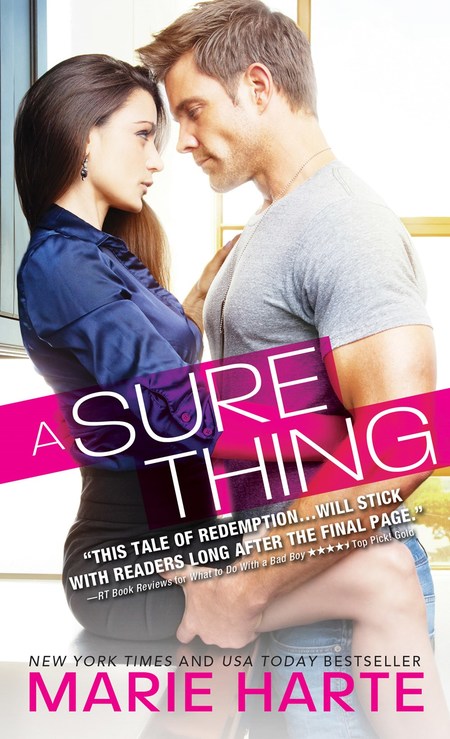 Meet the Donnigans
With the eldest Donnigan brothers adjusting to civilian life, their younger sister constantly in trouble, and their little brother clueless about life in general, falling in love is the last thing on anyone's mind…

Can this Bossy Badass Marine…
The Marine Corps was everything Landon Donnigan ever wanted in life…until a bullet sent him home with a medical discharge. Teaching a self-defense class at the gym is old-hat for a marine, but when he meets sexy Ava Rosenthal, his combat skills are useless for protecting his heart.

Be her Mr. Right?
Ava can take care of herself and likes quiet, bookish men-not muscular warriors who think women need to be coddled. But Landon is more than he seems, and when they come together, the results are explosive.
Romance Contemporary [Sourcebooks Casablanca, On Sale: November 1, 2016, Paperback / e-Book, ISBN: 9781492631859 / eISBN: 9781492631866]