My recent release, Love In Store, appears in the collection AN AMISH MARKET. Like my other stories set in Indiana Amish communities, this is a mystery. Today I want to share my top seven tips for writing a mystery.
Read a few first! When my publisher contacted me about writing a mystery, I immediately said YES, and then I ran to my local library. I pulled a large stack of mysteries from the shelf, sat in a big cushy library chair, and read through the back cover copy—taking notes as I went along. Then I read the first chapters, and finally I took the very best home with me. It always helps to read what you're trying to write!
Decide who your sleuth will be. Sleuths come in all shapes, sizes, and colors. They can be young or old, female or male, eccentric or seemingly normal. They can have a special talent, or they might simply possess a quizzical personality.
Pair them up with an opposite. In most mysteries your sleuth will enlist the help of someone else—someone who is their complete opposite but who possesses a knowledge or skill your sleuth needs. Have fun with this! If your sleuth is a tidy freak, pair them with a hoarder. If your sleuth is closing in on sixty, you can have them work with someone fresh out of college. The key is to keep it interesting and have a little fun.
Add trouble as you go. Not every mystery has a murder, though most do. But more importantly than whether you have a cadaver in your story is that you keep adding trouble along the way. As if things weren't bad enough … Follow that train of thought and just keep throwing in more complications, but make it realistic or you'll lose some of your readers. The goal is quirky, not impossible.
Decide on a culprit. I NEVER know who my culprit is until I'm at least half way through writing a mystery. I have to play with the idea, the setting, the characters, and the trouble first. Then it becomes plain to me who would do such a dastardly deed.
Go back and add clues. One of the reasons that readers pick up a mystery is that they want to figure it out. They want to test their skills alongside your sleuth's. So give them something. Go back and sprinkle in clues, and a few mis-directions as well. Above all, be fair! No tricking your readers just to have a surprise ending.
Enjoy the process. This is a fun genre to read and a fun genre to write. These books are about communities and how people interact and how we don't always know someone as well as we think we do. So have fun with it. And if you're stuck, just go to your local coffee shop and people-watch for an hour. You'll find plenty of material.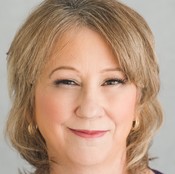 Vannetta Chapman writes inspirational fiction full of grace. She discovered her love for the Amish while researching her grandfather's birthplace of Albion, Pennsylvania. Her novel, FALLING TO PIECES, was a 2012 ACFW Carol Award winner for best mystery. All 18 of her releases have been bestsellers. Chapman was a teacher for 15 years and currently writes full time. She lives in the Texas hill country with her husband. For more information, visit her at www.VannettaChapman.com.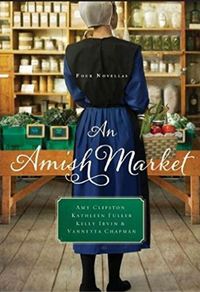 All the color and variety of a quaint Amish shop in a charming collection of novellas by four of your favorite authors. Feel free to come in and browse!
Love Birds by Amy Clipston
While Ellie Lapp and her mother are still mourning the loss of her brother, Seth, Ellie starts working at one of the gift shops in town. Seth's friend Lloyd is talented at carving wooden birds, but his father disapproves and expects him to take over the family farm someday. Ellie sees the beauty in Lloyd's creations and insists Lloyd sell the birds in the gift shop where she works. As Ellie and Lloyd spend more time together, they begin to develop feelings for one another, but she accidentally betrays his trust. Will she lose any hope of a future with him?
A Bid for Love by Kathleen Fuller
Every week, Hannah Lynne brings her home-churned butter to the local market. And every week Ezra stops by to purchase some. Hannah Lynne knows not to read too much into it—Ezra is a confirmed bachelor and barely even glances her way, despite any hope to the contrary. But when Ezra bids an exorbitant amount to win the quilt she had her heart set on, Hannah Lynne can't stop her heart from taking over her mind. Could Ezra finally be in the market for love?
Sweeter Than Honey by Kelly Irvin
Shattering a jar of pickled beets wasn't the impression Isabella hoped to make on her first trip to the local Combination Store of Bee County, Texas. But as embarrassed as she was by the accident, she didn't think it warranted the frosty reaction from the handsome manager of the store, Will Glick. As she soon learns, though, Will's heart has been broken one too many times. And now, for some reason, Isabella finds herself determined to be the one to repair that broken heart and renew his faith in love.
Love in Store by Vannetta Chapman
Stella Schrock works at the Old Mill in Nappanee, Indiana, with new employee David Stoltzfus, a recent widower. When strange happenings begin occurring around town, it appears as if someone wants to close the mill. Stella and David have to work together to solve the mystery of what is happening at the Old Amish Mill, and in the process they might just find that God has more in store for their future than they would ever have dreamed possible.