Today was a really bad day for me. I don't have many really bad days, but when they come up, I'm not a nice person. And the strange thing is that a really bad day has a tendency to escalate into a horrific day quite easily.
It started with waking up late. I try to wake up in time to work two hours before my kids go to school. Not today. I not only woke up late, but I woke the kids up late too. Once they're up, there's no working until I drop them off and return to the house. Today, life was a mad scramble.
After working a frustrating four hours on my current manuscript, my slow descent in chaos escalated when I had a doctor appointment and was told to permanently eliminate sugar from my diet. Chocolate is my valium. Without it? A very bad day. No- make that a very bad life!
From the doctor's office I went to grab a bite to eat before heading to pick up the kids from school. My snack? A salad. No matter what anyone says, salad can NEVER replace chocolate as a snack. EVER.
Add on a traffic jam to the school and being late for a school assembly. The blood pressure rose higher and higher until my chest hurt. In my rush to get to the school, I forgot to pick up the dry cleaning my husband needed for a business trip tomorrow. It was closed when I drove by later. Since guilt is my second most used emotion after happiness, I was not pleasant to be around.
The meal I'd planned for dinner that looked awesome on the internet, Brussel sprouts with bacon and garlic was not a meal. It was barely edible. And finally, I poured myself a cup of tea and proceeded to miss the cup and pour the hot water over my hand (luckily not boiling).
At this point, I want to fall into bed and sleep until the new day comes and wipes the slate clean. More than that though, I want to apologize to my children for not quite living up to expectations today. They didn't need their day ruined too.
My dad's advice is worth repeating, and I wish I'd lived by it… On your worst day, treat others even kinder than usual. I intend to write that on the back of my hand tomorrow. Along with a smiley face to remind me just how blessed I am.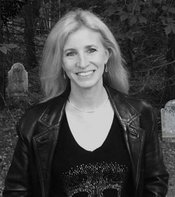 A Bostonian by birth, Veronica Forand regrettably lost her Boston accent while moving from state to state and country to country. Cleveland probably had the most profound effect on her ability to pronounce the "r" in the word "park."
She does try to return now and then to visit family and eat long neck clams and lobster. Summers on Cape Cod are also high on the priority list.
Her experience in crime involves time as a court appointed attorney. Eventually, she switched fields to where bigger crimes take place, corporate tax. The allure of spending mornings in her pajamas homeschooling her children and writing fascinating fiction caused her to change careers again. Now that the kids are out of the house (in school), she writes romantic thrillers by day and is the perfect wife and mother at night.
Her experience in romance is limited to one man. Luckily, he's still finding ways to charm her by taking her on vacations to the south of France, Fiji, and the Green Mountains when time is short. Avid travelers, they love to roam with their kids across continents in pursuit of skiing, scuba diving, and the perfect piece of chocolate.
She's lived in London, Paris, Geneva, Washington D.C., and the accent destroying city of Cleveland. She currently resides near Philadelphia.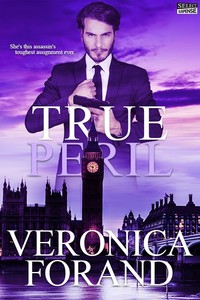 She's this assassin's toughest assignment ever…
Socialite Trista Patterson has turned her back on her life of privilege and dedicated herself to helping others. Her mission to protect the world's children often takes her into the bleak and violent underbelly of third world countries. When a kidnapping attempt goes wrong, Trista quickly finds herself running for her life…and married to a man she just met…as she's placed at the top of the Cartel's most wanted list.
Some days no good deed goes unpunished.
Dane O'Brien has spent his life in the shadows. Once a lethal assassin he grew tired of losing his soul with every hit, trading his gun and missions for a conference table and office politics as an undercover operative for the CIA. But when visiting his humanitarian sister turns deadly, Dane finds himself swearing to protect her beautiful and passionate friend Trista no matter the cost…even if it means stepping back into the world he swore never to return to. Although falling for the tough-hearted Trista is easy, keeping her alive is hard.