Writing had never been a linear process for me. My stories haunt me while writing them. Some of my favorite lines pop into my head at the worst possible times. If I ignore them, I have learned to my detriment, they will be lost to me forever. Therefore, I try as hard as possible to capture the words when they tap me on the shoulder. Here are some of the strangest places I write.
I have a dictaphone for walks. I can dictate hundreds of words in a short amount of time while strolling down country roads with my dog Scout.

I drive with lots of napkins in my car and if an idea comes to me, I pull over and write as much as I can fit onto the napkin.

Sitting in the back of a homeowners association meeting, the notes on my laptop are more likely for my book than notes of the meeting.

In spin class, I have a pen nearby and when I have an idea, I write it on my wrist until the class is over and I can get home to add it to the appropriate scene.

The weirdest place a character ever spoke to me was in the doctor's office. The only paper available was the lining on the table. I ripped the corner off and jotted it down before the doctor entered to do the examination.
My favorite times to write are the unrushed mornings in my study with a cup of coffee on the desk and my dog at my feet, but life is not always conducive to perfect moments, so I adapt.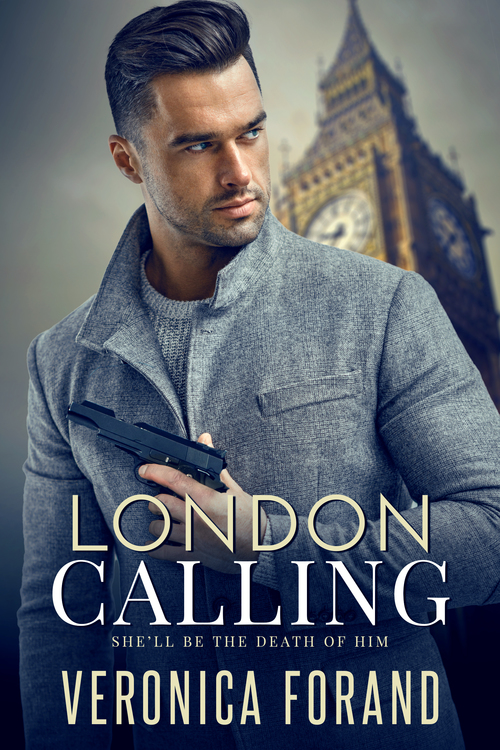 Small town police officer Emma Ross loves her simple
life––but it takes a hard turn into crazy when she's
kidnapped by MI6 and is put under the protection of an
over-bearing, albeit sexy, Scotsman. A man who believes
she's lying to protect her father—a father whom she had no
idea worked for British Intelligence and is now missing.
Liam Macknight's partner was assassinated and he's certain
Emma's father had something to do with it. But the stubborn
woman isn't talking, and she's determined to get herself
killed trying to find out the truth. Locking her in a room
does no good––he tried that. So he's forced to work with
her, even if he's not sure he'll ever be able to trust her.
When he's assigned to kill her dad to protect the identity
of British spies in the Kremlin, he knows what little trust
they've gained is about to be destroyed forever…
Romance Suspense [Entangled Amara, On Sale: March 25, 2019, e-Book, ISBN: 9781640637757 / eISBN: 9781640637757]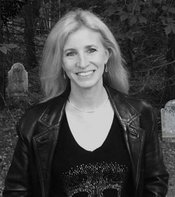 A Bostonian by birth, Veronica Forand regrettably lost her Boston accent while moving from state to state and country to country. Cleveland probably had the most profound effect on her ability to pronounce the "r" in the word "park."
She does try to return now and then to visit family and eat long neck clams and lobster. Summers on Cape Cod are also high on the priority list.
Her experience in crime involves time as a court appointed attorney. Eventually, she switched fields to where bigger crimes take place, corporate tax. The allure of spending mornings in her pajamas homeschooling her children and writing fascinating fiction caused her to change careers again. Now that the kids are out of the house (in school), she writes romantic thrillers by day and is the perfect wife and mother at night.
Her experience in romance is limited to one man. Luckily, he's still finding ways to charm her by taking her on vacations to the south of France, Fiji, and the Green Mountains when time is short. Avid travelers, they love to roam with their kids across continents in pursuit of skiing, scuba diving, and the perfect piece of chocolate.
She's lived in London, Paris, Geneva, Washington D.C., and the accent destroying city of Cleveland. She currently resides near Philadelphia.