When I sit down to write, usually it's the hero I love to dream up. What perfect mix of sexy and maddening will this book need? But with Betraying the Billionaire, as much as I love my tasty hero, it's my heroine I had a soft spot for. Holly has gone through life as an overlooked younger twin trapped in her shell and it's a feeling I, and hopefully the readers, can relate to. So like Holly who managed to shake up her life, if you find yourself stuck in a routine while the sun shines here are my best tips to give your summer a little boost.
1) Take a road trip
Trips take planning, right? Instead of researching the perfect place to stay, why not throw caution to the wind and see where you end up. All across the country there are great attractions and camping locations. Beg, borrow, or steal a sleeping back and a tent, grab your best friend (or partner), jump in a car, and see what you can discover. Some of the best trips are spontaneous ones!
2) Channel MasterChef and dial that romance up
Who doesn't love a home cooked meal? It's a great way to spend time with someone special and show you can put in a little extra effort. But honestly, how many of us have our standard go-to dishes we know we can nail? Instead of relying on old favourites, try something more daring and wow your partner with your culinary skills. Not a wizard with a spatula? No problem. Check out these easy dishes based on the televised masterpieces that won the judges approval.
3) Go to that Meet Up you've always put off
Hands up, who's actually made it to a Meet Up? They're one of those things that seem like a good idea but you just never have time for. Shake of your routine and say yes to something fun. A night dancing with strangers. A day trip to a local museum. A conversation with likeminded people. There are tons of options and each one can be a mini-adventure that exposes you to something new.
4) Explore your city (if you live in one)
I've lived in some massive cities across the globe during my life and one of my favourite things to do was to pick a random neighbourhood or stop on the transit line and get off to explore. I'd have no idea where I was, what I'd see, or who I'd meet, and yet every time I discovered something interesting and different. You don't have to board a plane to be an explorer if you do it right.
5) Exercise but do it the fun way
If you're anything like me, you probably hate working out with a passion. However, there are other ways to move and have fun. Sign up for an intro pole dancing class to add a little spice to your life and let you dance away your cares. Go swimming in a lake or public pool to keep cool and let your cares soak away. Call up your girlfriends and do that hike you've been putting off (just remember the sunscreen!). Or take advantage of the weather and kayak down a river.
Stepping outside your comfort zone is never easy but the rewards are more than worth it. So this summer when you're thinking of things to do, just say yes and see where your spontaneity takes you.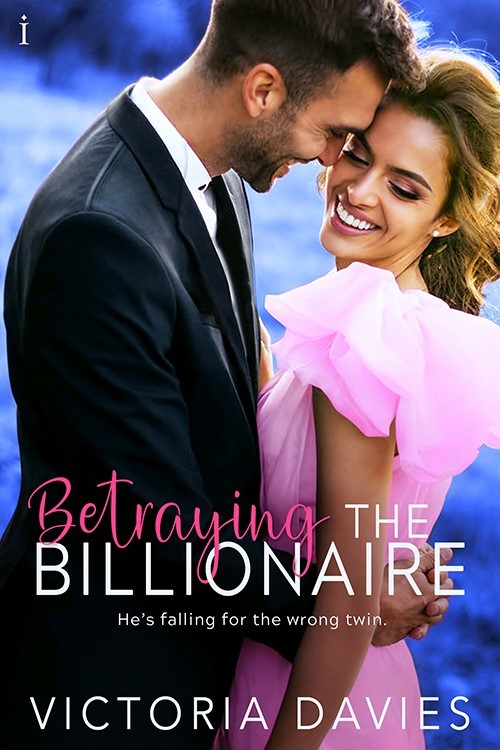 Julian Worth isn't a man with time to spare. Ruling his billion-dollar empire with an iron fist, work is the true love of his life. Which is why when it comes to marriage, a strategic alliance matters more than love. Julian is more than ready to sign on for a little superficial dating and a marriage of convenience if it allows him to take his company to the next level. What he wasn't ready for was the woman who shows up as his prospective bride.
Holly Abbott has spent her whole life coming in second. Being born four minutes behind her twin sister has defined her life. But when her headstrong sister refuses to go along with their father's plan to marry her off into a cold business arrangement, Holly has to step up. Knowing the infamous Julian Worth will only entertain marrying the Abbott heir, Holly sets her identity aside to transform into her sister. It's an easy enough plan. A few dates with a man who isn't hers won't hurt anyone.
Except Julian is nothing like the ruthless tycoon she expected. Soon she's left to wonder, what will happen when her sister comes back and worse, how will she ever be able to give up a man who doesn't even know her real name?
Romance Contemporary | Romance Comedy [Entangled Indulgence, On Sale: July 8, 2019, e-Book, ISBN: 9781640638372 / ]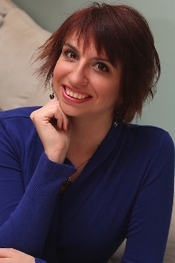 Victoria Davies's passion for writing started young. Luckily she had a family who encouraged believing in magic and embracing imagination. From stories quickly scribbled in diaries, her love of storytelling developed. Since then her characters may have evolved and her plots may have grown decidedly more steamy but she never lost her love of the written word. Writing is not only a way to silence the wonderful voices in her head, but it also allows her to share her passions with her readers.