Organization makes life easier. Four words I've been told again and again as a writer. Four words I simply can't live by.
I'm always jealous of the people I meet who are able to write lists and structure their days in a way that allows them to move seamlessly from task to task. When I first started joining writing groups, many of the people I met fit this picture. They created detailed plots and planned out every aspect of the epic growth and transformation of their characters. They could pull out journals and bits of paper from their purse where they jotted down every idea to flit through their incredible brains and created a road map of exactly where they wanted to go.
I, on the other hand, live in a constant state of chaos. Seriously, you should see my home. I'm of the opinion that if I put something away I'll forget it forever. Out of sight, out of mind. So when I tried to learn from my peers about their writing styles, I quickly learned what worked for them didn't work for me. When I write, I don't do so in order. I write the big, important scenes first and then find ways to hook them together. I write backwards from the end, or I start in the middle. I hate knowing where I'm going when I sit down to type.
In RIGHT BILLIONAIRE, WRONG WEDDING my heroine Allison Reed is everything I'm not. She's organized, meticulous, and controlled. She likes plans and structure but is also capable of bending when she needs to. And falling for Darian requires quite a bit of bending for both of them. They say writers put themselves into their characters but for me, writing a heroine who was so different from my personality was exciting. It was a way to explore a path not traveled. I think that's what I appreciate most about creating these stories. Despite the chaos of my writing style, I always get to test out different personalities, careers, and goals. Writers can be mad scientists throwing ingredients together just to see how they'll react. I might never be the sort of person capable of planning all the moving parts of a complicated wedding but Allison is. She can be my window into her life.
When I was writing this book, I was actually also part of a real life wedding. It was the first time I'd ever been a bridesmaid and so I drew inspiration from real life. When the bride was chatting with me about flowers, I wrote the scene where Darian and Allison take a trip to the flower market. When my friend sent me pictures of her dress, I wrote about Allison trying on the picture perfect gown. Again, nothing was in order but it made sense to me. In my mind, books are like jigsaw pieces. They turn out better if I let them evolve organically, writing the scenes I'm excited about or inspired to create. Sticking to one script where I work on a novel from start to finish moving forward in a straight line has always lead bang-my-head-against-the-keyboard moments every writer experiences from time to time.
My advice for those interested in creating their own stories or books is therefore pretty simple. Ignore the rules. Ignore what the writing guides tell you is the "right" way to write. Every author has a different process and each one is as valid as the next. Find what works best for you. Try out multiple methods. Discard the ones that make you want to tear your hair out. Maybe you're a highly organized person or maybe you need a little bit of chaos to get those creative juices following. I've always been the firm believer in the fact that the most important thing to do is just get started.
I hope you enjoy RIGHT BILLIONAIRE, WRONG WEDDING. It's my first venture into the world of contemporary romance and I greatly enjoyed sharing Allison's world for a little while. Good luck creating and happy reading.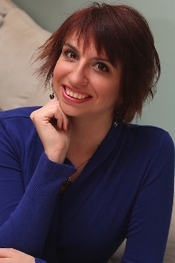 Victoria Davies's passion for writing started young. Luckily she had a family who encouraged believing in magic and embracing imagination. From stories quickly scribbled in diaries, her love of storytelling developed. Since then her characters may have evolved and her plots may have grown decidedly more steamy but she never lost her love of the written word. Writing is not only a way to silence the wonderful voices in her head, but it also allows her to share her passions with her readers.
Currently she writes from Toronto, Canada. While she has a healthy love for the unknown, this corner of the world will always be her home.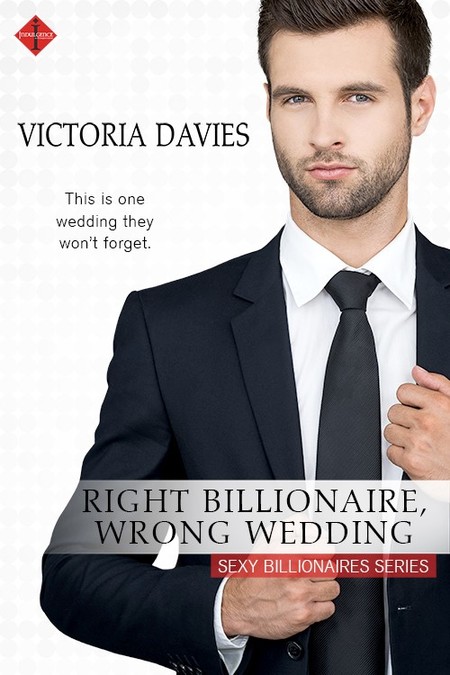 Darian King has never met a challenge he couldn't handle. Running a billion-dollar corporation? Piece of cake. Hostile takeovers? A walk in the park. But when his little sister begs him to plan her wedding, Darian finds himself less than prepared for the task. Luckily, he knows just who to ask for help.
Allison Reed wants nothing more than to leave King Enterprises behind. Being the personal assistant to a man like Darian is a 24/7 job. Asking her to help plan a wedding is simply the icing on the stress-filled cake but to leave she needs a glowing reference and will do anything to get it. Even plan a wedding with the man of her dreams.
Stepping outside the office has unexpected consequences. Darian doesn't believe in relationships, yet he's starting to see Allison in a whole new light. But he doesn't know her secret, and she fears that by the time the vows are exchanged, she won't just be leaving her job behind but her heart as well.
Romance Contemporary [Entangled Indulgence, On Sale: October 10, 2016, e-Book, ISBN: 9781682813140 / eISBN: 9781633757530]