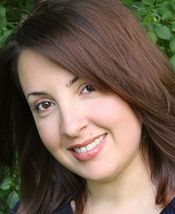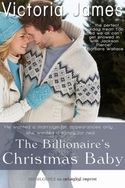 I'm wondering how this year went by so quickly.  Certain years I'm glad to say goodbye too-to the trials that left a sour note.  Last New Year's Eve, I remember gratefully toasting away the end of 2011.  We'd had a move, a new school, and a cancer diagnosis that took us all by surprise.  This year though, it feels like we've turned a corner.  Last year's worry has been replaced by gratitude and a new understanding of how quickly life moves, and how fleeting time with our loved ones can be.  This year, I know my family will be toasting to the wonderful news that after a successful round of radiation treatment, my father is cancer free.  We just received the news last week-and it's the best Christmas gift we could have ever asked for.  The gift of health, the gift of time, of being able to create more memories has just been handed to us.  My children will have more time with their Nonno, my mother will have more time with her husband, and I'll have more time with my father.
Growing up in a North-American-Italian family, the holidays were always filled with an abundance of family, food, and drama.  Cousins, grandparents, aunts, uncles, parents, would gather, loads of homemade food would be eaten, and new memories created. The crowd was loud and the toasts with homemade wine were plenty.  As the years went on, the traditions continued. As a child, these things were absolutes; no thought was given to the days in the future when certain family members would no longer be with us.  Grandparents and great-aunts and uncles have passed on, and new generations have joined us.  Now that I'm an adult, married, and have two young children of my own, holding onto the precious memories and traditions, while still creating new ones, is crucial.  The holidays without family just wouldn't feel right.  I am blessed to be surrounded by so many loved ones.
A few years ago I began wondering what if I hadn't grown up with anyone?  What if I didn't know my family, know who my parents were?  What if I never had a home, a place that was my own?  Would I want a family when I grew up?  Or would I want to be alone, not really knowing how to be in a family, or how to trust someone enough to be in a lasting relationship?
Or, what if for the first few years of my life I had grown up in an idyllic family and then my world came crashing down around me?  If the person nearest and dearest to me died, and no one in the family could pick up the pieces again?  As an adult would I yearn for those days and try and recreate that special time in my life?  Or would the pain of the loss prevent me from ever wanting to take the chance at such meaningful love?
In my new release, THE BILLIONAIRE'S CHRISTMAS BABY, Jackson Pierce had a perfect childhood-until a death changed everything.  The tragedy shattered his family, and he grew to hate the holidays, and everything that reminded him of the people he had lost.  Hannah Woods, the woman who is about to challenge all his beliefs grew up with nothing, with no one.  And yet, it is Hannah who teaches him the importance of family ties, and the power of forgiveness.  Somehow, the two of them must overcome their pasts and find a way to be the family that both of them secretly desire…
How about you?  What are you most grateful for this year? One commenter will win a copy of THE BILLIONAIRE'S CHRISTMAS BABY
To comment on Victoria James's blog please click here.