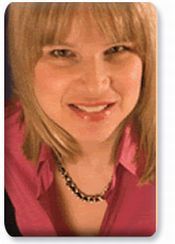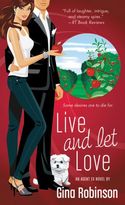 Ah, the big stress of the holidays is over! The shopping, the baking, the wrapping, the mailing, the decorating–done, done, done. Now it's time to bask in the post Christmas glow and relax before New Years. To reflect on the past year and look forward to a fresh new one. Time to dream and escape.
And speaking of escapes, this is my favorite reading week of the year. I live in the Pacific Northwest. The days here are incredibly short so soon after the winter solstice. The weather outside is gray and cold, perfect weather to snuggle inside with a good book without any guilt. And usually I have a fresh pile of books gifted to me for Christmas. Books I've been wanting and meaning to read. Or gift cards just waiting for me to use to buy any I didn't get.
If you're like me and love to read and escape into a book, if you like romance and spies and adventure and love to laugh, I hope you'll consider my January 2013 release LIVE AND LET LOVE, which actually came out on Christmas Eve and is available now.
LIVE AND LET LOVE is the third book in my Agent Ex series and features assassin Jack Pierce, who was one of my favorite heroes to write. If you're a fan of the series, you'll know that Jack is supposedly dead in book two. But the CIA is full of surprises and the cover of death is perfect for a world-class assassin. Jack left behind a widow, Willow, a truly gentle soul that violent Jack never felt he deserved but has always desired. When she becomes the target of his nemesis, Jack risks all to come to her rescue.
A LOVE THIS TRUE
Though Willow Pierce has moved forward since her husband died two years ago, she can't ignore her sixth sense that Jack is alive. When newcomer Con Russo comes to town, Willow is convinced he's Jack. She'd never forget his eyes. Willow is determined to learn the truth about Con's identity—even if it means brazenly seducing him.
KNOWS NO DISGUISE
Secret agent Jack Pierce was almost killed in an explosion that left him severely disfigured. Thanks to reconstructive surgery, he has a new face and a new life. But when the terrorist who tried to assassinate him suspects he's still alive, Jack's forced to go undercover—and destroy him for good. But before he can complete his mission, he must protect the only woman he's ever loved…
"Secret agents, mysterious identities and a love that just won't die make for a sweet, clever escape from reality."-Kirkus Reviews
"Robinson's action-packed tale doesn't shy away from the fact that the hero is an assassin. Featuring plenty of interesting gadgets for spying and killing, as well as some delightful dogs— and a good dose of humor and suspense—this book ensures readers will race to the perfectly fitting finish."– Susan Mobley, RT Book Reviews 4 ½ Stars
I'm giving away one copy of LIVE AND LET LOVE. Leave a comment to enter for a chance to win.
Happy New Year! May 2013 be full of joy, success, good health, and many happy reading escapes!
Gina Robinson loves humor, romance, suspense, and spies. Not necessarily in that order. She writes spylicious romance, contemporary romance, humorous thrillers, historical romance and women's fiction.
If she could meet just one fictional spy, she'd be hard pressed to choose between James Bond and Max Smart. In her opinion, the perfect spy would be a combination of the two. Most days she writes while wearing slippers, flip-flops, or tennis shoes, depending on the season. But she loves a great, sexy heel and has a closet full for special occasions.
You can visit her web site at www.ginarobinson.com
To comment on Gina Robinson's blog please click here.