I'm writing this post as the back door swings open for the tenth time in about three minutes. Kids are in and out. Forgetting gloves, hats, and soccer balls. The husband is on speakerphone in the other room on a work call. My elderly parents are calling with another item to add to the grocery list and I'm…staring at the word count goal on my writing calendar-and realize I'm thousands of words behind on my current work in progress. And I'm tempted to check for a news update.
Time to take a deep breath and remember that it's all going to be okay. The most important thing is that we're all okay.
But despite being grateful for SO many things, how does a person go about clearing all their worries and find the ability to be creative? Trial and error. I don't think that there is one right answer for anyone and it may even change from day to day. I think that's key though-be flexible. Here are five things that are working for me right now:
Waking up before my kids. I always liked doing this, but now that we're all home together it's even more important. It's UNINTERRUPTED time. Right now, that's priceless. Or maybe for you, it means staying up late and working into the night. Whatever works. I think the important thing is to have time just for you.
A playlist. I always make a playlist for each book I write. For some reason, in all the chaos of this season, I had forgotten to put it on when I sit down at my computer. I let the noise of the world take over my world and the one I'm creating in my book. Try making a playlist that reminds you of what you're supposed to be focusing on.
Remind yourself of the big picture. What are your big picture goals? Sometimes the day-to-day seems so hard and you can get so down by what you're not doing that you think it's all hopeless. Take a step back and remind yourself that little by little progress does add up – and it doesn't have to be perfect.
Stick to your organizational methods! I love planners and now more than ever I need to keep checking in—even if it means making adjustments and scratching things out. It also reminds me that I do still have some control in a time that feels like there is so little we can control.
Even if you don't want to. Even if it sucks and you're tired. It ALWAYS changes my mood and I NEVER regret it. On a day where I'm drained I tell myself I only have to walk for ten minutes. But I never get off the treadmill after ten minutes. Then I tell myself twenty. Usually, I last anywhere between 30-45 minutes and I feel so much better for it.
I hope that by the time this blog post gets published, we have some reassuring news and life will start returning to normal! I know that these methods are great at keeping me grounded in any difficult season and I hope they work for you too!
In my newest release, both my main characters have lived through very hard seasons. But they are both fighters. They are also very different from each other and have handled their challenges in different ways. Love is what brings them together and makes them fight for their happily-ever-after. Here's to believing there is one out there for all of us!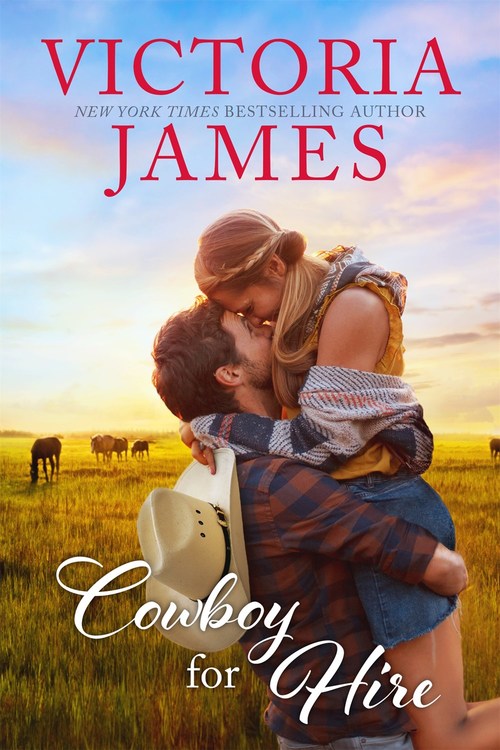 When a shy woman inherits a ranch, she'll have to find an inner strength to succeed—and open herself up to love—in this heartwarming novel from New York Times bestselling author Victoria James.
Sarah Turner has led a very sheltered life. So when her parents pass away tragically, suddenly she's left in charge of the family ranch with little know-how but plenty of will to keep it afloat. Determined not to lose her parents' legacy or her newfound independence, she needs a hero fast—not to save her, but to show her how to save herself. But she's unprepared for the ruggedly handsome cowboy who answers her ad.
"Cowboy for Hire," the ad said, and Cade Walker is quick to respond. Betrayed as ranch manager by his former boss, he's looking for a new place to put down roots—without the pressure to prove himself again. Except when he meets his new boss, it's clear he's not only there to run a ranch but to also teach Miss Independent how to run it. But as they struggle to make the ranch flourish, they'll both need courage if they hope to find a family…together.
Romance Contemporary | Romance Western [Entangled: Amara, On Sale: March 31, 2020, Mass Market Paperback / e-Book, ISBN: 9781640638211 / eISBN: 9781640638228]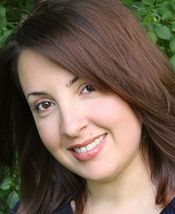 Victoria James is a New York Times and USA Today bestselling author of contemporary romance.
Victoria always knew she wanted to be a writer and in grade five, she penned her first story, bound it (with staples and a cardboard cover) and did all the illustrations herself. Luckily, this book will never see the light of day again.
In high school, she fell in love with historical romance and then contemporary romance. After graduating University with an English Literature degree, Victoria pursued a degree in Interior Design and then opened her own business. After her first child, Victoria knew it was time to fulfill her dream of writing romantic fiction.
Victoria is a hopeless romantic who is living her dream, penning happily-ever-afters for her characters in between managing kids and the family business. Writing on a laptop in the middle of the country in a rambling old Victorian house would be ideal, but she's quite content living in suburbia with her husband, their two young children, and very bad cat.