by Fresh Fiction Reviewer Jessica Grogan
Welcome to Fresh Fiction! Please tell us about your latest historical romance, THE ROGUE TO RUIN and a little bit about yourself.
Thank you so much for having me here today!
THE ROGUE TO RUIN is a story about Ainsley Bourne's determination to keep her family's matchmaking agency afloat, even if she has to start a war with the gaming hell owner, Reed Sterling, who stands in her way.
What was it like writing about two people with such different backgrounds and world views coming together to fall in love?
I love writing stories where the hero and heroine are worlds apart. They clash so well on the page. But my favorite part is uncovering all the things that can bring them together as the romance unfolds. Sometimes these little tidbits are as much of a surprise to me as it is to the characters.
What has your journey to becoming an Avon author been like?
Simply put, it's been a dream come true. I wrote for years, struggling to get more than a form-letter rejection. I can count, on one hand, the number of personal rejection letters and requests I received in ten years. And I'd reached that "there's nothing left to lose" moment in my life, right at the time Avon posted a call-out for open submissions.
They wanted a short story. I didn't have a short story at the time. But while on my way home from my oldest son's senior year trip, a story started to form in my mind. Avon was closing their submissions in little more than a week. I wrote Ethan and Penelope's story in eight days and clicked "send." I think my heart stopped as I stared at the blue bar on the bottom of my screen, sending off my "nothing left to lose" story. And then I got the call. It's been a dream ever since.
I know I'm not the only reader that has been dying to read Ainsley and Reed's story since How to Forget a Duke came out. Was it a daunting task to write about two characters falling in love knowing readers had been anticipating it?
I started Ainsley and Reed's story around the time that How to Forget a Duke (book 1) first came out. I'd already finished Ten Kisses to Scandal (book 2), but juggled edits at the same time that I was writing THE ROGUE TO RUIN (book 3). So, at first, it wasn't daunting because there weren't many readers who even knew about Ainsley. As soon as the reader's anticipation started, however, this writer's anxiety followed. ; )
What's your favorite thing to read when you have a break?
Contemporary Romance and Librarian Mysteries
What can readers expect from you next?
I'm currently writing a new series called The Mating Habits of Scoundrels. The first book features the fan-favorite Asher Holt, who first appeared in the novella Just Another Viscount in Love. He is desperate for money—desperate enough, in fact, to kidnap an heiress. And she makes it easy for him by running away from her own wedding. What follows is an adventure across the English countryside that neither one will ever forget. LORD HOLT TAKES A BRIDE will be available in the spring of 2020.
Rapid Fire Random Questions 
Favorite Romance Trope: Redemption
Go to mani/pedi nail polish color: Clear
Do you dog-ear or use a bookmark in your books?: Bookmark
Pancakes or waffles?: Waffles
Favorite book from childhood: Are You There, God? It's me, Margaret by Judy Blume
Morning person or night owl: I'm in a strange lovers' triangle with morning and midnight. I've always loved midnight, but morning thinks we're soulmates and he wakes me up at dawn every…single…day.
First thing you'd splurge on if you won the lottery: I'd pay off my student loans.
A song that will always cheer you up: Believe it or not, the theme song from The Greatest American Hero
Favorite season: Autumn
You have a totally free afternoon – no deadlines, no obligations, no Twitter notifications! What do you do?: Watch an old movie.
***
Misadventures in Matchmaking #3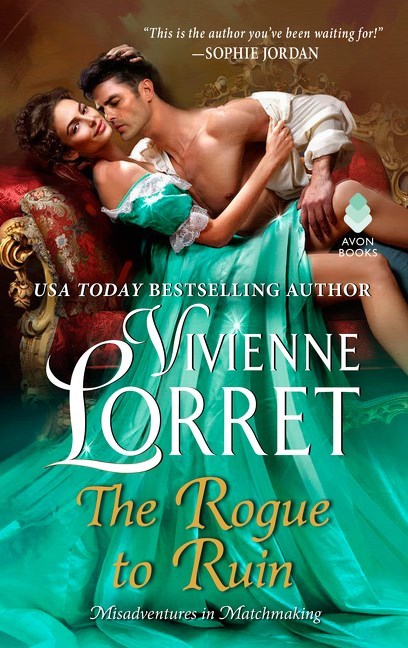 The Bourne Matrimonial Agency has one rule:
Never fall in love with a client, which shouldn't be a
problem when one's faking an engagement to the rogue across
the street . . .
Ainsley Bourne needs the family business to
succeed. But one obstacle stands in her way—Reed Sterling,
the huge, handsome, former prize fighter and owner of the
gaming hell across the street. His scandalous customers
scare off all her marriage-minded patrons and since the
devilish brute has no intention of relocating, she sets out
to ruin his unsavory establishment. Yet when a vile suitor
from her past reappears, Ainsley hastily claims an
attachment to the first man who comes to mind . . . Mr.
Sterling, to be exact.
Reed doesn't know who is more surprised by Miss Bourne's
declaration. She clearly hates him, and he'd never admit
their arguments simmer with unrequited attraction. Something
about the pleading look in her eyes calls to Reed, and
against his better judgment, he quickly plays the part of
the besotted fiancé.
Pretending to be in love requires a convincing charade. But
with each tantalizing touch and every scandalous kiss,
Ainsley starts to wonder if Reed was ever really the enemy
at all.
Romance Historical [Avon, On Sale: July 30, 2019, Mass Market Paperback / e-Book, ISBN: 9780062685520 / eISBN: 9780062685520]

An Enemies to Lovers Tale That Doesn't Disappoint!

A fantastic tale of warring and wooing!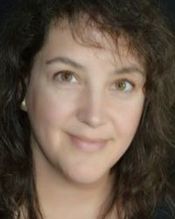 USA Today bestselling author VIVIENNE LORRET transforms copious amounts of tea into words. She is an Avon author of works including the Wallflower Wedding series, the Rakes of Fallow Hall series, the Season's Original series, and the Misadventures in Matchmaking series.