Avery Broussard has the curse of seeing lost things (and make no mistake about it, it is a curse). Missing belongings and beloved pets, lost love and loved ones—she sees it all. Long ago, that curse destroyed her own chance at true love, causing her to flee her Louisiana home, vowing never to return. She's kept that promise too, until a phone call from her estranged grifter father forces her hand. Her big brother is dying, and she may be his last remaining hope.
Avery wants nothing more than to rescue her brother, but doing so pulls her into a labyrinth of lies and deceit rooted in her own lost love and her family's twisted history. It doesn't help that a little girl has gone missing, and the abduction is tied to a killer Avery failed to help the FBI catch. With no time to spare, Avery realizes her curse might well be the only thing she can trust. Is it too much to hope that she might save her brother and find the missing girl before she becomes the killer's next victim?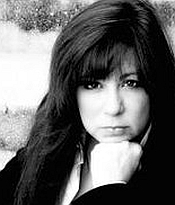 T.M. Causey is the pen name used by Toni McGee Causey when she's writing dark mystery-suspense. The first full-length novel in this genre is THE SAINTS OF THE LOST AND FOUND.
As Toni McGee Causey, she is the author of the critically acclaimed and nationally bestselling "Bobbie Faye" novels–an action/caper series set in south Louisiana; the series was released in back-to-back publications, beginning with CHARMED AND DANGEROUS, GIRLS JUST WANNA HAVE GUNS, and WHEN A MAN LOVES A WEAPON. She is also a contributor to the USA Today Bestselling anthology LOVE IS MURDER, as well as the KILLER YEAR and the DO YOU KNOW WHAT IT MEANS TO MISS NEW ORLEANS anthologies.
She and her husband, Carl, thrive in the French Quarter, where they're not the craziest ones on the block. Sometimes, they're not even second craziest. Together they are remodeling a beautiful historic property right in the heart of the Quarter.