The first ship I can clearly remember rooting for was Clark Kent and Lois Lane on Lois & Clark, a TV show from the '90s about (surprise, surprise) Superman. I remember my heart fluttering when she finally knew the mild-mannered reporter, Clark, was actually the hero of Metropolis. I remember how I sighed with delight when Clark went down on one knee and proposed to Lois. And I have no shame about that poster I had hanging in my room of Dean Cain who played Clark on the show. That show opened my young girly eyes and my own affair with romance began.
It doesn't matter what type of entertainment I'm engaged with, I will always try to find the two people I want to get together and proceed to mentally chant, "Now kiss. Now kiss. Now kiss." I even shipped Jerry and Elaine from Seinfeld (no judgies). And I'm confident in my opinion that Jim and Pam (PB&J) from The Office are the best ship to have ever shipped. I'm sure you readers can relate to my shipping habit, amirite? So, today I'd like to fangirl over some of my current favorite TV ships!
***WARNING : SOME SPOILERS***
Runner-ups: Brian & Rachel (Limitless), Liv & Major (iZombie), Rick & Michonne (The Walking Dead)
There you have it! Only some of my current favorite ships! What is your favorite ship atm? Share in the comments! And thanks for having me today! May all your kisses be swoony and all your ships have clear skies ahead!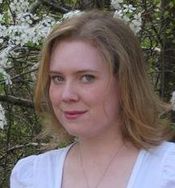 Mother, wife, and YA author living on a windy hill in Natchitoches, Louisiana. Leah Rae Miller love fuzzy socks, comic books, cherry coke, and brand new office supplies.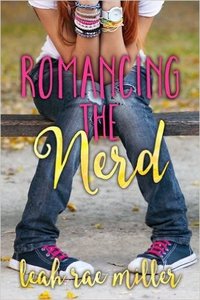 Dan Garrett has become exactly what he hates―popular. Until recently, he was just another live-action role-playing nerd on the lowest rung of the social ladder. Cue a massive growth spurt and an uncanny skill at taking three-point shots in basketball and voilà…Mr. Popular. It's definitely weird.
And the biggest drawback? Going from high school zero to basketball hero cost Dan the secret girl of his dorky dreams.
A band geek with an eclectic fashion sense, Zelda Potts's "coolness" stat is about minus forty-two. Dan turning his back on her and the rest of nerd-dom was brutal enough, but when he humiliates her at school, Zelda decides it's time for a little revenge―dork style. Never mind that she used to have a crush on him. Never mind that her plan could backfire big time.
It's time to roll the dice…and hope like freakin' hell she doesn't lose her heart in the process.