I love a book filled with adventure, passion, and humor—with a mandatory HEA, of course. Add a medieval setting—preferably in the Highlands of Scotland—and I'll stay up way too late finishing the story!!
But I can only imagine how tough it must have been to actually live there in the 1450s: danger from brigands and other clans, blustery cold in the winter months, the very real possibility of starvation, not to mention plague and pestilence. And if that wasn't bad enough, women and infants had a much higher mortality rate during childbirth than they do now—some estimates are as high as 4% (and that sounds conservative to me).
So Highlanders had to be a hearty bunch to survive, which got me thinking…what are some of the essentials all Highlanders need to not only survive, but to thrive? Here are my top five!
A warm plaid to snuggle under—with a brawny Highland Laird, of course!
A strong clan to call your own, and a warm castle to live in—preferably as Lady to that Highlander!
A sturdy horse to flee your enemy, while sharing a saddle with your hot Scot.
A sharp wit to outmaneuver other clans and the hated, bluidy
Grit and determination to see you through the tough times and a heart full of love and laughter to see you through the rest.
Did I miss anything? Tell me what you think is the most important thing a Highlander needed!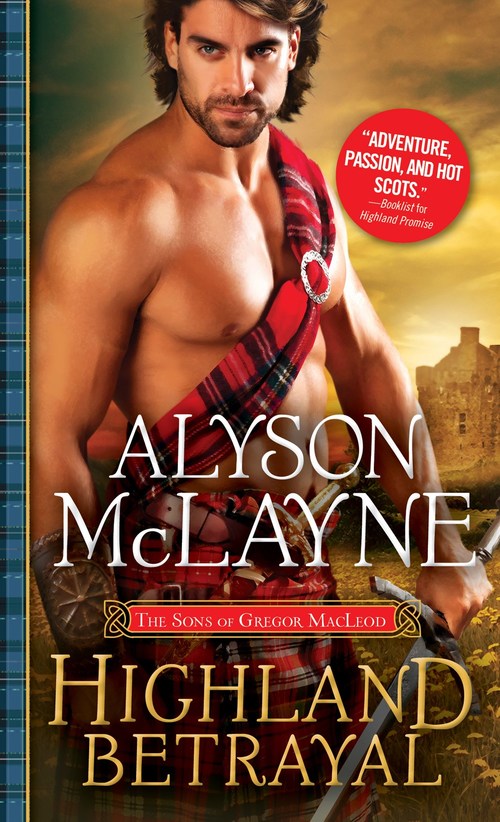 A betrothal. A betrayal. A love threatened by treachery.
Laird Callum MacLean vowed to marry Maggie MacDonnell. But when his father's apparent suicide makes him Laird of his clan, Callum must unmask his father's killer before bringing Maggie into his dangerous new home.
Maggie's home isn't any safer. When Callum fails to return, Maggie does what any resourceful Highland lass would do. She escapes—and finds herself toe-to-toe with Callum, who's determined to fulfill his promise. Maggie can't bring herself to trust him with her heart again. But with a traitor still at large, they must rely on each other in every way, or their clans—and their love—will be destroyed.
Romance Historical [Sourcebooks Casablanca, On Sale: August 7, 2018, Mass Market Paperback / e-Book, ISBN: 9781492654568 / eISBN: 9781492654575]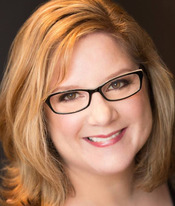 Alyson McLayne is a mom of twins and an award-winning writer of contemporary, historical, and paranormal romance. She's also a dog lover and cat servant with a serious stash of dark chocolate. After getting her degree in theater at the University of Alberta, she promptly moved to the West Coast of Canada where she worked in film for several years and met her Prop Master husband.
She and her family reside in Vancouver with their sweet but troublesome chocolate lab puppy named Jasper.