Big congratulations are in order for bestselling author ROBYN CARR, who was inducted to the Nevada Writers Hall of Fame yesterday! She chatted with us about this honor and much more. . . 
—
Congratulations on this incredible honor, Robyn! How does it feel to be in the Nevada Writers Hall of Fame? 
Robyn: It's very humbling to think that I could be chosen from so many wonderful writers. Of course I'm honored and proud. Nevada has been my home for 20 years now.
Of all the places and series you've created, which one do you sometimes wish actually existed? Just for fun, of course. . .
Robyn: I, like my readers, wish I could at least visit Virgin River. The strength of that community is heartening and I believe the residents take comfort in knowing they're never alone. And, though the town is fictional, that part of Northern California is not and its beauty is breathtaking. And it's a rugged land that demands much of its residents; they have to be tough and determined, yet another reason being able to depend on your neighbors really counts.
What's the greatest piece of career advice you've received? And on the other side, what's the advice you like to give to aspiring writers? 
Robyn: I think the best advice is fill up the page, even if you think it's dreck. You can always go back and fix or even delete it. But staring at a blank page, waiting for an idea or inspiration is always a mistake. Serious writers write, no matter what. Quite often when you look at it the next day, you're surprised by how much good stuff is there. But if you wait, it might never come. And I tell aspiring writers to read, read, read and write, write, write. Again, there is no substitute for putting your ass in the chair and getting it done. 
Of course, your fans are ecstatic about the upcoming Virgin River series on Netflix! What has the experience been like for you, seeing your series come to life? What are you looking forward to most? 
Robyn: Visiting the set and watching some of the filming was an amazing experience! The cast and crew were so wonderful, many of them asking me, almost shyly, if it looked the way I envisioned it. I told them it was even better than I saw it. And of course there were some changes and additions to the story, most of which I jealously thought, "I wish I'd thought of that!" And finally, I came away from that experience thinking, with great pride, we put a lot of very talented people to work! What a satisfying feeling! If you haven't dived into the series before, check out the booklist at my website here.
The busy holiday season is almost upon us–what traditions do you have with your family for Thanksgiving or Christmas? 
Robyn: On Thanksgiving my daughter, her family and a lot of their friends go camping and it's amazing. They share the cooking, eat outside (the weather is always great!) and turn out a fabulous meal for 20-40 people using RV kitchens about as big as my linen closet! Then at night, after the meal, they have a bonfire and everyone gathers around. I'm not much of a camper but it's fabulous!
What can readers expect from you next? 
Robyn: There's a very special Sullivan's Crossing novel coming next: The Country Guesthouse features a single woman who is adopting her deceased best friend's five-year-old son and just to make it even more special, they spend some time with the owner of an Airbnb. Owen, a prize-winning photographer, who has been looking at life through a long lens since losing his own son to a violent crime, finds in Hannah and Noah a second chance at happiness. I think my readers are going to fall in love with Hannah, Noah, and Owen.
—
To learn more about Robyn's induction to the Nevada Writers Hall of Fame, please read the official press release here: https://www.unr.edu/nevada-today/news/2019/32nd-nvwhof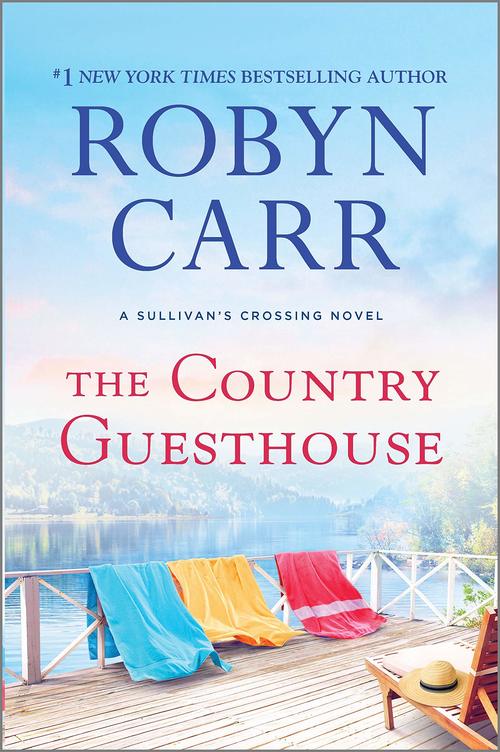 A summer rental, a new beginning. . .
Hannah Russell's carefully crafted plans for her life have been upended without warning. When her best friend died suddenly, Hannah became guardian to a five-year-old named Noah. With no experience at motherhood, she's terrified she's not up to the challenge. She and Noah need time to get to know each other, so she decides to rent a country house with stunning views on a lake in rural Colorado.
When they arrive at the house, they are greeted by the owner, a handsome man who promises to stay out of their way. But his clumsy Great Dane, Romeo, has other ideas and Noah immediately bonds with the lovable dog. As Hannah learns to become a mother, Owen Abrams, who is recovering from his own grief, can't help but be drawn out of his solitude by his guests.
But life throws more challenges at this unlikely trio and they are tested in ways they never thought possible. All three will discover their strengths and, despite their differences, they will fight to become a family. And the people of Sullivan's Crossing will rally around them to offer all of the support they need.
#1 New York Times bestselling author Robyn Carr delivers an emotional and triumphant novel about the fierce power of a mother's love.
Women's Fiction [MIRA, On Sale: January 7, 2020, Hardcover, ISBN: 9780778309055 / ]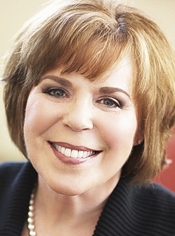 #1 New York Times Bestseller
Robyn Carr is a RITA® Award-winning, #1 New York Times bestselling author of almost fifty novels, including the critically acclaimed Virgin River series. Robyn and her husband live in Las Vegas, Nevada.