Fall is almost here, but it certainly doesn't feel like it! The summer heat has dug in its heels and driven me to a cozy air-conditioned corner with a cold brew, a little spice and a honeymoon to boot—all of them, of course, fictional. I enjoyed all three of this week's feature mysteries that took me on a tour from Monticello, to Seattle, to Pittsburgh, PA. And all three authors included recipes you don't want to miss! Put them on your reading list, you won't be disappointed.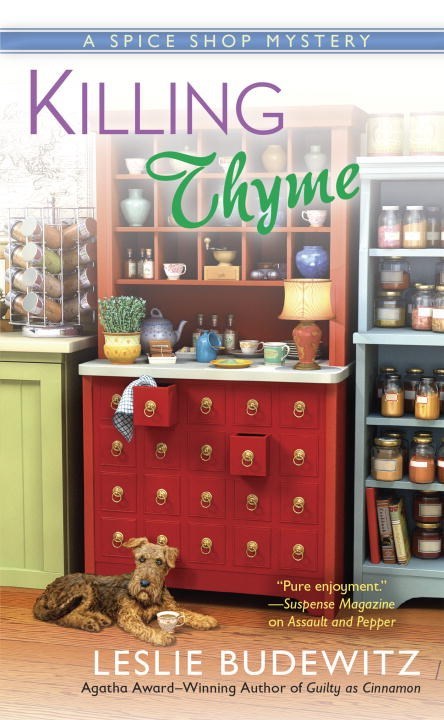 In Seattle's Pike Place Market, Spice Shop owner Pepper Reece is savoring her business success, but soon finds her plans disrupted by a killer in the latest from the national bestselling author of Guilty as Cinnamon.
Pepper Reece's to-do list is longer than the shopping list for a five-course dinner, as she conjures up spice blends bursting with seasonal flavor, soothes nervous brides fretting over the gift registry, and crosses her fingers for a rave review from a sharp-tongued food critic. Add to the mix a welcome visit from her mother, Lena, and she's got the perfect recipe for a busy summer garnished with a dash of fun.
While browsing in the artists' stalls, Pepper and Lena drool over stunning pottery made by a Market newcomer. But when Lena recognizes the potter, Bonnie Clay, as an old friend who disappeared years ago, the afternoon turns sour. To Pepper's surprise, Bonnie seems intimately connected to her family's past. After Bonnie is murdered only days later, Pepper is determined to uncover the truth. But as Pepper roots out long-buried secrets, will she be digging her own grave?
Mystery Cozy [Berkley Prime Crime, On Sale: October 4, 2016, Mass Market Paperback / e-Book, ISBN: 9780425271803 / eISBN: 9780698140554]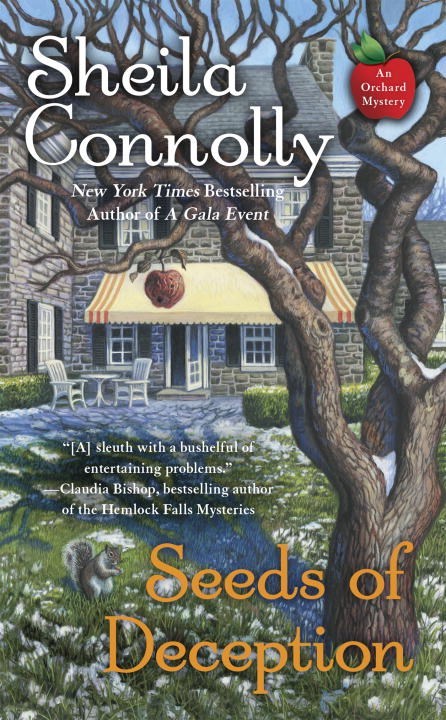 The New York Times bestselling author of A Gala Event returns with newlyweds Meg and Seth Chapin who should be worried about writing thank you notes, not taking a juicy bite out of crime…
With the bushels of time they spent organizing their wedding, Meg and Seth didn't have a chance to plan a honeymoon. But now that winter has arrived, there's not much to do at the orchard. So with their shared love of history and all things apple, they pick Thomas Jefferson's orchards at Monticello as the perfect getaway.
While they enjoy the beautiful sights, there's a rotten addition to the agenda when Meg's parents discover their handyman dead in the backyard. With a bitter police chief eyeing Meg's father as a suspect, Meg and Seth have to cut their honeymoon short to find the root of the problem.
Includes Delicious Recipes
Mystery Cozy [Berkley Prime Crime, On Sale: October 4, 2016, Mass Market Paperback / e-Book, ISBN: 9780425275825 / eISBN: 9780698165656]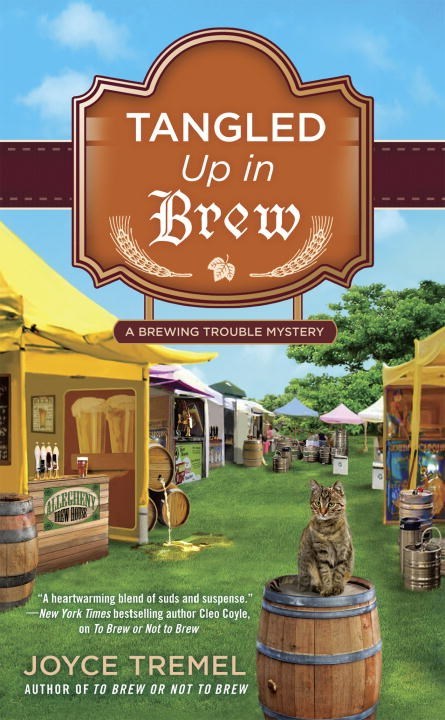 BEER TODAY, GONE TOMORROW…
Brew pub owner Maxine "Max" O'Hara and her chef/boyfriend, Jake Lambert, are excited to be participating in the Three Rivers Brews and Burgers Festival. Max hopes to win the coveted Golden Stein for best craft beer—but even if she doesn't, the festival will be great publicity for her Allegheny Brew House.
Or will it? When notoriously nasty food and beverage critic Reginald Mobley is drafted as a last-minute replacement judge, Max dreads a punishing review. Her fears are confirmed when Mobley literally spits out her beer, but things get even worse when the cranky critic drops dead right after trying one of Jake's burgers. Now an ambitious new police detective is determined to pin Mobley's murder on Max and Jake, who must pore over the clues to protect their freedom and reputations—and to find the self-appointed judge, jury, and executioner.
Mystery Cozy [Berkley Prime Crime, On Sale: October 4, 2016, Mass Market Paperback / e-Book, ISBN: 9780425277706 / eISBN: 9780698181755]
Giveaway Alert!
Watch for my Chick Swagger T-shirt Giveaway here on Fresh Fiction!
Until Next time, get cozy and read on!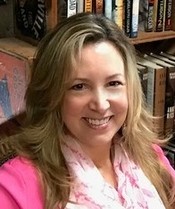 Kym Roberts is a retired detective sergeant who looks for passion, mystery and suspense in every book she reads and writes. She can be found on the web kymroberts.com, on Facebook at Kym Roberts (author) and on Twitter @kymroberts911. Look for her new romantic suspense release, Red Lace, A Hard Men of the Rockies Novella and upcoming mystery release, Fatal Fiction, A Book Barn Mystery available for pre-order now.