Thanks for stopping by Fresh Fiction! Can you tell us a bit about The Bookish Life of Nina Hill?
TBLONH is about a millennial girl who works in a bookstore, loves her cat, her planner and her trivia team, and whose life is ticking along nicely until suddenly it all gets complicated.
Nina Hill is wonderfully nerdy, and as the title suggests, bookish! We're big fans of bookish people – real and fictional. What made you decide to make Nina so ensconced in books? Did this make her easier or harder to develop? 
Nina was inspired by all the lovely young bookstore women I met while touring bookstores to promote my last book, Other People's Houses. They were all incredibly well-read, super smart and slightly quirky. I wanted to make them the hero for a change.
After Nina's estranged father dies and includes her in his will, Nina finds herself with this new family of very outgoing, very eager people who want to get to know her. After spending most of her upbringing with her live-in nanny while her photographer mother was on assignments around the world, this is a huge and unexpected adjustment. How does this newfound family change her perspective on life and the role of family in hers?
Well, it throws it all into disarray. She is determined to make the whole encounter as brief and uninvolving as possible and fails completely.
One of the ways Nina deals with upheaval in her life (when she can) is pick up a book and escape for a while. What are some of your go-to comfort reads? 
I love detective fiction, so I turn to the Nero Wolfe series first (by Rex Stout). I've read them all dozens of times, so it's like pulling on my literary jammies.
Nina is on a trivia team, and has a rivalry going with one team captain, Tom, in particular. Even with the competitive nature of trivia, Nina finds joy in this! If you had a trivia team, what would you name it? 
Obviously, Agatha Quiztie.
What can readers expect from you next? 
Next up is a book about a mother and her teenage daughter trying to survive an east coast college tour. Coming to a bookstore near you, next year!
Rapid Fire Random Questions
Favorite candy: Cadbury's Caramel bars.
Favorite way to be kind to yourself: Eat a Cadbury's Caramel bar.
Best compliment you recently gave to someone: You're so on top of your game, you completely crushed it.
Favorite flower: Too many to list, I'm a floral whore.
Random interesting fact you like to tell people: It would take too long to tell you and would no longer be interesting by the time I'd finished.
Best vacation you've ever taken: Staying home.
Earliest celebrity crush: Han Solo, and I've been loyal ever since.
Cake or pie: Cake. Unless it's a pie that is essentially cake, like Banana Cream, or Lemon Meringue.
Last book you read that you really LOVED: Ready Player One. Awesomely fun to read.
You have a totally free afternoon – no deadlines, no obligations, no Twitter notifications!  What do you do?: Nap. Anyone who knows me could have told you that. My commitment to napping is legendary.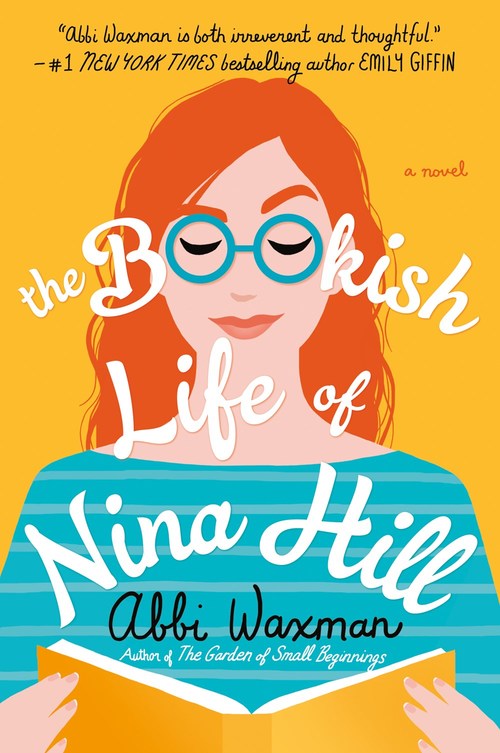 The author of Other People's Houses and The Garden of Small Beginnings delivers a quirky and charming novel chronicling the life of confirmed introvert Nina Hill as she does her best to fly under everyone's radar. Meet Nina Hill: A young woman supremely confident in her own…shell.
The only child of a single mother, Nina has her life just as she wants it: a job in a bookstore, a kick-butt trivia team, a world-class planner and a cat named Phil. If she sometimes suspects there might be more to life than reading, she just shrugs and picks up a new book. When the father Nina never knew existed suddenly dies, leaving behind innumerable sisters, brothers, nieces, and nephews, Nina is horrified. They all live close by! They're all—or mostly all—excited to meet her! She'll have to Speak. To. Strangers. It's a disaster! And as if that wasn't enough, Tom, her trivia nemesis, has turned out to be cute, funny, and deeply interested in getting to know her. Doesn't he realize what a terrible idea that is? Nina considers her options.
Completely change her name and appearance. (Too drastic, plus she likes her hair.)
Flee to a deserted island. (Hard pass, see: coffee).
Hide in a corner of her apartment and rock back and forth. (Already doing it.)
It's time for Nina to come out of her comfortable shell, but she isn't convinced real life could ever live up to fiction. It's going to take a brand-new family, a persistent suitor, and the combined effects of ice cream and trivia to make her turn her own fresh page.
Romance Comedy | Women's Fiction Contemporary [Berkley, On Sale: July 9, 2019, Trade Size / e-Book, ISBN: 9780451491879 / eISBN: 9780451491886]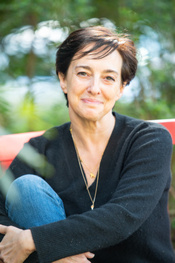 Abbi Waxman is a chocolate-loving, dog-loving woman, who lives in Los Angeles and lies down as much as possible. She worked in advertising for many years, which is how she learned to write fiction. She has three daughters, three dogs, three cats, and one very patient husband.