Being a writer in today's market is harder than it's ever been. You have to be a social media guru—you have to be constantly marketing and promoting and available to your fans. All the while working on your next novel. It's tough to not get overwhelmed by all the demands. But the rewards of being a writer are many!
The twelve perks of being a writer:
There is something amazing about creating a world and characters. It's like an alternate reality inside your head where you get to dictate every single thing that happens or doesn't happen. You are Master of the Universe. Well, the universe in your mind.
Sometimes the words flow like water and you just know they are pure golden goodness. That feels great.
There's a weird writer's high that some authors get when they are creating. It's like being in the zone—or so into your book—that you lose track of time and space. Eventually, you emerge back into a reality that seems foreign compared to the world in which you were just immersed.
Connecting with other writers who are as weird as you are is like finding your home. They get you and the quirks of being a writer like no one else.
If you're home writing all day, it's the best feeling in the world to wake without an alarm. Most writers roll out of bed, grab a cup of coffee, and start pounding on the keyboard. Pajamas, bed head, no make-up—that's what writers normally look like. There's something freeing about not having to get showered and dressed and go to another location for work.
Seeing your book's cover for the first time is an amazing experience. It makes the story and the characters more real in some way.
There is nothing quite so awesome as having someone leave a good review of your book. Or contact you directly to tell you that they stayed up all night reading. Or even sending you a message with some of their favorite lines! Or creating fan art! Those things are a balm for all the sorrows that go along with writing.
Creating a moment in time that doesn't exist, but feels so real that you swear it does. It's almost like reality and fantasy blur in those moments and it's hard to tell the difference. In a good way. Not in a you-need-to-go-to-the-nuthouse way.
A lot of writers are introverts. I know I am. I could go weeks without talking to anyone and not even miss it! I love social isolation. It feeds my soul. Writing is my happy place!
Meeting readers who talk about your characters like they are real people is awesome. It shows that you created a fictional person that reader's care about.
Revenge on paper—not in real life—is sweet! Writers often name their villains after people who've done them wrong. In my books, unlike real life, my villains always get the justice they deserve.
Being so invested in your own characters that you cry along with them through their sorrows, but also rejoice with them during their triumphs.
Here's some questions for your readers:
Have you ever sent an author fan mail?
Tell me about a character that was so well written that you almost forget they are fictional.
Answer either question below to be entered to win a bundle of books from Abbie: RACE THE DARKNESS and HUNT THE DAWN
Fatal Truth #1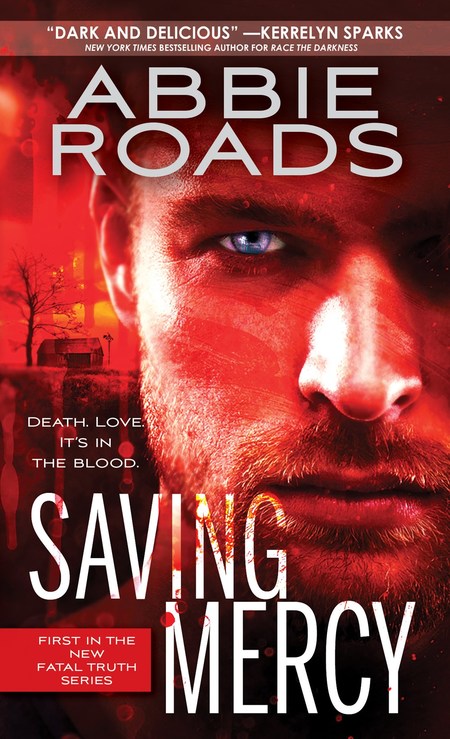 First in a chilling new paranormal romantic suspense series from award-winning author Abbie Roads
He's found her at last
Cain Killion knows himself to be a damaged man, his only saving grace the extrasensory connection to blood that he uses to catch murderers. His latest case takes a macabre turn when he discovers a familiar and haunting symbol linking the crime to his own horrific past-and only one woman could know what it means.
Only to lose her to a nightmare
Mercy Ledger is brave, resilient, beautiful-and in terrible danger. The moment he sees Mercy, Cain knows he's the one who can save her. He also knows he's beyond redemption. But the lines between good and evil blur and the only thing clear to Cain and Mercy is that they belong together. Love is the antidote for blood-but is their bond strong enough to overcome the evil that stalks them?
Romance Suspense [Sourcebooks Casablanca, On Sale: April 4, 2017, Paperback / e-Book, ISBN: 9781492639237 / eISBN: 9781492639244]

Keep a nightlight handy for this dark thriller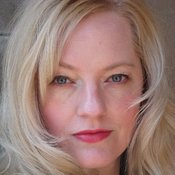 Abbie Roads, the author of the Fatal Dreams series, is a mental health counselor by day and a writer by night. She lives in Marion, Ohio.