I love gadgets, bonus for futuristic technomagical ones. If a given gizmo could conceivably appear in both a James Bond film and a Bruce Sterling story, it is sure to twitterpate my fangirl heart. So of course my hero for WANTED AND WIRED had to be plugged in. But this is a romance, right, so less gore and more hotness.
Which of made me think of cars. My first car was a 1966 Mustang (4-barrel 289), and I loved the way that girl roared when she topped out. So, keeping that feeling in mind, the manuscript and I played a bit of what-if.
What if Heron, the hero of WANTED AND WIRED, had a really, really fast car?
A supercar, in fact?
And he could switch between wireless and manual control of that car?
What if the car was both armored and armed?
What if the control mechanism for the weapon was disguised as a gearshift?
But also, because Heron is integrated with the machine, what if that gearshift served other sensory functions for my control-freak, technologically modified dude?
Well, then it might be the hottest car in the history of hot cars.
And heroine Mari? Gets to ride shotgun.
After a while, Mari shrugged and settled down into the leather seat, facing forward. "Well, I'll work on the bloodthirsty, but it'd be a damn shame if I reformed completely, 'specially before I get to test out your cannon here." She nodded to the gearshift, still unwilling to let it go.

Out the wing-shaped windows, the desert stretched endless and black with no feds in sight, but she knew they were out there, looking for her. Hunting her. Being prey didn't feel so stark as long as she had a weapon in her hands.

Especially this weapon. She cricked her index finger, and the emplacement shifted, responding perfectly to her touch. The barrel was way too short for a conventional load at this caliber. Might be electromagnetic. Whatever its inner workings, she was pretty sure it was fully integrated with the car.

And so, she suspected, was Heron.

Mari firmed her fist on the gearshift, slipping her palm down to the base. A corresponding twitch fluttered over his jaw.

Holy crapfire. He felt it.

Felt her grip on the stick, felt her shifting the cannon. Felt her palm tracing in metal the shapes she would like to be making over his body. The certainty bloomed simultaneously in her mind and between her legs.

"You'll have your chance in about seven minutes." His voice was tight, clipped.

No way could they be thinking about the same thing. She bit her lip to keep from smiling. "Eh?"

"We don't have any live targets right now, but we will shortly. My inputs are showing a roadblock up ahead. Their lasers are hot, but our shielding will hold. We will be in range within six minutes."

She panned her gaze across the desert. She couldn't see anything yet, which wasn't surprising considering how fast they were going. But she did discern a shift in the pattern of the black sand horizon, a shudder of shapes. She leaned forward until her forehead mashed against the windshield and turned her head to look up.

She had to let loose of the gearshift when she moved, and she thought she heard Heron sigh. Regret or relief?

But she didn't have much time to ponder, because right up there, smack-dab in front of them but up in the air, the sky looked a whole lot darker than it had any right to be. No stars, just black, a giant black, and headed right for them.

"Um, Heron? Remember when you said that we were safe from everything but the hand of God?"

"Yes."

"Don't look up."
Win a copy of WANTED AND WIRED, just tell us your favorite super hero / enhanced vehicle!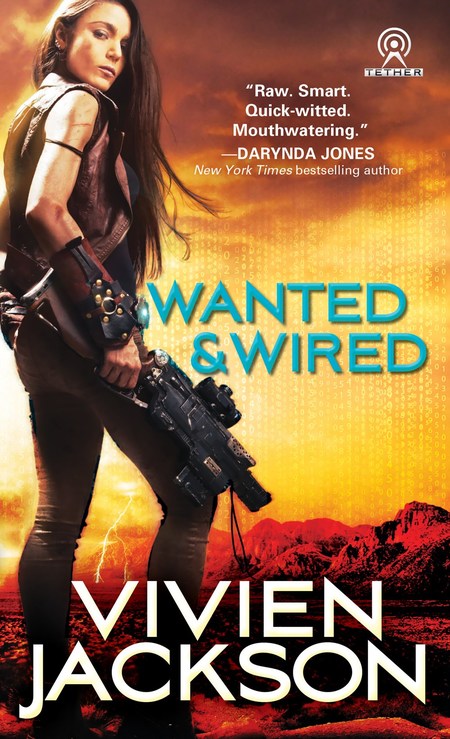 A rip-roarin' new snarky, sexy sci-fi paranormal romance series with the perfect balance of humor, heat, and heart. Now that Texas has seceded and the world is spiraling into chaos, good guys come in unlikely packages and love sprouts in the most inconvenient places…
Rogue scientist • technologically enhanced • deliciously attractive
Heron Farad should be dead. But technology has made him the man he is today. Now he heads a crew of uniquely skilled outsiders who fight to salvage what's left of humanity: art, artifacts, books, ideas-sometimes even people. People like Mari Vallejo.
Gun for hire • Texan rebel • always hits her mark
Mari has been lusting after her mysterious handler for months. But when a by-the-book hit goes horribly sideways, she and Heron land on the universal most wanted list. Someone set them up. Desperate and on the run, they must trust each other to survive, while hiding devastating secrets. As their explosive chemistry heats up, it's the
perfect storm…
Romance Science Fiction [Sourcebooks Casablanca, On Sale: April 4, 2017, Mass Market Paperback / e-Book, ISBN: 9781492648161 / eISBN: 9781492648178]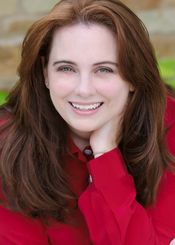 VIVIEN JACKSON is still waiting for her Hogwarts letter. In the mean time, she writes, mostly fantastical or futuristic or kissing-related stories. When she isn't writing, she's performing a sacred duty nurturing the next generation of Whovian Browncoat Sindarin Jedi gamers, and their little dogs too. With her similarly geeky partner, she lives in Austin, Texas, and watches a lot of football.