Instead of trying to find your perfect match in a dating app, we bring you the "Author-Reader Match" where we introduce you to authors as a reader you may fall in love with. It's our great pleasure to present Adriana Herrera!
Writes:
I write contemporary romance centering Afro-Latinx characters and have recently been dipping my toes into historical romance. I like to say I write books about people who look and sound like my people getting unapologetic happy endings–that's the best way to describe my stories.
Here to Stay is a contemporary romance set in Dallas, Texas, and centers around Julia del Mar Ortiz and Rocco Quinn two New Yorkers who have recently arrived in the Lone Star State and are at odds in their workplace.
Here to Stay is about found family, starting over and there is a lot of fashion, family shenanigans, and cute stray cat rescue.
About:
New York City (by way of Dominican Republic) 40ish bi trauma therapist/author looking for readers who love: stories centering Afro-Latinx culture, banter, foodie moments in their romance,  a little social justice in their romance,  found family, big HEAs, and protagonists who reach for love as they reach for their dreams.
What I'm looking for in my ideal reader match:
Loves a soft hero who can bring the dirty talk in the bedroom
Delights in a grumpy heroine who handles her business like a boss
Enjoys a friend group that has your back and provides all the unsolicited advices
Is up for a plus-size fashionista heroine
Gets a kick out of boisterous Latinx families who show their love by sending too much food care packages
Doesn't mind a bit of Yankees/Mets rivalry between the protagonists
What to expect if we're compatible:
Lots of Afro-Latinx culture
Different pairings in couples. I write the world I live in so there's going to be queer Black and brown people living their best lives!
Big unapologetic happy endings
Protagonists who go to therapy
Social justice
Super steamy sex scenes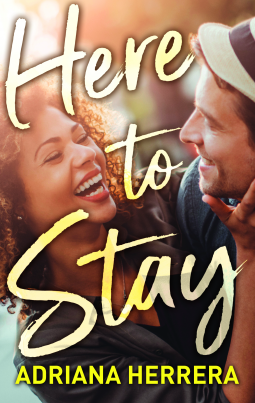 Starting over is more about who you're with than where you live…
Julia del Mar Ortiz is not having the best year.
She moved to Dallas with her boyfriend, who ended up ditching her and running back to New York after only a few weeks. Left with a massive—by NYC standards, anyway—apartment and a car lease in the scorching Texas heat, Julia is struggling…except that's not completely true. Running the charitable foundation of one of the most iconic high fashion department stores in the world is serious #lifegoals.
It's more than enough to make her want to stick it out down South.
The only monkey wrench in Julia's plans is the blue-eyed, smart-mouthed consultant the store hired to take them public. Fellow New Yorker Rocco Quinn's first order of business? Putting Julia's job on the chopping block.
When Julia is tasked with making sure Rocco sees how valuable the programs she runs are, she's caught between a rock and a very hard set of abs. Because Rocco Quinn is almost impossible to hate—and even harder to resist.
Romance Contemporary [Carina Press, On Sale: August 25, 2020, e-Book, ISBN: 9780369700926 / eISBN: 9780369700926]
An emotional, heartfelt, and fun contemporary romance. . .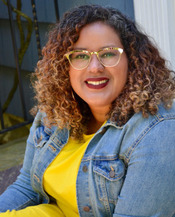 Adriana Herrera was born and raised in the Caribbean, but for the last fifteen years has let her job (and her spouse) take her all over the world. She loves writing stories about people who look and sound like her people, getting unapologetic happy endings.
When's she not dreaming up love stories, planning logistically complex vacations with her family, or hunting for discount Broadway tickets, she's a social worker in New York City, working with survivors of domestic and sexual violence.