You're Invited to an …
Afternoon Tea with Susan Elizabeth Phillips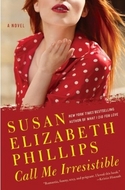 Susan Elizabeth Phillips on Sunday, January 23rd, 2011! We'll be gathering in the famed French Room at The Adolphus Hotel with one of the funniest and beloved women romance authors! This is an event you do NOT want to miss!
Price $75 and includes a copy CALL ME IRRESISTIBLE to be autographed by SEP. Additional books by Susan Elizabeth Phillips will be available for purchase, portion of sales benefits Plano Family Literacy
RSVP TO THE MOST RIOTOUS
WEDDING OF THE YEAR!
Lucy Jorik is the daughter of the former
President of the United States.
Meg Koranda is the offspring of legends.
One of them is about to marry Mr. Irresistible—Ted Beaudine—the favorite son of Wynette, Texas. The other is not happy about it. Not happy at all….
But even though Meg knows breaking up her best friend's wedding is the right thing to do, no one else seems to agree. Faster than Lucy can say, "I don't," Meg becomes the most hated woman in town. A town where she's stuck with a dead car, an empty wallet, and a very angry bridegroom.
Broke, stranded, and without her famous parents at her back, Meg is sure she can survive on her own wits. What's the worst that can happen? Lose her heart to the one and only Mr. Irresistible? Not likely. Not likely at all….
"There are few hours in life more agreeable than the hour dedicated to the ceremony known as afternoon tea."
Henry James, Portrait of a Lady
The Adolphus Grand Tea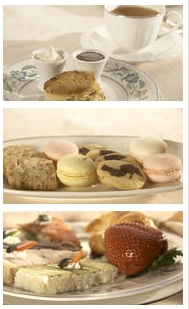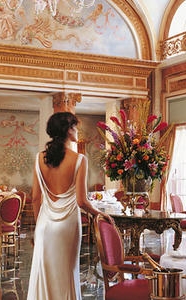 First Course
Deluxe Open Faced Finger Sandwiches
Smoked Turkey with Tarragon Dijonaise on Whole Wheat
English Cucumber with Boursin Cream Cheese on House Made White
Fresh Mozzarella with Vine Ripe Tomato, Balsamic Reduction and Fresh Basil
Curried Chicken Salad on Mini Croissant
Egg Salad on Brioche
Second Course
English Scones with Devonshire Cream and Marmalade
Tea Cookies, Strawberries
Third Course
Chef's Selection of Assorted Miniature Pastries, Treats and Confections
Fourth Course
Assorted Chocolate Truffles
Assorted Teas
Rain Forest Matè
Spice and fruit unite in this herbal mélange composed of energizing matè tea, mint, rose petals, apple, pineapple chunks, star anise, lemongrass and cloves that refresh and revitalize.
Orange Jasmine
Orange slices, jasmine blossoms and other fruits blended with Ceylon and China black teas. A dark, rich, spirited cup. Superb as a compliment to
chocolate and cream based desserts.
Pear Caramel
Washington state pears blended with Ceylon and China black tea and sweet caramel. The perfect after dinner dessert tea or afternoon treat.
For more information and to purchase your ticket click here: http://susanelizabethphillips.eventbrite.com/
* * *
Hostesses DFW Tea Readers Group
Fresh Fiction
a portion of the book sales will be donated to Plano Family Literacy Center
Sponsors: Harper Collins
Barnes & Noble Booksellers