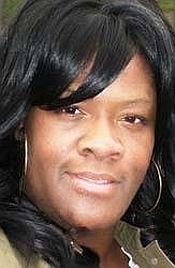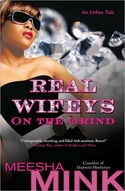 I'm a published author….who writes in four different genres…for three different publishers. Crazy? Maybe. Living life to the fullest while youth and energy are on my side? Definitely.
Yes, just call me the Sybil of Writing because each of the genres represents a part of who I am. Various chips in the mosaic that makes up me.
I am a hopeless romantic who believes in a soul mate and the one–and so I enjoy inspiring others through really sexy and funny romance stories.
I am a teen at heart who is way too enraptured by all things celebrity and fashion–and I get to relive it all through my teen fiction series centered on celebrity.
I graduated from college with a Social and Behavioral Science degree (and a Psych minor) and have always been intrigued by people and the motivation–conscious and unconscious–behind their actions particularly in relationships. And what better way to explore my fascination than through mainstream women's fiction!
And then there's urban fiction–which for me is any story set in an urban environment similar to the one in which I grew up in Newark, New Jersey.  And I loved growing up in Newark–flaws and all: flirting with boys b-balling in the park, sitting on the stoop in the summertime with my friends, hopping a train for a fifteen minute ride to NYC to watch a movie. I could go on and on.
But my point is that I write in all these genres because all of it makes up the many sides of me.  The beauty and soul of romance. Being a teen at heart–with a mature mind THANK GOD! The drama of complex relationships. The grittiness and unique vibe of urban stories like my newest release: REAL WIFEYS: ON THE GRIND (did the title sufficiently shock you? lol)
And the thing is, for my readers who have tried them all, there is a single thread through each story no matter the genre. I write with humor and sass and realism. All my books in all their different genres aren't very different from each other. How can they be when they all are a product of me?
Meesha Mink is the bestselling and award winning author of more than twenty books under various pseudonyms. Her solo urban fiction debut, REAL WIFEYS: ON THE GRIND, has been hailed as a "disturbing installment of a gritty new urban series with a down and dirty intensity that's heartbreaking" by Publisher's Weekly. The Newark, NJ native is busy at work on a new novel and currently lives in South Carolina.
To comment on Meesha Mink's blog please click here.