1–What's the name of your latest release?
GOODNIGHT BEAUTIFUL
2–What is it about?
A newlywed couple named Sam and Annie move from New York City to Sam's sleepy home town. Sam, a therapist, opens a home office, unaware that his sessions with patients can be overheard from a room upstairs. Listening ensues, an alluring patient transpires, Sam disappears, and all hell breaks loose. (I would like to add that Sam's disappearance is very much related to him participating in an eerily similar 20 Questions column for a local newspaper, so I'm suspicious of this already.)
3–What word best describes your main character(s)? 
Sam: sensitive hunk
Annie: clever
4–What makes your story relatable? 
The story is premised on a person discovering a chance to eavesdrop on therapy sessions, forcing you, as the reader to question if, in that position, you would choose to listen. (Which, of course you would.) But what I find more compelling is that underneath the plot is an exploration of the lasting impact of a father's influence on his son–and in particular, when a father teaches his son a toxic idea of masculinity. I think toxic masculinity is something we all can relate to at this particular moment in time.
5–Who are the people your main characters turn to when they need help? 
Sam prefers to repress negative emotions so he would turn to a cold beer and a baseball game. Annie, fiercely independent, would either turn to her cousin, Maddie, who lives in France, or scream loudly into the void.
6–What do you love about the setting of your book? 
Unlike my debut novel, which was set in Brooklyn, where I lived at the time, GOODNIGHT BEAUTIFUL is set in a fictional small town in upstate New York, where Sam had grown up. I had to conjure it all, and I so enjoyed imagining life in a small, quaint town that I ended up moving to one myself.
7–Are you a plotter (follow an outline) or a pantster (write by the seat of your pants)?
I know this is a popular way of looking at process but it's always confused me. Telling a story is a constant shifting between knowing and not knowing where things are going, and being okay in those moments of uncertainty. Therefore I think it's impossible to look at the process in such a binary way.
8–What is an ideal writing day for you? 
My ideal writing day is waking up alone in a beach house in Bali in a world without a pandemic, bacon and eggs on the menu, and nothing to do but polish a full draft, but I'd currently settle for three uninterrupted hours and half a brain to think.
9–Do you listen to music while you write, need total silence, or do you have the TV on?
I relish total silence so much that I live in a house where I cannot see any neighbors.
10– How do you approach research? 
The novel I'm currently toying with is a look at far-right media, so I'm reading everything I can about people like Tucker Carlson and Alex Jones–magazine profiles, books–as well as watching their shows and listening to them speak. For this alone, I should be granted a Pulitzer.
11–What is your publishing journey story? 
It's a long story which I once told here.
12–Do you have critique partners/writing groups you want to give a shout-out to? 
My agent, Elisabeth Weed, and my editor, Jennifer Barth, are my most valued critique partners. Both of them make my books infinitely better. I'm also weirdly lucky to have three incredibly talented novelists who, for some reason, agree to read countless drafts of absolute drivel: Jillian Medoff, Julie Clark, and Liz Kay. If you haven't read their books, get to it.
13–What're the most frustrating things about being an author? 
It's kind of hard to complain about a job in which you wear pajamas and drink coffee all day when so many people are out there doing the hard work right now, but the thing I dislike most about writing books is the entire process of writing books.
14–What's your favorite scent?
The smell of burning pretzel oil coming from a food cart in lower Manhattan.
15–What movie will you watch no matter what if it's on TV? 
We don't have cable, or even broadcast TV, but my husband and I never miss Judy Woodruff interviewing David Brooks and Mark Shields on PBS every Friday night because we are, apparently, 100 years old.
16–Do you like breakfast, lunch, or dinner best? 
My favorite meal is a dozen raw oysters and a glass of Muscadet at five p.m.
17–What's one thing you wish you knew more about? 
What it feels like to have Hillary Clinton as our president from the years 2016 to 2020.
18–What's the silliest thing you've recently done?
Published a book during a global pandemic.
19–What can readers expect from you next? 
My kids' school isn't opening so very little.
20–How can readers reach you?
It depends on what they'd like to say but I have an Instagram account where I sometimes post photographs of tomatoes.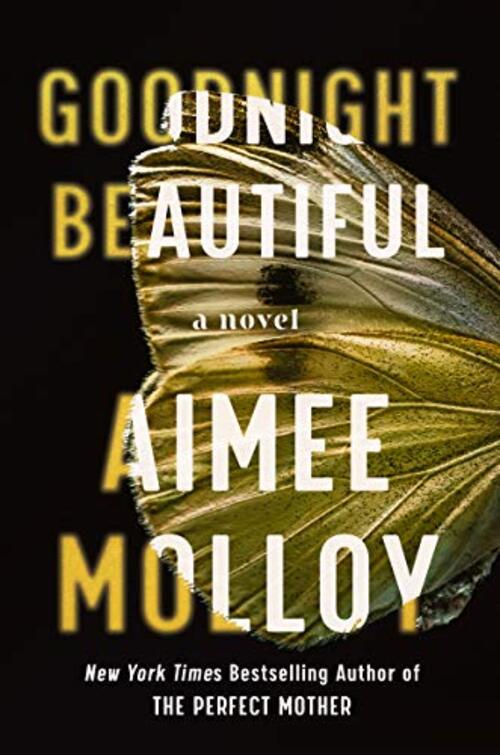 A Crime Reads Most Anticipated Book of the Fall

From "master of clever misdirection" (Kirkus Reviews) Aimee Molloy, author of the New York Times bestseller The Perfect Mother, comes an irresistible psychological thriller featuring a newly married woman whose life is turned upside down when her husband goes missing.
A handsome psychotherapist. His lonely wife. And in his home office ceiling, a vent …
You'd listen too, wouldn't you? (You know you would.)
Newlyweds Sam Statler and Annie Potter are head over heels, and excited to say good-bye to New York City and start a life together in Sam's sleepy hometown upstate. Or, it turns out, a life where Annie spends most of her time alone while Sam, her therapist husband, works long hours in his downstairs office, tending to the egos of his (mostly female) clientele. Little does Sam know that through a vent in his ceiling, every word of his sessions can be heard from the room upstairs. The pharmacist's wife, contemplating a divorce. The well-known painter whose boyfriend doesn't satisfy her in bed. Who could resist listening? Everything is fine until the French girl in the green mini Cooper shows up, and Sam decides to go to work and not come home, throwing a wrench into Sam and Annie's happily ever after.
Showcasing Molloy's deft ability to subvert norms and culminating in the kind of stunning twist that is becoming her trademark, Goodnight Beautiful is a thrilling tale of domestic suspense that not only questions assumptions but defies expectations.
Thriller Domestic [Harper, On Sale: October 13, 2020, Hardcover / e-Book, ISBN: 9780062881922 / eISBN: 9780062881939]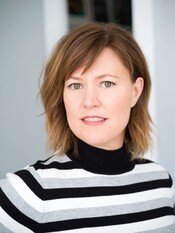 Aimee Molloy has collaborated on seven books, including with Newsweek journalist Maziar Bahari on Then They Came for Me: A Family's Story of Love, Captivity, and Survival and with Pam Cope on Jantsen's Gift: A True Story of Grief, Rescue, and Grace. She holds a bachelor's degree from Duke University and a master's degree from New York University. She lives in Brooklyn, New York, with her husband and daughter.