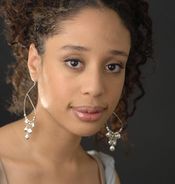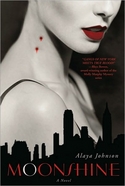 Let's talk about sidekicks. I don't know about you, but I love them. Best friends, sympathetic rivals, brothers, sisters–sometimes even mothers and fathers–are key figures in the lives of most main characters. In mystery and paranormal fiction, where the heroine is usually in way over her head, they can help her fight her way out. And, to me, there are few things I enjoy more than a really well-depicted friendship in fiction. Partly this is because paranormal fiction especially, and mystery to a lesser extent, tend to place a lot of emphasis on the romantic lead and complications thereof. Don't get me wrong, I'm a big fan of romance, but it's always a little disappointing to me when it seems to get in the way of Our Heroine having, well, real friendships. Especially with other women.
If I found myself inexplicably at the center of (say) some centuries-old war between vampires and werewolves, you bet that my sister would be on the phone in five seconds, and she'd be on the train to come and help me in less than a day. That's just how my relationships with my female friends work. We're there for each other, and we have a lot of fun just hanging out and talking. And if my sister ever called me up asking for help with some inter-governmental spying ring, I'm sure I'd whip out my old Tae Kwon Do belt and help her kick some butt.
The point of these unlikely scenarios is that like most women, I have a support network. And it's always such a joy for me to read books that accurately depict such things. I lament the fact that many novels tend to depict relationships between women as mostly adversarial and catty. But some books do have really great sidekicks. What would Stephanie Plum do without Lula? Or Kate without Cecelia in the delightful Sorcery and Cecelia by Patricia C. Wrede and Caroline Stevermer?
So when I sat down to write MOONSHINE I made sure that my heroine, Zephyr, had plenty of other women to talk to and get help from when her life starts to spiral out of control. There's her best friend and roommate, Aileen, who attempts to give Zephyr good advice (which of course she refuses to listen to). And there's Lily, the snobbish debutante reporter with whom she develops a slightly adversarial friendship. Writing banter between these characters was way too much fun. Just as an example, here's an exchange between Zephyr and Lily around the middle of the book (no spoilers). Zephyr has run out of clean clothes and Lily wants to know if she's been scooped:
"I just got a visit from my friend at the Daily News. Want to know what their cover story is? 'Vampire Suffragette Fights Back: Our Girl Faces Down Sucker Pack.' And they have a money shot, Zephyr. You look like a fucking Valkyrie."
"Bloody stakes."
"You're supposed to be my source! You do something, I get to hear about it first!"
"It's not like I planned this, Lily!"
She sighed. "I figured. Aren't you supposed to help vampires?"
"It's been a bad week. Listen, if you want another scoop, I need your help."
Lily sounded immediately wary. "What kind of help? You know I can't violate my journalistic—"
"Oh, get off it, Lily. I just need some clothes."
"I'd say so."
And so on. So I say, sidekick lovers, unite! And let's make sure that other writers know how much we enjoy these type of relationships in novels, because I'd love to read more of them.
To comment for a chance to win on Alaya's blog please click here.