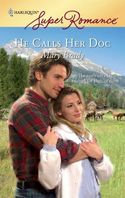 May 2009
On Sale: May 12, 2009
Featuring:
Maude DeVane; Guy Daley
256 pages
ISBN: 0373715617
EAN: 9780373715619
Mass Market Paperback
$5.50
Romance Contemporary
Buy at Amazon.com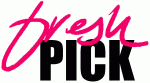 2010 RITA Finalist for Best First Book
He Calls Her Doc
by Mary Brady
The town isn't big enough for both of them…
Maude DeVane is home in Montana to prove to the set-in-their-ways townsfolk that she's the doctor they need. What she doesn't need is an arrogant E.R. physician competing on her own turf. Especially if he's Guy Daley.
Five years ago they shared a kiss she's been trying to forget ever since. And that's not possible with Guy here raising his teenage niece and spending far too much time at Maude's clinic. It's like a prescription to fall for him again.
Worse, Guy's presence is not helping her with the townsfolk. How can she be their GP if they seek him for treatment? And if she has to leave the valley behind, will she lose her chance to find healing…and love?

Two Docs are Better Than One!