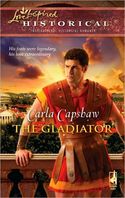 November 2009
On Sale: November 10, 2009
Featuring:
Caros Viruathos; Pelonia Valeria
288 pages
ISBN: 0373828241
EAN: 9780373828241
Mass Market Paperback
$5.50
Inspirational Fiction Historical, Romance Historical
Buy at Amazon.com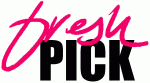 2010 RITA Finalist for Best First Book
The Gladiator
by Carla Capshaw
His feats were legendary, his love extraordinary
He won his fame—and his freedom—in the gory pits of Rome's Colosseum. Yet the greatest challenge for once-legendary gladiator Caros Viriathos comes to him through a slave. His slave, the beautiful and mysterious Pelonia Valeria. Her secret brings danger to his household but offers Caros a love like he's never known….
Should anyone learn she is a Christian, Pelonia will be executed. Her faith threatens not only herself, but her master. Can she convince a man who found fame through unforgiving brutality to show mercy? And when she's ultimately given the choice, will Pelonia choose freedom or the love of a gladiator?
Excerpt
Rome 81 A.D.
Angry, unfamiliar voices penetrated Pelonia's awareness. Floating between wakefulness and dark, she couldn't budge her heavy limbs. Every muscle ached. A sharp pain drummed against her skull.
The voices died away, then a woman's words broke through the haze. "She wakes. Fetch the master."
Hurried footsteps trailed away, while someone moved close enough for Pelonia to sense a presence kneel beside her.
"My name is Lucia. Can you hear me?" The woman pressed a cup of water to Pelonia's cracked lips. "What shall I call you?"
Pelonia coughed and sputtered as the liquid trickled down her arid throat. Swallowing, she grimaced at the throbbing pressure in her jaw. "Pel…Pelonia."
"Do you remember what happened to you? You were struck on the head and injured. You Read More…