We're pleased to share an exclusive excerpt from the upcoming novel THE COOKBOOK CLUB by Beth Harbison, in stores on October 20th, along with a delicious recipe and note from the book and author. You can find out more about Beth Harbison and links to pre-order her book below. Many thanks to William Morrow for this fun post! 
***
"Oh, Margo." Something about the pity in Margo's mother's voice made
Margo feel even sorrier for herself even though she was a grown woman who'd gotten dumped, not a child.  "Do you need me to come home?"
It was like when Margo was little and would hurt herself.  Somehow she could bear up until she got to her mother's loving arms and then she'd lose it. That she called Maryland home, even though they'd moved south ten years ago just made it even more poignant. "I'll be okay. I just need to get through this."
"You need your family."
She went to the pantry and pulled out a twenty-eight-ounce can of Wegmans San Marzano tomatoes. "Honestly, I'm not up for it. I don't want to waste a visit on shock and misery, I'd rather you come when we can both enjoy it. Like in the fall, when we can go antiquing and do all the holiday bazaars." She fished in the drawer for the can opener she needed to replace, found it, and pried the can open.
"Honey, are you sure? I can come up twice, you know."
"Dad needs you more than I do."
"Oh, pshh, he wouldn't even notice I was gone."
But they both knew that was a lie. Ol' Charlie was a great orthodontist at work, but at home he was a six-foot toddler who wanted his wife to do everything for him–gee, where had Margo gotten the nurturing gene?–and while he wouldn't say anything if Jane came up to visit, he'd probably just quietly manage to burn his clothes in the dryer and flood the kitchen trying to boil water.
But on top of that, a visit would mean Margo would have to leap right into an energetic life, and she just wasn't up for it. She needed to get out of her rut but not by running six marathons a day. "I don't need anything right this moment, Mom, honest."
"Every once in a while you need to accept help."
She dipped her finger and thumb into the tomatoes and pinched off a piece. It was sweet and perfect, even without any seasoning or cooking at all. How could one strain of tomatoes, grown in one specific region in the world, be so superior to all others? "I promise I'll let you know when I do. I promise."
"All right . . ." She didn't sound certain.
"I've got to go now, Mom; I've got stuff to do." Her plans were to sit on the sofa and scarf this stuff down in three hours when it was finally ready. She was going to top it with as much nutty, salty, crystal-pocked Parmigiano Reggiano as she wanted, and she was going to give no fucks.
Then she was going to sleep as late as she damn well pleased tomorrow.
"Enjoy your pasta. And then get your butt out of that house. One thing I know is that moss doesn't grow on a rolling stone and a glum mood can't fester in an active person."
Margo wasn't so sure that was true, but it still made her smile. Momspeak. "I will. I really will."
"I'm calling you tomorrow."
"I'm sure." Margo hung up, paused for a moment, then went back and dumped the tomatoes in the Dutch oven and prepared to simmer for three hours.
With nothing better to do, she went to her computer and idly checked Instagram, or, as she'd come to think of it, her only portal to the outside world. Over the past couple of weeks, she'd subscribed to multiple food threads, decorating threads, and a few cute animal threads. If a hashtag had any of about fifty cheerful key words, she saw it. And so she saw food porn, fabulous homes, front porches, and cute animals every time she picked up her phone to look. Her mom was right, she really needed to do more than this. It took no time to go from a sabbatical to an ancient hermit vampire in the imaginations of neighborhood children. She didn't want to be a person who cowered like Nosferatu at the rays of the sun, or even like her neighbor, Mrs. Bach, who drove to the dentist literally three doors down the road from her house.
Good God, maybe Mrs. Bach had been looking at Margo's house, shaking her head thoughtfully and saying, "Lazy, self-pitying cow, won't even go out and get her mail."
With a mental shrug, she returned to Instagram and cooed at a golden retriever slipping down a playground slide, then squinted at a table setting so elaborate she couldn't even figure out how many courses there had to be.
But she stopped at the third picture, a gorgeous baking tray of golden buttery-topped tiropetes, with a bowl on the side of bright-colored Greek salad with what appeared to be fresh oregano. It had popped up because she was following #bethesdafood scene.
The caption, written by BoozyCrocker, said:
BoozyCrocker MUST EAT BUTTER. #TheCookbookClub is
now open to new members. Foodies, come join us! Three-drink
minimum. No skipping dessert. Meet in Bethesda. DM
me. No psychos, no diets. #foodporn #saycheese #cheese
#feta #musteatbutter #delicious #whenindoubtaddbutter
#bethesdafoodscene
(c) Beth Harbison, William Morrow Paperbacks, 2020. Reprinted with permission from the publisher.
***
Corn Fritters
Urbana, Maryland–once my home–was a sleepy little farm town in the middle of Civil War battlefields and sprawling farms and cornfields. The Peter Pan Inn opened there in 1926 and ran for more than sixty years, a huge white historical house, with patio gardens surrounded by wrought iron fences and roaming peacocks acting as mobile decor. The place was hugely popular even in my childhood in the 1970s and 1980s, and we used to drive up from Potomac, about twenty-five miles, for a special night out at the Peter Pan.
It closed in the mid-1980s and was slowly dismantled to the sad, unoccupied shell it is today. But I still have a drink swizzler and an old matchbook bearing its name, and memories of arriving cranky and hungry and leaving happy and full. The food was good old country fare–pot roast, ham steaks, shrimp, fried chicken, and corn fritters. Always corn fritters. Somewhere along the way, some lucky soul got the recipe, and here it is, preserved for generations to come.
– 1-1/4 cups all-purpose flour
– 1/2 teaspoon salt
– 3 tablespoons sugar
– 1 1/2 teaspoons baking powder
– 1 egg, lightly beaten
– 1/2 cup whole milk
– 1 cup whole corn kernels, drained
– powdered sugar, for garnish
Sift all the dry ingredients together in one bowl, mix the wet ingredients in a separate one. Pour the dry ingredients into the wet and fold gently with a wooden spoon or spatula. Do not overmix–it's okay if there are some lumps!
Heat vegetable oil–with a little bacon fat if you have any (I always have it in my fridge)—to 275 degrees. When it reaches temperature, drop spoonfuls of the fritter batter in and fry for about three minutes, until golden brown.
Lift out with tongs or a spider skimmer and let cool on paper towels. Sprinkle lightly with powdered sugar before serving.
***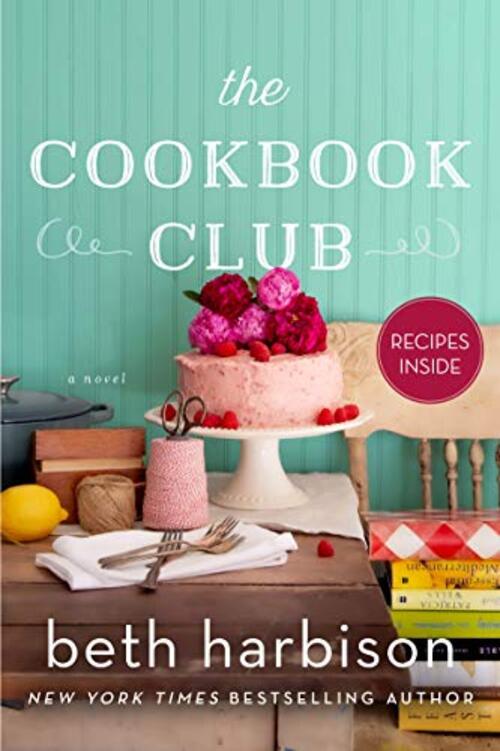 New York Times bestselling author Beth Harbison whips together a witty and charming–and delicious–story about the secrets we keep, the friends we make, and the food we cook.
MUST LOVE BUTTER: The Cookbook Club is now open to members. Foodies come join us! No diets! No skipping dessert!
Margo Everson sees the call out for the cookbook club and knows she's found her people. Recently dumped by her self-absorbed husband, who frankly isn't much of a loss, she has little to show for her marriage but his 'parting gift'–a dilapidated old farm house–and a collection of well-loved cookbooks
Aja Alexander just hopes her new-found friends won't notice that every time she looks at food, she gets queasy. It's hard hiding a pregnancy, especially one she can't bring herself to share with her wealthy boyfriend and his snooty mother.
Trista Walker left the cutthroat world of the law behind and decided her fate was to open a restaurant…not the most secure choice ever. But there she could she indulge her passion for creating delectable meals and make money at the same time.
The women bond immediately, but it's not all popovers with melted brie and blackberry jam.  Margo's farm house is about to fall down around her ears; Trista's restaurant needs a makeover and rat-removal fast; and as for Aja, just how long can you hide a baby bump anyway?
In this delightful novel, these women form bonds that go beyond a love grilled garlic and soy sauce shrimp. Because what is more important in life than friendship…and food?
Women's Fiction Contemporary [William Morrow Paperbacks, On Sale: October 20, 2020, Paperback / e-Book, ISBN: 9780062958624 / eISBN: 9780062958631]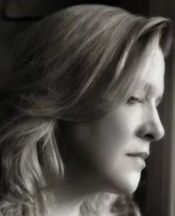 Beth Harbison grew up in Potomac, Maryland, in the shadow of Washington, D.C. Apart from the occasional irritation at being held up in traffic by a presidential motorcade, she has remained fairly uninvolved in the politics that define her home town.