In less than two weeks MONTGOMERY MANOR, The Haunted Book #2 will be released. Like HARGROVE HOUSE, The Haunted Book #1, which was released October 1, 2015, I am taking the reader on a journey of eternal love inside a haunted house. Why, you may ask would I dare to venture into a haunted house?
For the thrill, of course!
I love romance. Add the thrill, the scare, the suspense of a ghost or two, and you've got the perfect love/ eternal story. And let's not forget the hidden treasure, the stalker, the graves dug in the cellar, the cemetery out back, or the question of who might be playing the piano when no one is sitting on the piano stool. I love the kind of scare that keeps me on the edge of the seat without giving me nightmares.
I have always written about true love and was inspired to add in the ghosts and haunted houses after visiting a few such houses. I have not yet gathered the courage to spend the night in a haunted house, but I have eaten lunch at a few as well as studied the families who lived (or died) in them.
Although fictionally bigger, MONTGOMERY MANOR is based on a Bed & Breakfast in St. Louis, MO, called the Lemp Mansion. Like the Lemp Mansion, at Montgomery Manor, you can enjoy a wonderful lunch or dinner. You can sign up for a murder mystery dinner. You can even spend the night. At Montgomery Manor, however, the employees (and the ghosts) stay all night, unlike the employees at the Lemp Mansion who will give you a key. They do not stay after dark…
Montgomery Manor is filled with endless corridors, secret rooms, hidden treasure, and a lot of speculation over whether or not Joshua Montgomery killed his wife more than a hundred years ago. When Quint and Meg Falkner inherit the old mansion, they jump in head first with plans to bring it back to its original grandeur. But soon, Quint is not acting like himself, and Meg keep seeing visions, images of the past that collide with the present. Meg believes Joshua Montgomery could not have killed his wife. Then she becomes the target of a mysterious stranger, a stalker bent on seeing history repeat itself.
Can Quint and Meg make a new life at Montgomery Manor? Can the love they share save them, or will they join the other spirits who call Montgomery Manor home?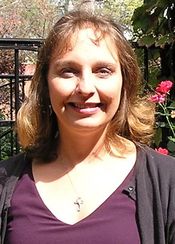 Allie Harrison lives with her husband in Southern Illinois. By day, Allie works in the medical field, but when she clocks out, she hits the keyboard, crafting stories readers will love. When she isn't enjoying fun family time, games with friends, reading, crafts, music, camping, biking, and hiking, she's working to build fictional worlds and unforgettable characters.