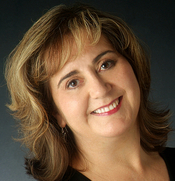 "I'm so glad you're writing a fireman story."
"Oh, goodie…I love fireman books."
"I've been waiting for you to do a fireman book."
I've gotten a lot of this since announcing the launch of my series about the Gordon Falls Volunteer Fire Department that starts in February with FALLING FOR THE FIREMAN.  Romance readers love fire fighter heroes.  It's not rocket science–or is that pyrotechnics in this case?–to figure out why:
– Fire fighters are heroic. They are true heroes, risking their lives to save others.  Nobody gets rich fighting fires, and lots of people get hurt.  How many times have you heard about the brave men who rushed UP the stairs of the twin towers on 9/11 when people were racing down?  That's courage, and our hearts are drawn to it.
– Fire fighters wear uniforms. Dissect the psychology all you want, but women love a guy in uniform.  I think we crave the sense of honor it implies.  Integrity, commitment, service.  Easy on the eyes is always nice, but the attraction of a man in uniform is more about his personality than his pectorals. Speaking of which…
– Fire fighters are hunky. The physical elements of that kind of job demand a man of muscle.  Solidly built.  Strength is sexy.  We love its opposite, too–not too many women would pass up a powerful physique wrapped around a soft-hearted man.  We want that power to have a heart that knows how to feel, how to let us inside.  If we're the one to bring out his soft spot, we love it all the better.
Chad Owens is my ideal fire fighter.  Sure, he has a few flaws–a perfect man could never really capture my heart.  He fights his affection for Nick Nelworth, a troubled teen boy, because he's afraid to open up again.  Eventually, the power of his connection with Jeannie Nelworth and her son overcomes his fears and true healing begins.  Toss in an adorable dog and a fair amount of chocolate, and stories don't get much more satisfying that this!
Why do you like fireman romances?  Chime in and your comment could win you a copy of FALLING FOR THE FIREMAN.
To comment on Allie Pleiter's blog please click here.