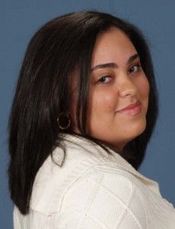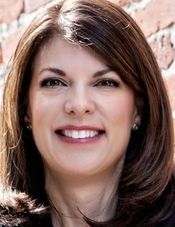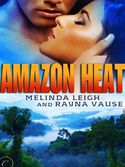 We all love novel series. There is nothing more fun than revisiting beloved characters even if they aren't the main focus of the story. Amazon Heat is the first in our series that revolves around a lost tribe of Amazons hidden deep in the Brazilian rain forest. Before we started to write the story, we made a conscious decision to write this as a novella versus trying to dive into something longer. Why? In large part because this is the first time either of us had attempted co-writing and we didn't want to dive into something long until we knew we worked well together.  By the time we got to The End, we were a comfortable team with the intention of doing more stories together.
Still, we opted to continue our series on in a short format. We want to tell this particular collection of tales as serial novellas. We think that we can have a lot of fun exploring our exotic action/adventure filled world in short format. Sometimes, you just want a quick fun read. With a novella an author can offer a quick emotional punch. With Amazon Heat we got to play with both the emotion as well as create a fun action-filled adventure.
So we turn the question over to you. Do you like novellas? How about novella series? What do you feel is too short?
Now, let us tell you a bit about Amazon Heat, recently released from Carina Press.
AMAZON HEAT, released January 9th from Carina Press, is the product of an accidental collaboration between Melinda Leigh and Rayna Vause. They're both hooked on co-writing and have already begun working on the sequel.
Two years ago, ethnobotanist Dr. Elizabeth DeMarco, driven by grief to find a cure for cancer, left her lover mid-proposal to accept a position on a research expedition to the Amazon Rainforest. Kidnapped by guerrillas, she was saved by warriors from the secret all-female civilization of the ancient Amazons. She has been kept prisoner since in the Amazon's supernaturally hidden valley.
Despite Elizabeth's rejection, anthropologist Logan Spencer never stopped searching for her. While consulting on a mass grave uncovered in the remote Brazilian interior near the place Elizabeth was kidnapped, Logan falls from a cliff.  On the brink of death, he is collected by the Amazons and magically healed. When Logan wakes, the first person he sees is his beloved Elizabeth.  Unfortunately, their reunion is less than joyful. The mystical medicine is changing Logan.  But there's no time to study the side-effects. The Amazons plan to steal Logan's DNA, then kill him.  Logan and Elizabeth must escape before dawn or Logan is doomed.  Getting him out of the hidden valley won't be easy.  The Amazon's supernatural powers make the task all but impossible.
Buy it at: Carina Press | Amazon | Barnes & Noble | All Romance EBooks
Melinda Leigh is a mom, a dog lover, and a second degree black belt in kenpo karate. In addition to writing paranormal romance for Carina Press, she is also the author of She Can Run, a kindle bestselling romantic suspense released in November 2011 from Montlake Romance. Find out more Melinda: website / facebook / twitter
Rayna Vause is fascinated by the paranormal and she loves a good romance as well, which probably explains why these two elements perpetually crop up in her writing. When she takes off her writer hat she is a martial artist, video game lover, Disney enthusiast, and a Pop Tart aficionado.  Find out more about Rayna: website / facebook / twitter
Melinda and Rayna blog together at http://AttackingThePage.com
To comment on Rayna Vause's blog please click here.