1–What's the name of your latest release? 
Perfect Distraction
2–What is it about? 
Perfect Distraction is about an oncology pharmacist, Lauren Taylor, and Andrew Bishop, a young law student recently diagnosed with Hodgkin Lymphoma, and their failed attempts to NOT fall in love with one another.
3–What word best describes your heroine? 
Compassionate
4–What makes your hero irresistible? 
Andrew is confident and purposeful, but also selfless and kind.
5–Who are the people your main characters turn to when they need help? 
Andrew has a twin sister he's close to, who also happens to occasionally meddle in his love life.
Lauren's two colleagues – Emma and Kiara – are her lifeline when things get tough.
6–What do you love about the setting of your book? 
The setting of Perfect Distraction is near and dear to my heart. I'm an oncology pharmacist myself, and the cancer center where much of the book takes place is modeled after my workplace. The main thing I want people to take away from this setting is that love can bloom anywhere—even places you'd never expect.
7–Are you a plotter (follow an outline) or a pantster (write by the seat of your pants)?
I'm definitely a panster. Which is weird, me being a Type A pharmacist (pretty important to follow protocol in that line of work). Writing is my creative release, and I've been told my "inner muse is strong." I've found that to be true. I'll sit down in front of my computer and lean back two hours later thinking to myself, "Wow. I didn't see that coming."
8–What is an ideal writing day for you? 
Something I rarely have. I work full time as a pharmacist and have two young children, so most of my writing time is late at night after my kids are in bed. But my perfect day would be if I had an entire day to myself, and I'd hole up in the corner of a coffee shop with an Americano, my laptop, and headphones.
9–Do you listen to music while you write, need total silence, or do you have the TV on?
Music is required. Music has always deeply moved me, and that hasn't changed since I started writing novels. Like many authors, I have playlists for every book I write. Sometimes I spend hours finding just the right song for that particular book, other times I'll be listening to something new and think "OMG this is PERFECT for [scene]." There are a few songs that have inspired me to the point entire novels will be written about them.
10– How do you approach research? 
To be honest, thus far, I've followed the advice "write what you know." There are small details I periodically have to research, of course, but I've kept my main subject matter related to things I'm familiar with, or something I have a direct line to (i.e., my neighbor is an attorney and she helped me with a few of Andrew's law school scenes).
11–What is your publishing journey story? 
I'd been querying agents for about six months for a different book I wrote when #PitMad came around in December of 2018. The idea for Perfect Distraction was one of those that had been in my head for months…growing and blooming and just generally becoming an obsession in my thoughts. I thought about it while driving and in the shower, and even though I was finishing up another work-in-progress at the time, Andrew and Lauren were never far from my mind.
I finally decided to let them tell their story in November 2018 as I participated in my first NaNoWriMo (National Novel Writing Month). Yes, I wrote this book in a month. Crazy enough, it wasn't even hard, y'all. Because the words literally poured out of me like a pressure valve was released. I'd been thinking about it for so long, that it just came together so quickly and perfectly – I can't imagine anything like that happening to me ever again. So, I finished writing the book (two days early, what!) and knew #PitMad was coming up on Twitter on December 6, 2018.
If you're not familiar with #PitMad, it's basically a pitch event that happens three times a year (I think) on Twitter. If there's one thing to know about Twitter, it's that the #writingcommunity is insane. Writers, agents, editors, and publishers are very active on this platform. So everyone knows these pre-set days that are #PitMad, and authors get the character count of a tweet to pitch their novel. Agents and editors peruse for posts with the #PitMad hashtag, and if something peaks their interest, they "like" the post which is as good as requesting the author query them, and some even ask for pages right away. Perfect Distraction was JUST finished, and not very cleanly edited at this point, so in hindsight it was probably stupid of me to pitch it. But I'm not a patient person (hellooooo, publishing is teaching me a lesson in this), and I didn't want to wait until the next event several months down the line. I figured it wouldn't hurt for me to pitch the book and see what happened. Lo and behold, I had something like twelve agents "like" my tweet! I was in a state of euphoria. I don't remember the exact number, but I think 6 of them requested the full manuscript, and within a span of about a week I had two offers of representation to choose from. That was an incredibly difficult decision, as both agents were wonderful. I ultimately signed with Andrea Cascardi at Transatlantic Agency, and we got to work on polishing it and getting it ready for submission.
We went out on submission in February 2019, and in June I signed my first publishing contract with Entangled. I absolutely cannot WAIT for everyone to have the chance to read Lauren and Andrew's story.
12–Do you have critique partners/writing groups you want to give a shout-out to? 
Absolutely. The first person who guided me on my journey was Darlene Graham, a romance author who lives nearby and took the time to mentor me early on. I met Heather Gearhart through an early online writing course, and Hayley Elliott at a writer's conference. Probably my closest relationship has been with fellow romance author Denise Williams. She and I connected via a Twitter contest during the NaNoWriMo when I wrote Perfect Distraction, and we've been critique partners ever since. Some days I speak to her more than I do my husband!
13–What're the most frustrating things about being an author? 
This is a safe place, right? The WAITING. I'm not a naturally patient person, for one. Second, in my day job, if we take too long to do something, people's lives are at stake. It has been extremely difficult for me to accept how slow the publishing industry is.
14–What's your favorite scent?
Coffee.
15–What movie will you watch no matter what if it's on TV? 
Pride and Prejudice (the one with Matthew Macfadyen, don't @ me).
16–Do you like breakfast, lunch, or dinner best? 
Breakfast because coffee.
17–What's one thing you wish you knew more about? 
Gardening. I want to be good at it so badly, but I kill everything I try to grow.
18–What's the silliest thing you've recently done?
I dressed up for work (like, went all out) as Harry Potter this past Halloween.
19–What can readers expect from you next? 
I've written a follow-up novel to Perfect Distractions, which includes the love story of two supporting characters. I'm currently working on an enemies-to-lovers involving a drug rep and a physician assistant and it's positively delicious.
20–How can readers reach you?
I'm very active on Twitter (@allisonauthor) and IG (@authorallisonashley). There's a signup on my website (authorallisonashley.com) to be included in my newsletter, which doesn't go out often, but will keep everyone in the loop regarding new releases, giveaways, etc.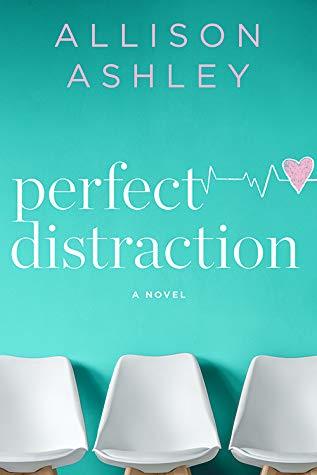 Lauren Taylor isn't thinking about love, especially not with the impossibly attractive man she accidentally spilled coffee all over. He's out of her league and she's focused on finishing her oncology pharmacy residency. She's sworn off men who are too handsome for their own good, anyway.
Andrew Bishop can't stop thinking about the gorgeous redhead who crashed into him and then disappeared, even though he should have way more on his mind – like dealing with his Hodgkin Lymphoma diagnosis and finishing out his last year in law school. When Andrew and Lauren run into each other at the cancer center where she's working and he's being treated, they try to keep it professional. They can be friends, and nothing more.
But sometimes life has other plans…
Romance Contemporary | Women's Fiction [Entangled: Amara, On Sale: March 23, 2020, e-Book, ISBN: 9781682815519 / eISBN: 9781682815519]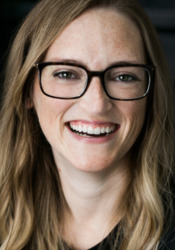 Allison Ashley is a music-loving, coffee-drinking mom of two who loves love stories. She's an oncology pharmacist and spends her days focused on helping patients through one of the hardest things life can throw at them. Her escape has always been books–specifically books about happiness, love, and laughter–and it was inevitable that she'd eventually write her own. She promises to always write stories with deep romance, intense connection, and humor…but most of all, that coveted happy ever after.