One of the hardest parts of creating a series is writing the last book. In My One True Cowboy, the fourth and final book in my River Ranch series, it was sad to say goodbye to the Ford family, but it was also incredibly satisfying writing Angelina Ford's story! I certainly feel as if I left the best for last…
Angelina is everything I love in a woman. She's ambitious, she's made it on her own, she doesn't need a man and she's strong. It made writing her so satisfying, because for her to fall for a man, he had to be someone very special. In writing her, I put her in the incredibly difficult position of facing a huge life change, which made her much more vulnerable than the strong, nothing-can-knock-me-down woman in the previous books. But it gave me a lot to work with, because I was able to show her grow and change, and also, fall in love. In the modern world we live in, I find it really inspiring reading about a woman who doesn't need the money or love of a man to make her whole, because it makes the romance that much more satisfying. To open her heart for a man, this type of woman needs to fall hard! And that's what I tried to show in this book.
My One True Cowboy is a reunion story at heart – reuniting former best friends now that they're all grown up – and showing a love story that has the strongest of foundations. For all my readers who've been waiting to see Angelina Ford find her own happy ever after, I genuinely feel as if I've given her the story she deserved. My books don't have to be read in order, but those of you who have read them all – I have received all your messages and I know how much you've been waiting for this one!
Do you enjoy reading a series as much as I enjoy writing one? And how satisfying is it for you as a reader to see your favourite secondary characters get their own story?
River Ranch #4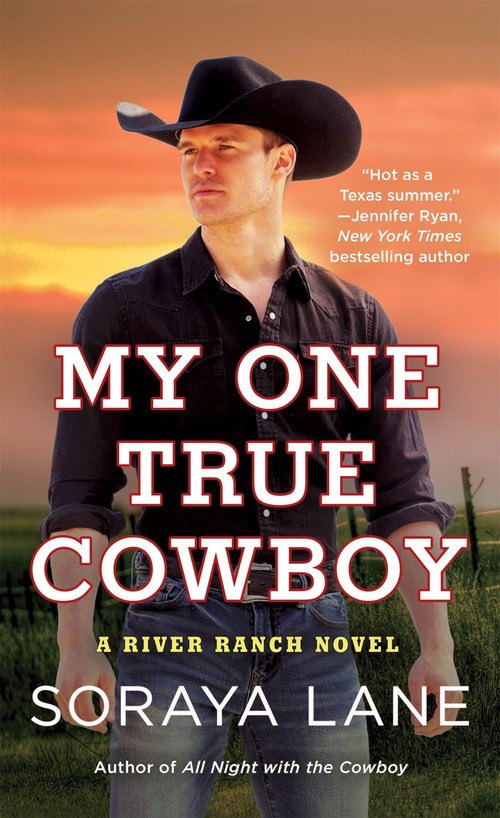 Billionaires, cowboys, and romance collide when best friends turn to lovers in My One True Cowboy, the next book in Soraya Lane's River Ranch series.
The Ford family's eldest daughter returns to the ranch with nothing left to lose–except her heart. . .
HOME IS WHERE. . .
Angelina Ford is heading back to Texas hiding the biggest secret of her life: bankruptcy. The business she created in L.A. is shuttered, as are her hopes and dreams. Facing her family with her big, bad news isn't going to be easy. Which is why bumping into Logan Brody is an unexpected gift. Instead of facing her failure–and future–she can play catch-up with her old childhood friend. . . who happens to have grown up to be a strong, gorgeous man.
. . .THE HOPE IS
Logan was always a responsible boy. It's no surprise that the brawny ex-soldier has decided to return from active duty to run his family's ranch. Still, Angelina can't help noticing the changes in Logan, from the haunted look in his eyes to the retired military dog who never leaves his side. He puts up a good front, acting as Texas-tough as can be. But Logan is carrying a secret of his own–one that could bring him closer than ever to his tried-and-true Angelina. . . or tear them both apart.
"Lane warms hearts of readers across the globe."
—RT Book Reviews
Romance Western [St. Martin's Paperbacks, On Sale: March 31, 2020, Mass Market Paperback, ISBN: 9781250224385 / ]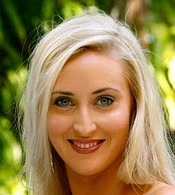 As a child, Soraya Lane dreamed of becoming an author, recreating the types of stories she devoured day and night. Fast forward more than a few years, and Soraya is now living her dream. Working as a full-time author, she writes every day around her other job of being a mom to two little boys. Soraya describes being an author as "the best career in the world", and she hopes to be writing romance for many years to come. Soraya loves spending her days thinking up characters for romance stories, and her home is a constant source of inspiration. She lives with her own real life hero and two sons on a small farm in New Zealand, surrounded by animals and with an office overlooking a field where their horses graze. Soraya loves hearing from readers.