RULES FOR HEIRESSES is the second romance novel in my Daring Dukes series with Sourcebooks Casablanca, and it features a biracial hero who is trying to find his place, along with a fearless and very stubborn heroine who tends to leap before she looks (and gets into a boatload of trouble because of it). I've literally been told that I've done that my entire life. Lol. Sometimes, it pays to pause and think before acting, and I love that both my heroine and the hero meet the people who help them grow and really appreciate who they are.
This novel is set in 1864 and spans from Antigua in the Caribbean (I am a Caribbean born West Indian author, so fist bump!) to the glittering ballrooms of London. My hero, Courtland Chase who was chased away by his family, is determined to make a life for himself outside of England. When my heroine, Ravenna Huntley, crashes into his hotel, while pretending to be a man and on the run from her own obligations, two old friends come face to face…and lip to lip. Obviously, they have to marry because, gasp, they have been seen in flagrante delicto, and while they're in Antigua, the rules of the British aristocracy still apply to a duke's heir. A forced marriage trip to the altar ensues along with a return to London, which sees the couple in some very challenging situations. Emotions and passions flare, as they do in close proximity, and Courtland and Ravenna realize that what's between them can be so much more, if they only trust each other and give it a chance.
I really adore writing about couples, especially diverse couples, who find their person and get to have their happy-ever-after, even if I put them through many hoops to do it. Wicked author is wicked! This novel features second chances, enemies-to-lovers, and forced marriage tropes as well as many other themes of self-worth, identity, and belonging. I hope you enjoy it!
R is for Rules, of course, and there are quite a few.
U is for Universal love. This is a story about an interracial couple, so this is an important one. Love is love, in any of its many beautiful forms.
L is for Lust. Lots and lots and lots of lusty shenanigans. The attraction between Courtland and Ravenna sizzles and they have to fight the pull between them at every turn.
E is for Every single time Ravenna annoys Courtland, which is often. She loves provoking him.
S is for Super Sassy heroines because every powerful, super grumpy hero needs one.
*
F is for Finding the one who is meant for you and accepting the love you deserve.
O is for Overcoming adversity to get what you want. Love takes work. Both Ravenna and Courtland have to decide to fight for what they want.
R is for Retribution…because you know it's coming. One word, karma.
*
H is for Hope—we all need to have it, especially this couple in the face of bias.
E is for Extra. Ravenna, 100%, and I am so here for it.
I is for Individuality. Being true to who you are is one of the central themes of the novel. Courtland has to accept who he is to really find his place.
R is for being Ready for anything life throws your way.
E is for Enemies, who are lying in wait.
S is for Saving the man you love, even from himself.
S is for Sexy times, because the good times must roll (hooray for romance!), and this couple definitely has some outstanding angst, I mean passions, to work through.
E is for EVERYBODY DESERVES TO BE LOVED.
S is for Saving grace and realizing that you can be your own.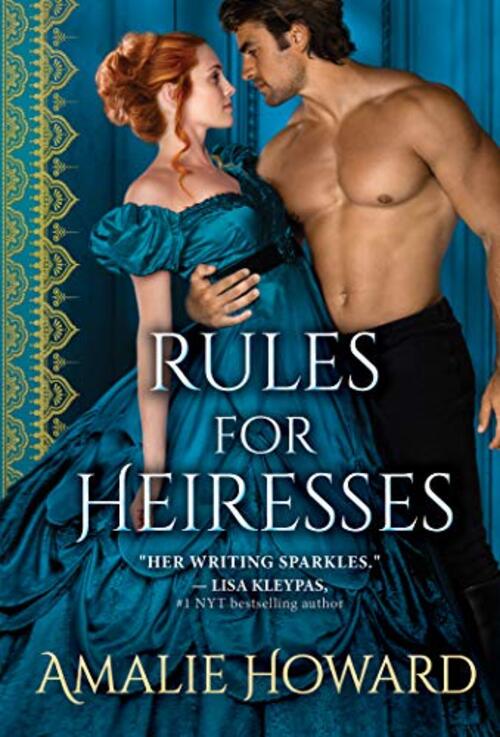 USA Today bestselling author Amalie Howard whisks you away with a historical romance full of drama, true love, and the perfect happily ever after.
Readers will devour this tale of:
A rebellious heiress determined to be independent
A shunned duke forced to return to his family estate
And a scandal between them that will have the whole ton aflutter
Sometimes, finding love means flouting the rules…
Born to a life of privilege, Lady Ravenna Huntley rues the day that she must marry. She's refused dozens of suitors and cried off multiple betrothals, but running away—even if brash and foolhardy—is the only option left to secure her independence.
Lord Courtland Chase, grandson of the Duke of Ashvale, was driven from England at the behest of his cruel stepmother. Scorned and shunned, he swore never to return to the land of his birth. But when a twist of bad luck throws a rebellious heiress into his arms, at the very moment he finds out he's the new Duke, marriage is the only alternative to massive scandal.
Both are quick to deny it, but a wedding might be the only way out for both of them. And the attraction that burns between them makes Ravenna and Courtland wonder if it'll truly only be a marriage of convenience after all…
Praise for Amalie Howard:
"Her writing sparkles."—Lisa Kleypas, New York Times bestselling author
"A terrific froth of a regency romp."—Reading Reality for The Rakehell of Roth
"Very cleverly written… There's heat, sensuality, and some lovely moments of humour."—Smart Bitches Trashy Books for The Beast of Beswick
"Filled with strong, loveable characters, sizzling chemisty, quick wit, and snarky banter. I loved every word."—Caffeinated Reviewer for The Beast of Beswick
Romance Historical [Sourcebooks Casablanca, On Sale: October 26, 2021, Mass Market Paperback / e-Book, ISBN: 9781728217222 / eISBN: 9781728217239]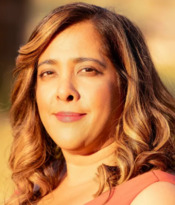 AMALIE HOWARD is a USA Today and Publishers Weekly bestselling novelist of The Beast of Beswick, "a smart, sexy, deliciously feminist romance," and one of Oprah Daily's Top 24 Best Historicals to Read. She is also the author of several award-winning young adult novels, critically acclaimed by Kirkus, Publishers Weekly, Library Journal, and Booklist. Of Indo-Caribbean descent, she has written articles on multicultural fiction for The Portland Book Review and Ravishly magazine. When she's not writing, she can usually be found reading, spending time outdoors, or power-napping. She currently lives in Colorado with her husband and three children.